Feature: Appropriate Use of Screening and Diagnostic Tests to Foster High-Value, Cost-Conscious Care
To begin to identify ways that practicing clinicians can contribute to the delivery of high-value, cost-conscious health care, the American College of Physicians convened a workgroup of physicians to identify, using a consensus-based process, common clinical situations in which screening and diagnostic tests are used in ways that do not reflect high-value care. The intent of this exercise is to promote thoughtful discussions about these tests and other health care interventions to promote high-value, cost-conscious care.
More
Medical Student Perspectives: The Power of Simply Caring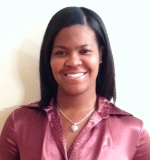 In high school, I volunteered as Health Unit Secretary in a busy hospital in Phoenix, Arizona. As I juggled putting together a medical chart and attempting to fix a jammed printer, the unit telephone began to ring. I managed to pick up the receiver; it was the emergency room notifying us that they will be sending a new patient up shortly. Completely frustrated and overwhelmed, I began putting together yet another chart for our new patient. Before I could curse the printer that once again jammed, our new patient arrived lying in the stretcher doubled over in pain. I could hear him screaming over the sounds of the screeching wheels on the stretcher; and even over the maintenance man in the corner who was replacing a flickering light bulb. His face was twisted in agony and wet with tears.
More
My Kind of Medicine: Real Lives of Practicing Internists: Barbara Joan McGuire MD, FACP

Dr. Barbara McGuire's life threatening experience contracting typhoid fever solidified her decision to become a physician. After graduating from Stanford University, Dr. McGuire decided to spend a year volunteering at the Stella Maris Nursing School in Zacapu, Michoacan, Mexico teaching nursing courses. This gave her the dual opportunity to practice her Spanish skills and to make a difference. While volunteering, she contracted a serious case of typhoid fever and was lucky to receive care from Canadian missionaries working in the remote area. It was this experience and the care she received while being sick that made me her want to become a physician in order to help others.
More
Internal Medicine Interest Group of the Month: University of California, Irvine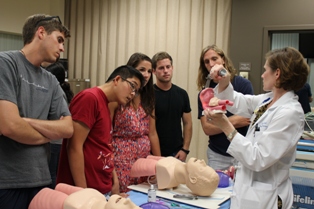 In the early 1900s, Sir William Osler proclaimed that "the very first step towards success in any occupation is to become interested in it." A century later, medical students at the University of California, Irvine (UCI), are taking this step by participating in the Internal Medicine Interest Group (IMIG). The IMIG at UCI was established in 1999 and revitalized in 2009 with the purpose of fostering professional growth and career development of students interested in internal medicine.
More
Ask the Program Director: Advice for International Medical Students

What advice do you have for international students attending medical schools here in the U.S. to make them competitive for residency positions?
See what Program Directors have to say!
Advocacy Update: Advocacy has a New Name
The College's advocacy program has a brand new name-Advocates for Internal Medicine Network. Our success on Capitol Hill is due to our network of more than 7,000 member physician and medical student Advocates from across the country that volunteer to contact, educate, and inform their members of Congress on issues of importance to internists and their patients.
More
Commentary Corner: Being a Lifelong Advocate
Stressing the importance of advocacy is often difficult and even the mere thought of politics in medicine is distasteful to some. However, there is no doubt that decisions in government are made by individuals who have no idea about practicing medicine. Now we find ourselves at the dawn of a new era of health care in the United States. While more Americans will have access to affordable healthcare, insurance companies and governmental regulation have an increasing role in determining how health care is delivered.
More
IM12 Update: Medical Students Needed to Work at Internal Medicine 2012
Earn while you learn!
The American College of Physicians is looking for medical students to act as standardized patients in a number of ultrasound-related workshops to be held at Internal Medicine 2012 in New Orleans, LA. Students will be paid a small honorarium ($100 per half-day, $200 for a full day) for their time.
If you live in the New Orleans area or are planning to attend Internal Medicine 2012 and would like to help, please contact Lisa Rockey at (800) 523-1546 ext. 2588 or lrockey@acponline.org.
Winning Abstracts from the 2011 Medical Student Abstract Competition: CXCL16 Plays A Critical Role In Renal Fibrosis Through Regulation Of Bone Marrow-Derived Fibrocytes
Chronic kidney disease is a growing public health problem and renal fibrosis is a prominent pathological feature of CKD. Although fibroblasts are responsible for the production and deposition of the extracellular matrix in renal fibrosis, the origin of fibroblasts mediating renal fibrosis has been controversial. Recent evidence indicates that circulating CD45+ collagen I+ fibroblast precursors, termed fibrocytes, contribute to the pathogenesis of renal fibrosis.
More
Subspecialty Careers: General Internal Medicine
Internal medicine is a specialty that relies on the basic sciences and a diverse breadth of knowledge to form the foundation for a successful career in a variety of fields, including general internal medicine, hospital medicine, or any of the internal medicine subspecialties. Specialists in general internal medicine ("general internists") are crucial in filling a vital need in our health care system, serving as the primary or principal providers of care in outpatient (ambulatory) and /or inpatient (hospital) settings.
More
In the Clinic: Type 2 Diabetes

Diabetes is one of the most common illnesses encountered by internists. An estimated 23.6 million persons have diabetes in the United States, and only 17.9 million of these cases have been diagnosed (1). The incidence of diabetes is increasing because of the aging and changing ethnic mix of the population and because of worsening obesity.
In the Clinic is a monthly feature in Annals of Internal Medicine that focuses on practical management of patients with common clinical conditions. It offers evidence-based answers to frequently asked questions about screening, prevention, diagnosis, therapy, and patient education and provides physicians with tools to improve the quality of care. Many internal medicine clerkship directors recommend this series of articles for students on the internal medicine ambulatory rotation.
Virtual Dx - Interpretive Challenges from ACP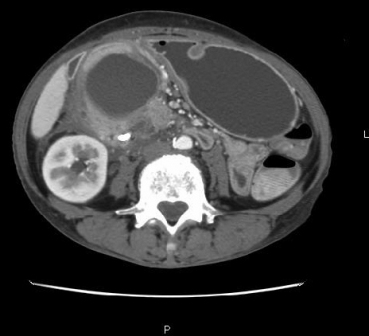 Which of the following is the most likely diagnosis?
Answer