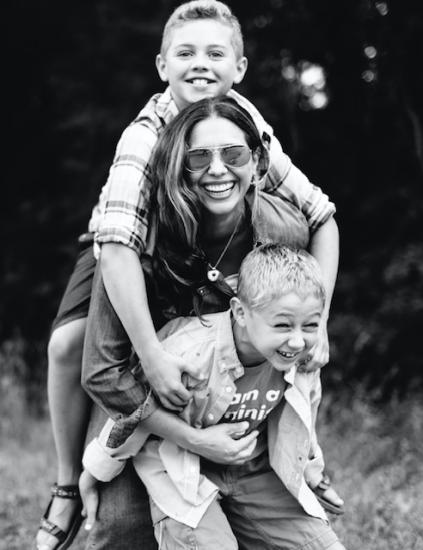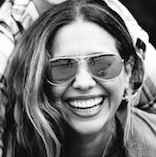 Maria (Gaby) Frank, MD, FACP, SFHM
— OCCUPATION —
Professor of Medicine and Director, Faculty Development and Advancement, Division of Hospital Medicine, University of Colorado School of Medicine (CUSOM); Hospitalist and Medical Director, Biocontainment Unit, Denver Health Hospital Authority

— MEDICAL SCHOOL —
University of Buenos Aires, Buenos Aires, Argentina

— INTERNAL MEDICINE RESIDENCY —
Hospital Argerich in Buenos Aires, Argentina, and University of Colorado, School of Medicine

What is your current position?
I am a hospitalist and split my clinical time between Denver Health, a community hospital in Denver affiliated with the University of Colorado, and the hospital for the University of Colorado School of Medicine (CUSOM). I have held the role of Medical Director for the Denver Health Biocontainment Unit (BCU) since 2018. Denver Health is one of the 10 (soon to be 13) Regional Emerging Special Pathogen Treatment Centers (RESPTCs) in the United States.
Where did you attend medical school and post grad training?
I attended the University of Buenos Aires in Buenos Aires, Argentina, where I completed medical school. Subsequently, I completed a residency in internal medicine followed by a "postbasic" residency in emergency medicine at Hospital Argerich in Buenos Aires. In 2005, I moved to the United States and after 2 years of emergency medicine residency, I transitioned back to internal medicine, completing my internal medicine residency at CUSOM.
Why did you choose to become a physician?
I always had an interest in human biology and infectious diseases. In high school, I was inspired by my biology teacher and my interest in human biology and microbiology transitioned from interest to passion.
What field of internal medicine did you select and why?
I am a hospitalist with a focus on biocontainment and special pathogens as well as disaster preparedness and response. My training in both internal and emergency medicine, and my passion for microbiology, provided me with the background necessary for my current position and field of work.
Please describe a typical day in your practice.
The great thing about my job is the lack of a "typical" day. When working my 10-hour clinical shifts, I spend my time with hospitalized patients and learners. My nonclinical days involve teaching, research, and administrative duties, so I can include meetings, didactic material preparation, or scholarly activities.
What are some of your special interests professionally?
Some of my professional special interests explore the role of hospitalists in disaster preparedness and response as well as their involvement in the management of patients hospitalized in BCUs. Hospitalist teams (sections, division, etc.) are normally the largest within most institutions. Their unique skill set (multidisciplinary work, patient flow management, provision of consultation services, knowledge of bedside procedures, care for the acutely ill, and routine use of POCUS to name just a few) positions them as key players in any hospital-wide preparedness and response work and as the primary providers for special pathogen hospitalized patients (with the appropriate consultant support, of course).
What are your interests and hobbies outside of medicine?
I consider myself a generalist, and, as such, I find pleasure in a plethora of activities. I enjoy staying active, and this ranges from formally being engaged in a sport to exercising at home. I love live music (from grunge to opera) and musicals as well as art. Most of all, I cherish spending time with and watching my kids play their sports.
What advice would you like to share with medical students or what do you wish someone would have told you while you were in medical school?
I would tell medical students that it is okay to change their minds and their path, as it is okay to have a less traditional professional path. It is okay to have more than one niche or to change your niche if a new one will fit better with your preferred lifestyle.
Which living person do you most admire?
Kamala Harris and Delia Enria.
Which talent would you most like to have?
I would love to be able to read/play music.
If you could change one thing about yourself, what would it be?
I would love to have known earlier how to set boundaries effectively and achieve work–life balance. I got there, but it took a lot of work.
What do you consider your greatest achievement?
My kids, and the ability to be present for them even when working full-time.
What is your most treasured possession?
Tricky question. My answer is health and family, every single member, even though I do not possess them. When talking about material possessions: I would say my book collection.
Who is your hero of fiction?
Galadriel.
Which historical figure do you most identify with?
When I think of whom I identify with, I think of drawing parallels between my life and theirs. I will select instead a historical figure I admire besides Sir William Osler, and this figure is Salvador Mazza (1886–1946), Argentine physician and epidemiologist.
What is your motto?
Always try your best.
Back to the February 2023 issue of ACP IMpact
More I.M. Internal Medicine Profiles