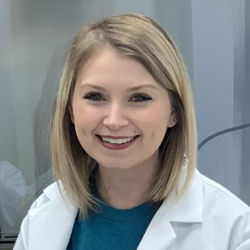 Amanda L. Collar
ACP Council of Student Members

— MEDICAL SCHOOL —
University of New Mexico School of Medicine

— MD-PhD PROGRAM GRADUATING CLASS —
2024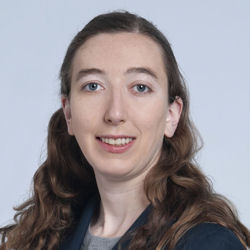 Emily Rose
ACP Council of Student Members

— MEDICAL SCHOOL —
Cleveland Clinic Lerner College of Medicine of Case Western University School of Medicine

— GRADUATING CLASS —
2021

Medical education traditionally focuses on the science of medicine through lectures, textbooks, and clinical rotations. Yet, the art of medicine—learning compassion, empathy, and human connection—may best be taught through other means. Recently, members of the American College of Physicians (ACP) developed their own offerings for learning: book clubs.
Book clubs help instill empathy and compassion among participants.1 The setting provides a rich environment for learning in a nonjudgmental and safe space, which is particularly important for sensitive topics. Participants learn in a group format alongside their peers, oftentimes comprising a diverse group. For example, participants may come from different worldviews, levels of medical experience, socioeconomic backgrounds, racial and ethnic groups, and parts of the world. Some participants even find that this format of learning is more enjoyable than more traditional formats.2
Utilizing book clubs in medical education is not a novel idea. Indeed, they have been used to foster leadership among pharmacy residents and in faculty development, and to implement education within the humanities during neurosurgical residency training.2–4
One example of successfully incorporating book clubs into health professional education comes from Purdue University, which implemented a 1-credit professional elective book club course for pharmacy students. Students read autobiographies and biographies exploring patient experiences of chronic illness.5 By the end of this book club, most students agreed that participation helped them to understand the emotions and concerns of dealing with chronic illness and reasons and barriers for nonadherence to therapy.5 In addition, students agreed that it motivated them to learn new topics and reconsider previously held attitudes and perceptions surrounding chronic illness.5
Book clubs also have the power to instill empathy in participants. The Maine Humanities Council Literature and Medicine Program is a national award-winning reading and discussion program intended for health care professionals.1,6 In a rendition of this program at the U.S. Department of Veterans Affairs, 82% of participants self-reported developing increased empathy for patients as a result of their participation.1
Grassroots efforts within ACP also recognize the benefits of book clubs and the opportunity for virtual member engagement across geographies and cultures. Representatives on ACP's Council of Early Career Physicians, Drs. Lauren Nelson and Tiffany I. Leung, launched a private Facebook group for a members-only virtual book club for any ACP member. A bibliotherapy group for internists across the globe, this book club uses selected literature to facilitate personal growth, cross-cultural learning, and interconnection. In light of the recent racial injustices highlighted across the United States, the inaugural book is the New York Times bestseller How to Be an Antiracist, by Dr. Ibram X. Kendi.
How to Be an Antiracist takes readers through different aspects of racism within our society, ranging from dueling consciousness to colorism, and beyond. Dr. Kendi highlights each issue by speaking about his own struggles with racism and personal accounts, alongside a comprehensive literature review and history of each subject. Together, this provides readers with a powerful narrative and encourages readers to examine their own beliefs and perceptions. Furthermore, this book energizes readers to actively participate in the narrative and work hard to oppose racist systems, including within health care. We are challenged to be more than just not racist. Instead, we strive to be antiracist, in both our everyday lives and in our role as a physician.
Virtual weekly discussions convene to examine the book chapter content and, importantly, personal reflections and related experience in both professional and personal lives. During each week's discussion, which encompasses 2 chapters of the book, about 5 participants from various career stages engage in critical reflection and open conversation on the chapter themes. The fruitful discussion each week allows us to work to understand each other better as we grapple with racism in the context of our own cultural backgrounds. The virtual aspect of the book club allows for a vast array of viewpoints, with global participation, and lends well to comparisons of language, culture, and regional differences within racism.
Similarly, individual ACP chapters have also implemented book clubs to add value to their membership. Chaired by Dr. Krystal Chan, the New Mexico American College of Physicians (NMACP) Diversity, Equity and Inclusion Committee began a book club, in which we are also reading How to Be an Antiracist. The NMACP was able to allocate funds to purchase copies of the book for its members and hopes that this experience will equip participants with a useful tool during this paramount time in our history. The coincidental book choice exemplifies the importance of this book and its relevance to the present time.
The NMACP book discussions were very productive and eye opening. The diversity of participants added value to our discussions, with each person able to provide distinct viewpoints and unique narratives, and to share additional resources. Our discussion included representation within the medical field, how to apply the knowledge we are learning to our medical practices, what we plan to do with our privilege to facilitate change, how we can lead from where we stand, and the understanding that we all have the time to help make the change—that it's speaking from a point of privilege to say that you don't.
Overall, these book clubs have become a new and unique way to learn about social issues, increase patient empathy, and interact with colleagues. There are numerous additional books that may encourage learning and are on my must-read list:
How Women Rise, by Sally Helgesen and Marshall Goldsmith
Who Goes First?, by Lawrence K. Altman
The New Jim Crow: Mass Incarceration in the Age of Colorblindness, by Michelle Alexander
The Spirit Catches You and You Fall Down, by Anne Fadiman
Needles, by Andie Dominick
The Center Cannot Hold: My Journey Through Madness, by Elyn R. Saks
The Diving Bell and the Butterfly, by Jean-Dominique Bauby
Educated, by Tara Westover
That's What She Said, by JoAnne Lipman
Memoir of a Debulked Woman: Enduring Ovarian Cancer, by Susan Gubar
References
Timm DF, Woodson D, Jones D. Book Discussion Course: Timely Topics for Medical Students. Medical Reference Services Quarterly. 2014;33(2):147-156. doi:10.1080/02763869.2014.897513
Zagar M, Sampognaro L, Robertson C, Craft G. A description and opinions of a longitudinal book club for comprehensive pharmacy faculty development. Currents in Pharmacy Teaching and Learning. 2019;11(9):909-914. doi:10.1016/j.cptl.2019.05.005
Chappell A, Dervay K. Leadership Book Club: An Innovative Strategy to Incorporate Leadership Development into Pharmacy Residency Programs. Hospital Pharmacy. 2016;51(8):635-638. doi:10.1310/hpj5108-635
Wadhwa R, Thakur JD, Cardenas R, Wright J, Nanda A. Synoptic philosophy in a neurosurgical residency: a book and cinema club. World Neurosurg. 2013;80(5):e21-25. doi:10.1016/j.wneu.2012.10.069
Plake KS. Book Club Elective to Facilitate Student Learning of the Patient Experience With Chronic Disease. Am J Pharm Educ. 2010;74(3):37. doi:10.5688/aj740337
Maine Humanities Council. About Us. Accessed at https://mainehumanities.org/about-mhc on 27 July 2020.
Back to the December 2020 issue of ACP IMpact