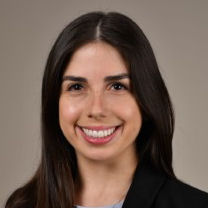 Natasha Cigarroa, MSC
ACP Council of Student Members

— MEDICAL SCHOOL —
McGovern Medical School

— GRADUATING CLASS —
2022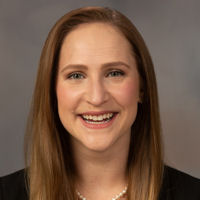 Meredith Cobb, MSC
ACP Council of Student Members

— MEDICAL SCHOOL —
University of Mississippi Medical Center

— GRADUATING CLASS —
2022

The COVID-19 pandemic has presented medical students with numerous challenges, including delayed rotations, limited patient exposure, and having to adapt to virtual residency interviews. Interviews historically have been a time for students to visit a program and gain an understanding of what the program values, meet face to face with future colleagues, and experience the culture of the program firsthand.
The typical interview visit includes not only the interview itself but also the chance to tour the hospitals one will be working in and talk to current residents in a less formal setting, such as a preinterview social. For students, this is a key opportunity to understand the culture, mission, and values of a particular program and see whether these are compatible with their own. Unfortunately, virtual interviews make it more difficult for students to gain this perspective, one that may crucially influence their rank list. On the other hand, the financial burden of in-person interviews often adds an additional layer of stress to the already high-stakes interview season.
The Medical Student Council of ACP's Texas Chapter took into account many of these challenges when creating an Internal Medicine Residency Showcase during the 2020–2021 interview season. The goal of the showcase was to help students familiarize themselves with programs before submitting their applications and to give Texas programs an opportunity to showcase themselves to potential applicants. The showcase was a virtual platform that explored 17 programs across the state of Texas (61% of the state's internal medicine programs). The format included brief presentations from program directors and longer Q&A sessions with both the program directors and current residents of the programs. The benefits of a uniform platform, run by students, allowed program directors and applicants to connect at no cost to either party. Students were able to explore programs on the basis of their availability and interest. Program directors and residents could answer questions to help students better understand the mission, values, and expectations of their own institutions. The showcase was met with positive feedback from student attendees and residency program faculty.
This model created by the Texas Chapter is an interesting look into the way students gather information about potential residency programs. Although program websites provide a wealth of information, getting additional guidance and information directly from program staff will help students pinpoint whether they should send an application to a program. This system could be adopted by other ACP chapters and provide a resource for students well beyond the COVID-19 pandemic.
The program was originally thought to last only 1 year, but the council is proud to announce that the 2021–2022 Texas IM Residency Showcase will run from July to September and take place on a Zoom platform. Each session will be an hour in length and is broken down into a conversation with the program director followed by a conversation with residents. The sessions will be moderated by the medical student council, and live questions will be pooled from attendees. The sessions are open to all ACP student members who are interested. The Texas ACP Chapter website and twitter account (@Texas_ACP) will soon be updated with a calendar, including dates for featured programs. Chapters can contact natasha.cigarroa@uth.tmc.edu if they are interested in creating a similar showcase for their state.
Back to the August 2021 issue of ACP IMpact