---
---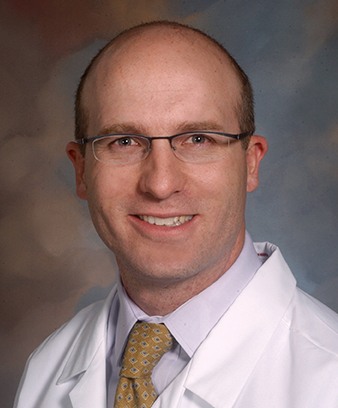 Scott C. Woller, MD, FACP, ACP Governor
---
Greetings from the Governor
Dear ACP Utah Members:
Upon assuming the role of Governor I quickly developed a sincere appreciation for the tremendous organization and engagement of our Utah Chapter Leadership Council. Just recently our Chapter was well represented at Leadership Day. Drs. Matt Mulligan, Caroline Milne, Alexander Zheutlin and Pierce Bassett (an intrepid undergrad with an interest in ACP Health Policy) participated in the broader discussion surrounding ACP priorities to expand health coverage and affordability, support the value of primary and comprehensive care, and promote health equity and social justice and eliminate disparities—among other timely issues. Details of these policy priority issues can be found here.
With July 1st being the beginning of the academic year, our Chapter welcomes incoming medical students and residents including the 105 first year medical students matriculated at the University of Utah School of Medicine, the first year medical students beginning at Rocky Vista Osteopathic School, and the 63 first year housestaff in the University of Utah Department of Medicine. It is gratifying for me to reflect on medical school and residency days and the many enduring friendships that persist. Whether you are one year, or many years removed from your training, will you please consider joining our Students/Resident/Fellow and Early Career Physicians committee activities that will be communicated shortly to welcome our newest colleagues?
I wish to recognize Dr. Kencee Graves who has been elected to serve as Vice President of our Utah Chapter of the ACP. Dr. Graves is Associate Professor of Medicine at the University School of Medicine where she serves as the Associate Chief Medical Officer for Inpatient Health. Dr. Graves has long served as an inspiration to Resident/Fellow physicians as Chair of the Resident/Fellow Committee and most recently as a Council Member.
Please join me in thanking Dr. Marja Anton who has served as Chair of the Resident/Fellow committee over these last few years. While she will be missed here in Utah, we have every certainty that she will be fabulous in her new role. Because with every transition there exists an opportunity, will you please email contact@utahacp.com if you have interest in serving as a committee member. THANK YOU MARJA for your service to our Utah ACP Chapter!
Wishing you and your loved ones an active, healthy, and safe summer,
Sincerely,
Scott C. Woller, MD FACP FCCP
---
ADVOCACY & PUBLIC POLICY
Upcoming Utah Advocacy Events
September 10-11, 2021 – UMA House of Delegates
Our chapter is looking for physicians to send as Utah Chapter ACP delegates to the 2021 UMA House of Delegates meetings, which will be held on September 10-11, 2021, at Zermatt Utah Resort in Midway, UT.
At this engaging two-day event, you'll have opportunities to network with colleagues, preview emerging issues, hone your leadership skills, and participate in making policy for medicine in Utah and directing the efforts of your professional association for the coming year. Whether you are a first-time delegate or a seasoned veteran, it's an event you won't want to miss! Learn more here.
We have a block of seats reserved for the Utah chapter ACP. If you are interested in participating please email contact@utahacp.com by Monday, August 15, 2021. Note that if you are not already a UMA member you will need to sign up for UMA membership in order to be a delegate.
---
STUDENTS, RESIDENTS & FELLOWS
CLINICAL VIGNETTE Competition
October 14, 2021 | U of U Grand Rounds | Location: TBD
Our annual clinical vignette competition will be held on Thursday, October 14, 2021. This is a great opportunity to present a medical patient case that is an unusual presentation of a common disorder; or an uncommon disorder; or a something you found very interesting.
More details to be very announced soon.
---
CHAPTER MEETING
SAVE THE DATE: 2021 Utah Chapter Annual Scientific Meeting
Mark your calendars for the 2021 Utah Chapter Annual Scientific Meeting, March 3-4, 2021. More information to come.
---
HOT TOPICS
ACP Submits Comments on ABMS Draft Standards for Continuing Certification
ACP continues to advocate for improvements in certification policies and procedures to meet the needs of internal medicine specialists and subspecialists, improve the value of certification, reduce administrative burdens, and minimize financial burdens. ACP recently submitted comments on the American Board of Medical Specialties (ABMS) draft for new Standards for Continuing Certification for implementation by member boards and issued a press release.
ACP Co-signs Statement from Nation's Leading Doctors, Nurses and Public Health Leaders on Benefits of Vaccination
ACP has co-signed a statement by the U.S. Department of Health and Human Services (HHS), Centers for Disease Control and Prevention (CDC), with multiple physician, nursing, and public health leaders and organizations on the benefits of vaccination and strongly recommends the COVID-19 vaccine, following the CDC Advisory Committee on Immunization Practices (ACIP) meeting to discuss the latest data on reports of mild cases of inflammation of the heart muscle and surrounding tissue called myocarditis and pericarditis following COVID-19 vaccination among younger people.
Please contact Laura Baldwin with any questions.