---
---

Kelly A McGarry, MD, FACP, ACP Governor
---
Governor's Message
Dear Chapter Members: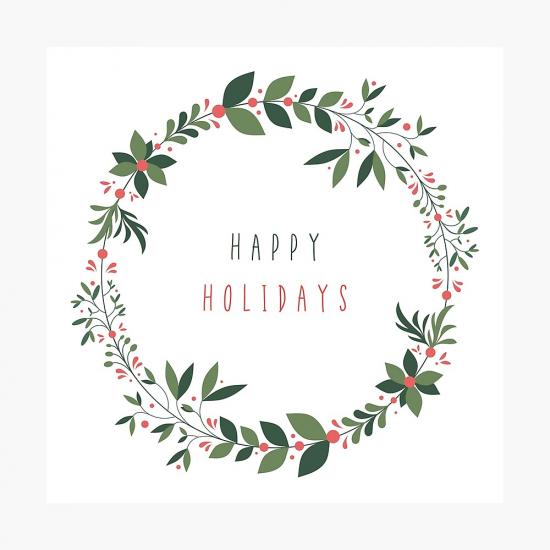 I just wanted to take the opportunity to wish you Happy Holidays, whatever you may celebrate. I hope that you get to spend some time with family and friends doing things you enjoy. Unfortunately, the pandemic is not letting up and it is beyond getting to everyone. I worry about our collective wellness and worry that many have lost the joy found in medicine with the undue stress of the last 21 months. I know we are all concerned that it will be worse in the coming weeks before it gets better. My hope for our future is that we will regain a sense of normal and that normality will persist. Each of us needs to engage in the things that bring us joy, that which is restorative. This is more important now than ever.
Wishing you the best.
Please take care,
Kelly
---
Doctor's Dilemma Competition
I do want to highlight the winners of our Doctor's Dilemma, held on Thursday, December 2nd. Doctor's Dilemma is a jeopardy-like contest with representatives from all residency programs, Kent, Lifespan (RIH/TMH), Landmark, and Roger Williams. All of the teams performed admirably, but Kent prevailed as the winners! Congratulations Kent! Kent residents will be representing RI ACP at the National Annual Meeting, competing against IM residents from across the country. We wish them the best of luck! Make us proud! A huge shout out goes to Dr. Alisha Crowley for taking ownership of this important event for our Chapter. She led the session flawlessly. I am grateful. A big thanks also to Dr. Matt Lynch for serving in the important role of judge. Due to technical difficulties, he was solo and as usual, he handled it effortlessly.
Doctor's Dilemma Kent winning team: Matthew Hall, DO, Ahmad Toumar, MD, and Meaghan Martinez-Palmer, DO
---
DEADLINE EXTENDED FOR CHAPTER AWARDS TO JANUARY 10
Please take an opportunity to recognize the accomplishments of our ACP membership. We know there are many deserving individuals in our community. What a better way to recognize them than with a chapter award.
Our awards are listed below.
Awards:
Milton Hamolsky Lifetime Achievement Award
Irving Beck Laureate Award
Distinguished Mentor Award
Resident/Fellow Recognition Award for Leadership
Woman Physician of the Year
Benjamin L. Sapers Memorial Award
Please review more details and descriptions of the requirements for the awards
---
Congratulations New Rhode Island Chapter Fellows
Luke Alexander Michael Barre, MD, FACP
Sumera A. Bukhari, MD, FACP
Saud A. Dhillon, MD, FACP
John Oghene, MD, FACP
Ankur Shah, MD, FACP
Congratulations to the Rhode Island Chapter's newest Fellows. Fellowship in the College is an honor. Being an FACP® is a distinction earned from colleagues who recognize your accomplishments and achievements over and above the practice of medicine. The most important considerations for ACP Fellowship are excellence and contributions made to both medicine and to the broader community in which the internist lives and practices.