---
---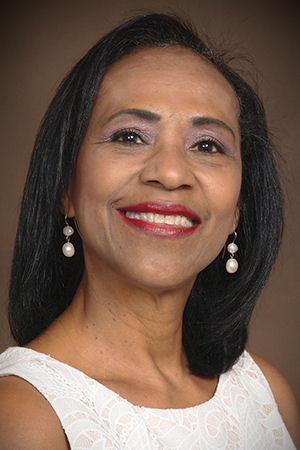 Myriam Z. Allende-Vigo, MD, FACP, ACP Governor
---
Governor's Message
Time flies, and here we are again at the middle of summer. As the COVID-19 pandemic restrictions are being slowly released, the in-person meetings and summer trips are coming back. I gladly report that finally our strategic meeting took place. It was so good to meet at the end of June, face to face, with council members and interested residents and students. Many ideas were discussed which will charter the chapter's course for the upcoming years.
On July 10, we offered a Telemedicine Recertification Course, a successful virtual meeting to empower attendees to continue providing telemedicine services after the emergency is over. The course was attended by 128 physicians. We also had legal advice for physicians starting a medical practice. Evaluations highly praised the activity. This year, I participated in the National Leadership Day on May 25 & 26, 2021. I met with Jennifer Gonzalez' assistant to discuss critical issues for the medicine practice in PR, including more funding for Residency Programs and CMS negotiation of drugs pricing to provide better access to insulins and prescription drugs.
As we need to feel well to better serve our patients, the wellness activities continue. The Wellness Committee had a virtual event on June 5, 2021. The topic of the role of neuroplasticity and behavioral changes was offered by Dr. Teresa Nazario Delgado, a psychologist.
During the past few months, we have summarized on the work performed last year and the plan for next year conceived. The annual report was submitted with the corresponding plans. The council is being renew with new members and fresh ideas. The 2021 Clinical Vignettes & Research Competition and Doctor's Dilemma® are scheduled for October 30, 2021, at La Concha Hotel. It will be a live event with simultaneous transmission for those who cannot attend in person. Registration for the meeting will open soon, but you can submit your work for the competition, as the abstracts submission portal is already open.
---
Recent Chapter Activities
IM Residents Professional Development Workshop: On May 19, 2021, the IM Residents Committee had a Professional Development Workshop for IM Residents. Our guest faculty, Dr. Hilton Franqui-Rivera, Clinical Cardiac Electrophysiologist and Assistant Professor of UPR School of Medicine, and Dr. Yasmín Pedrogo, Acting Curriculum Office Director and Clinical Skills Director, discussed the topics of Leadership and Bedside Manners at the online seminar workshop. Over 50 Residents participated, mostly from the Veterans Administration Hospital and University Hospitals.
Wellness Event: Our latest wellness event took place on June 5, 2021, where Psychologist Dr. Teresa Nazario Delgado discussed the role of neuroplasticity and behavioral changes. Twenty-seven physicians participated in the event.
Strategic Planning Meeting: On June 26, 2021, the Chapter Council and Volunteers participated on a Strategic Planning Meeting for our Chapter. The three main topics addressed on the meeting were: Education, Communication, and Technology.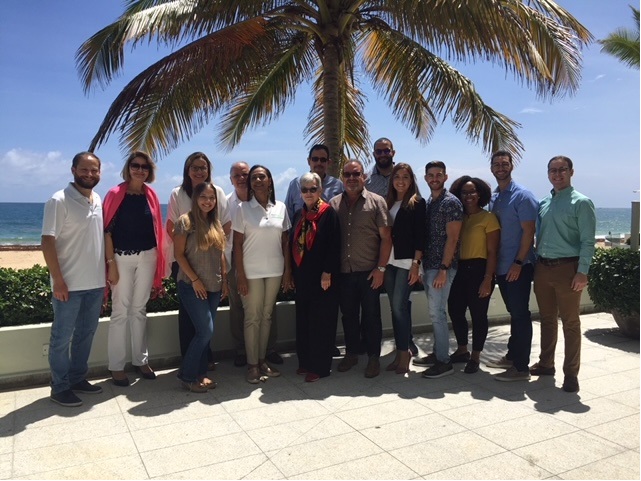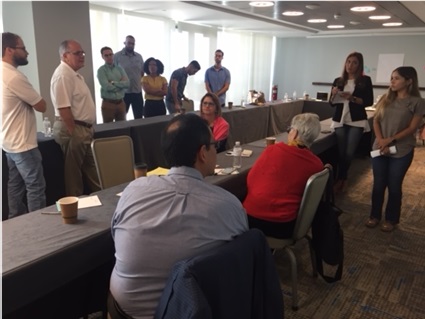 We would like to thank all participants for their valuable contribution!!!
Telemedicine: The Telemedicine Recertification and Start-Up Tips on Medical Practice course took place on July 10, 2021. The 9 CME credits program content was designed to address our Early Career Physicians and all other members that plan to continue offering services through telemedicine. There were 124 physicians who participated of this online seminar.
---
Meet 2021-2022 Council Members
Edwin Alicea, MD, FACP, Governor-elect
José Lozada-Costas, MD, FACP, Past Chapter Governor
Melba Feliciano, MD, FACP, FACE, Secretary and Wellness Champion
Alex González, MD, Treasurer
Committee Chairs:
Francis Baco, MD, FACP, FACE, Educational Activities
Esther Torres, MD, MACP, Awards & Nominations
Ivonne Jimenez, MD, FACP, Membership
Jean Rodríguez Agramonte, MD, Residents and Fellows
Rosa Frias, Medical Students
Milliette Alvarado, MD, FACE, Early Career Physicians
José J Acevedo, MD, Hospitalists
---
Save the Date
The Clinical Vignettes and Research Competition will take place on October 30, 2021, at La Concha Hotel. This year's event will include the 3 CME/MOC educational programs: Reducing the Risk of Cardiovascular Events, Heart Failure, and Progression of Chronic Kidney Disease, the Clinical Vignettes Posters & Oral Presentations, and the Doctors Dilemma Competition for IM Residency Programs. The Abstract Submission Portal is open for all PR Chapter IM Residents/Fellows in Training and Medical Students who would like to participate. Abstract submission deadline is August 18, 2021.
---
Wellness Corner
Summer is an important season for vacations, rest, and a time of renewal and beginnings. In medical education, it marks the beginning and the promotion of medical students to physicians in Residency programs. It is a time of fulfillment in some areas, as completion of medical education, and of challenges of becoming a clinician responsible for the care of real patients, and continuing to enhance skills and education in a graduate medical education program. It is a time to meet new colleagues, mentors and faculty and to develop a new lifestyle with major responsibilities as a physician in training. In this transition from medical student to Internship and the role of organizing life, wellness and priorities, there is zone for development of your survival skills remembering that to take good care of others, we must take care of ourselves.
Self-care is essential to be successful as a physician and to prevent the Burnout Syndrome which affects from 40 to 70% of physicians during residency training. According to World Health Organization, Burnout is an occupational syndrome resulting from chronic workplace stress that has not been successfully managed. Self-care and coping strategies to deal with stress at work and at home are core elements of the survival skills during residency years.
A physician's Wellness Program approach is based on a modification of Maslow's Hierarchy of Needs, to focus on the basic physical and mental health needs and safety needs, in addition to respect, appreciation, connection and process changes in which physicians interact with colleagues, superiors, electronic medical records, budget and resources in search for self-actualization.
Recognizing the relevance of Physician Well-being and understanding the phenomenon of Physician Burnout, the American College of Physicians presents a Resident Well-being Learning Series. This program includes three online multimedia modules which offer individual and organizational strategies for Resident Well-being. The topics are: Well-being and Burnout in Residency, Individual and Organizational Strategies, and Promoting Collaborative Learning Environment for Well-being. It is interesting that according to studies, external factors contribute more to physician well-being than individual factors. This program is free for ACP Members, and Nonmembers may purchase access.
To prepare for the day, have less stress and be more effective, I will share a Monk's perspective to a productive morning:
Upon awakening: Get up early, get centered, reflect on death, and plan for the day: Breathe...
Make your bed in a mindful way, with intention: this represents, peace, order, and discipline training.
Meditate: Get your mind still and grounded. Stillness is the key to success.
Do an act of generosity: purify your mind
Prepare breakfast (for you and others)
Be grateful for life each morning. Prepare for the day in peace and grounded for the daily challenges and surprises.
Melba Feliciano, MD, FACP, FACE
Wellness Champion
---
Become a Fellow
ACP Members are encouraged to review the requirements for advancement to Fellowship of the American College of Physicians. Do not hesitate to contact us for information at rinavega@rivsmarketing.com.
---
Get Involved
Get involved with the ACP activities and participate in our mission for education and service in Internal Medicine.
Your attendance will contribute to the success of our activity and of our ACP Puerto Rico Chapter!
Please follow us on:

Editorial Committee:
Myriam Allende, MD, MBA, FACP, FACE
Melba Feliciano, MD, FACP, FACE
Mrs. Rina Vega