---
---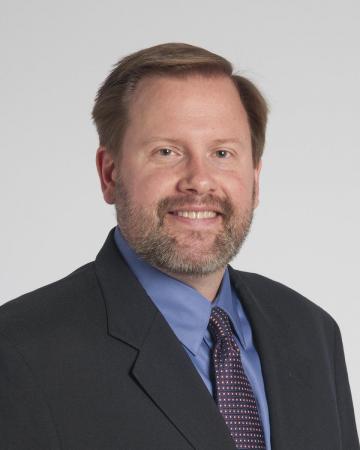 Craig D Nielsen, MD, FACP, ACP Governor
---
Governor's Message
As I recently promised, I will only be sending information that is deemed necessary and timely. As such, there has been a lot of confusion surrounding our Fall Annual Meeting. I will be addressing this in this newsletter.
One of our members, Perry Lin, MD, FACP has provided us with valuable information regarding physician suicide during these uncertain times. Please take a moment to review and share with your colleagues. It is important that we support one another as we navigate these unprecedented times.
As always, I hope that you stay safe and healthy. The Ohio Chapter is here to help you. Please feel free to reach out if you have information to share or milestones to celebrate.
Thank you for your commitment to Internal Medicine. #IMProud
Craig D. Nielsen, MD, FACP
Governor, Ohio Chapter
---
Ohio/Air Force Combined Scientific Meeting – October 29-30, 2020
At this time we are moving forward with the planning of our Annual Chapter Meeting. We realize that things could change throughout the summer months but we are hopeful that we will be able to meet in person later this Fall. As things progress we can certainly reverse course if need be.
With that being said, our Abstract Competition is open for submissions. Even if the meeting is cancelled at some future date, we will seek ways to manage the competition electronically. Other chapters are currently experiencing these changes and we will follow their example if need be.
We are also accepting nominations for our Chapter Awards. Now more than ever it is important to recognize our colleagues for their outstanding commitment to Internal Medicine. We are accepting nominations in the categories of Laureate Award, Master Teacher Award, Internist of the Year Award, Volunteerism & Community Service Award.
Please visit the Ohio Chapter website for award guidelines and a list of previous award recipients. Send your nominations to Jan Wrassman, Executive Director at jwrassman.acpohio@gmail.com
---
Special Report: Physician Suicide in the time of COVID-19
Important News from one of our Members
One of our valued Ohio ACP members, Dr. Perry Lin, has written a short important commentary on Physician Suicide Risk during this particularly stressful time in the history of Medicine. Some additional resources are also provided.
Physician Suicide Risk During COVID 19
Perry Lin, MD FACP, Co-Chair Physician Suicide Awareness Committee, American Association for Suicidology, Assistant Program Director, Internal Medicine, Mount Carmel Health System
Perry.lin@mchs.com
The current COVID 19 outbreak has caused a stress on the health care system never before seen in our lifetime. It has caused unprecedented resource utilization in our emergency departments, ICU, and inpatient services. At the same time, it has completely shut down elective surgeries and non-urgent outpatient visits. Primary care physicians and outpatient doctors are shuttering their offices for phone calls and visits through electronic means. While some among us are busier than they have ever been others are sitting at home worried about what the future holds for their career. In this period of uncertainty, the risk of suicide among physicians is higher than it has been. We can not care for our patients if we loose increasing numbers of physicians to suicide.
In our modern era there is precious little information about the effects of pandemics on suicide. During the SARS outbreak of 2003 Hong Kong saw an increase in suicide among those over 65 from 28.44 per 100,000 to 37.46 per 100,000 in one year. When graphed by month the rates rose and fell with the SARS incident cases1. These increased rates sustained to 2004, a year after the SARS outbreak was over2.
Physicians who die by suicide differ from the general population in a few key areas. They are less likely to die after the death of a friend or family member and less likely to die after a personal crisis in the last two weeks but are 3.12 times more likely to die after job related issues3. This reflects the resilience of physicians when dealing with stressors at home and in their personal life. Similarly, this shows their lack of resilience to threats of professional identity due to their strong connection between their identity as a doctor and personal identity. During the time of COVID 19 many physicians are undergoing incredible stress over their job-related issues whether as a result of lack of personal protective equipment (PPE) or due to concern over their future as their clinics and offices close. The most at-risk are females above 45 and males above 50. Males are at a higher risk than females, whites at higher risk than other races. At increased risk are those that are divorced, separated, or having a marital disruption, who have depression or substance use disorder, and those who have access to firearms or medications4.
On a flight you are reminded by a flight attendant to put on your own mask before you assist someone else. The logic being, if you are incapacitated then you are unable to help those that cannot help themselves. In the COVID 19 epidemic physicians are being asked to step up to help others, doctors are a precious limited resource. We must first ensure our oxygen masks are on before we can help patients. Now more then ever we must break through the stigma of suicide among doctors and reach out to those around us. Take a moment and ask, "Are you OK?" That simple gesture may save a life who in turn can save thousands more.Chan, Sau Man Sandra, et al"Elderly Suicide and the 2003 SARS Epidemic in Hong Kong."International Journal of Geriatric Psychiatry, vol. 21, no. 2, 2006, pp. 113–118., doi:10.1002/gps.1432.
Chan, Sau Man Sandra, et al. "Elderly Suicide and the 2003 SARS Epidemic in Hong Kong." International Journal of Geriatric Psychiatry, vol. 21, no. 2, 2006, pp. 113–118., doi:10.1002/gps.1432.
Cheung, Y. T., et al. "A Revisit on Older Adults Suicides and Severe Acute Respiratory Syndrome (SARS) Epidemic in Hong Kong."International Journal of Geriatric Psychiatry, vol. 23, no. 12, 2008, pp. 1231–1238., doi:10.1002/gps.2056.
Gold, Katherine J., et al. "Details on Suicide among US Physicians: Data from the National Violent Death Reporting System." General Hospital Psychiatry, vol. 35, no. 1, 2013, pp. 45–49., doi:10.1016/j.genhosppsych.2012.08.005.
Center, Claudia, et al. "Confronting Depression and Suicide in Physicians." Jama, vol. 289, no. 23, 2003, p. 3161., doi:10.1001/jama.289.23.3161.
Coping With Stress During Infectious Disease Outbreaks
What You Need to Know to Help a Friend or Family Member
---
News from the National ACP Office
Call for Physician Volunteers to Confront COVID-19 in New York
The New York Chapter of ACP received a call on March 27th from the office Governor Cuomo established to coordinate the surge physician workforce. They are in desperate need of physician volunteers to provide care to COVID and non-COVID patients in New York City.
NYACP welcomes ACP members from around the nation to participate with us in our effort to confront COVID-19 in our state. Your help is vital to maintaining patient access to care and will make a difference in our efforts to successfully bend the curve.
To volunteer, please sign up here
For your additional information, in response to a number of questions fielded from members by NYACP this week, the New York State Department of Health provided the following:
Q:Do I have any control over where I will be sent? A:Yes, volunteers will be contacted by a surge coordinator about the healthcare setting (COVID/non-COVID) that they are comfortable working in and will be allocated accordingly;
Q:Will housing be provided for volunteers?A:Yes, housing will be provided in an area hotel and will be available to all volunteers.
Q:Will I receive help with transportation? A: Yes, transportation by Delta and Jet Blue is available for physicians and other healthcare workers volunteering for the surge.
If you have any other questions, please email them to Heather Bennett, JD, PhD, NYACP Executive Director she will reply to you as soon as possible.
Thank you for your consideration of this request.
---
COVID-19: Practical Advice and Support from Internists on the Front Lines
Eileen Barrett, MD, MPH, SFHM, FACP, and Elisabeth Poorman, MD, MPH share lessons learned and best practices from both the inpatient and outpatient front lines of the COVID-19 global pandemic. They explore the need to both acknowledge and address physician anxiety and fear of exposure to the coronavirus, as well as provide tips for how physicians can support one another while protecting their own wellbeing. Webinar Playback:COVID-19
Recorded: March 30, 2020