---
---
Heather C. Brislen, MD, FACP, ACP Governor
---
Dear Colleagues
Golly, what a winter we are having. I hope this newsletter can be both a fun and useful distraction for you. I'm grateful to our past Governor, Betty Chang, who has let me excerpt parts of her newsletter that she sends to internists at the University.
Here are FOUR things for FUN:
And SIX resources for COVID:
Missed the ACP NM Chapter Meeting? Register to view the recordings HERE.
Already Registered? Click here to Claim your credit or view recordings.
---
New Mexico Legislative Updates:
Former NMACP Governor and MACP Howard Gogel led the charge in the NM legislature's recent special session to fix a key error in the new Medical Malpractice law – and in the nick of time. Thank you to all of you that found the time to call your representatives, and to our colleagues in the New Mexico Medical Society and Greater Albuquerque Medical Association for their policy making guidance and expertise!
Now, the main session is underway. The session runs from January 18-February 17. Bills and links to live sessions are here.
This is a "short session" year, and we are lucky to have a major financial windfall to plan for, largely due to higher oil and gas production and prices. For FY2023, recurring revenues are estimated at $9.049 billion, meaning the amount of "New money" for the state is estimated at $1.6 billion or 21.5% over FY2022. This is likely to lead to substantial allocations to DOH, HSD and OSI.
Key Health Bills to keep an eye on – (This list is shared with permission from the New Mexico Medical Society)
Rural Healthcare Clinic Business Loans: Legislation would create a revolving loan fund at the New Mexico Finance Authority to provide low interest, ten-year, publicly backed business loans to healthcare providers who wished to open, purchase or expand a practice in a rural community. These loans could be used for any business expense. The bill requests $7.5 million be appropriated to the loan fund. This is a NMMS bill.
Hearing Aid Coverage by Health Insurance Plans: Legislation would expand the child hearing aid coverage to all individuals covered by a private health insurance plan operating in the New Mexico. Hearing aids would be defined as durable medical equipment and coverage would be $2,600 per ear every 24 months.
Loan Repayment Programs: NMMS supports increases in the budget for the Healthcare Provider Loan Repayment program administered by the Higher Education Department. NMMS also supports legislation to create new loan repayment programs administered by the Department of Health that would make awards to primary care practices operating in underserved areas.
Funding for Health Security Act Study: NMMS continues to monitor the feasibility of the Health Security Act. Legislation has been pre-filed to appropriate $1.5 million to the Superintendent of Insurance for continued study of the HSA and future policy recommendations.
DOH Syphilis Testing Legislation: Proposed legislation will update the Public Health Act, Section 24-1-10, to remove outdated language that requires a single blood test and all samples sent to the state's public health lab. In its place will be simple language directing all physicians who examine pregnant women for conditions related to pregnancy to follow current CDC guidelines including taking laboratory samples according to their current guidance. By referencing CDC guidelines and best practices, this legislation will not need to be amended again as syphilis case rates rise and fall in the future.
Easy Insurance Enrollment: Legislation to create an easy enrollment program, modeled from the program in Maryland, that adds questions to a tax payer's income tax return to determine if the tax payer has health insurance, and if they do not have health insurance, if they would like information and assistance in enrolling in a public or private healthcare plan.
Public Health Emergencies and the Tort Claims Act: NMMS would support efforts made to ensure the Governor has clear, and efficient, authority to grant clinicians limited liability protections and coverage from the Tort Claims Act in times of a public health emergency.
Poison Control: Appropriations to fund the Poison Control Center.
Insurance Credentialing Process: Under current law, insurance companies are required to approve or deny a complete application from a healthcare clinician within 45 days of submittal to be credentialed by the insurance company. Legislation is necessary to clarify that the 45-day period includes the process the insurance company must complete internally to upload the provider in their insurance system so the provider may promptly submit claims for reimbursement upon approval of the application.
Menstrual Products Exemption from Gross Receipts Tax: This legislation closely matches policy recently passed by the ACP BOG.
---
Update from the Health and Public Policy Committee Chair, Mandy Collar, MD-PhD Candidate
2021 ACP Advocacy Highlights
The ACP has had a busy year advocating on behalf of Internists, physicians, and patients, despite the challenges of the previous year. ACP championed initiatives to advance the value of Internal Medicine and primary care, supported Internists' needs during the COVID-19 pandemic, combatted racial disparities and promoted DEI efforts, and fought to ensure that CMS physician fee schedule changes reflect ACP recommendations and values, among so much more. You can read here about all the advocacy success the ACP has had in 2021.
Save the date for Leadership Day 2022: May 17-18
Leadership Day is being tentatively being planned as an in-person event in Washington, DC on May 17-18, 2022. Leadership Day is a wonderful and educational way to interact with lawmakers and staff about key issues that affect our practices and patients. Leadership Day will begin with in-depth briefings from ACP policy experts on the College's legislative priorities, followed by an opportunity to meet with legislators from our home state. If you are interested in attending, please save the date and contact myself, collaral@salud.unm.edu and Colleen colleenkeekuacp@gmail.com .
New Mexico ACP co-sponsors two BOG resolutions
I'm pleased to share that the NMACP has voted to co-sponsor two resolutions written by the Council of Student Members being introduced at the upcoming Board of Governors meeting. The first resolution focuses on minimizing involuntarily childlessness among physicians and the second resolution focuses on advocating for transparency of medical honor society selection processes as a way to eliminate racial disparities in membership. We are excited to follow the outcome of these resolutions in the coming months. As always, if you have an idea for a resolution, please reach out to myself (collaral@salud.unm.edu) for assistance in writing and introducing the resolution. The resolutions process is a fantastic grassroots effort to change medicine on a large-scale.
---
Update from the Wellness Committee Chair, Liz Lawrence, MD FACP
Advocating for physician wellness in the face of the Omicron surge can at times feels futile and, yet, there has not been a more important time for us to be concerned with the wellbeing of our clinical workforce. While the system in which we practice and our workplace largely determine our professional wellbeing, we may need to focus right now on our own personal resiliency. With that in mind, here are some suggestions for how to make it through these challenging times.
We can do this together, Liz Lawrence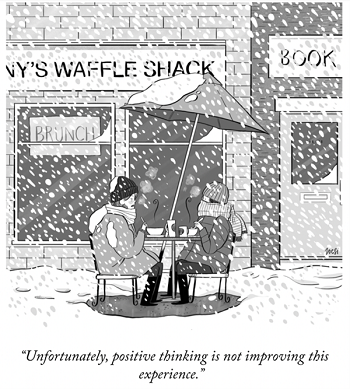 In closing, I'm listening to the song I Need You again: "In this world with a lot of problems, all we need is a little loving." May your good and healing work continue, my friends. We are all in this together, and you are doing an amazing job. I hope you all are well, both spiritually and virologically!
-Dr. Heather Brislen
New Mexico Oncology Hematology Consultants (New Mexico Cancer Center) is looking for an internist to join our multidisciplinary team. We are integrating survivorship with primary internal medicine in a physician owned and managed multidisciplinary practice. Imaging having all the resources of New Mexico Cancer Center at your disposal. No call, no weekends. We can help with student loans. Interested physicians, please contact Dr. McAneny at mcaneny@nmohc.com.
---
ACP Releases Two New Clinical Guidelines on the Diagnosis and Management of Diverticulitis
The new guidelines highlight different ways of treating patients with diverticulitis including those with complicated and uncomplicated cases. "Diagnosis and Management of Acute Left-Sided Colonic Diverticulitis and "Colonoscopy for Diagnostic Evaluation and Interventions to Prevent Recurrence After Acute Left-Sided Colonic Diverticulitis were published in the Annals of Internal Medicine on Jan. 18 and are based on the best available evidence on the clinical benefits and harms, test accuracy, patient values and preferences, and consideration of costs.
A related video featuring ACP president George M. Abraham, MD, MPH, MACP, is available here.
---
ACP Issues Update on Rapid, Living Practice Points: SARS-CoV-2 Infections, Reinfections, and Natural Immunity
An updated ACP Practice Points, What is the Antibody Response and Role in Conferring Natural Immunity Following SARS-CoV-2 Infection? Rapid, Living Practice Points from the American College of Physicians (Version 2) https://www.acpjournals.org/doi/10.7326/M21-3272 was published on Jan. 25, 2022, in Annals of Internal Medicine. This free article is also available for CME in Point-of-Care.
ACP's Practice Points are developed by ACP's Scientific Medical Policy Committee and provide advice to improve the health of individuals and populations and promote high-value care based on the best available evidence derived from assessment of scientific work (e.g., clinical guidelines, systematic reviews, and individual studies).
---
Celebrating the Lunar New Year
On behalf of the ACP Pan Asian Affinity Group (APAAG)
Happy Lunar New Year! Lunar New Year starts this year on Tuesday, February 1, 2022, on the second new moon. This will be the Year of the Tiger, the third of twelve animals of the Chinese Zodiac. Over 2 billion people globally celebrate Lunar New Year, honoring ancient traditions that date back to at least the 14th century B.C. While Lunar New Year is celebrated in numerous countries in Asia, each country has its own customs and traditions. Lunar New Year is celebrated in China, Korea (설날 Seollal), Vietnam (Tết nguyên Đán), Tibet (Losar), and Mongolia (Tsagaan Sar). More information on how the Lunar New Year is celebrated can be found here and here.
Chinese celebrations of Lunar New Year can involve fastidious cleaning just prior to the new year; family gatherings to feast together during the most important meal of the year; lucky money in red envelopes for children; and festivities that can last up to seven days officially in China (or up to two weeks in rural areas!).
Korean Lunar New Year, or Seollal, is a 3-day celebration (including the day before and after the actual Lunar New Year day), which involves gathering with family, giving and receiving gifts, wearing traditional Korean clothing (hanbok), playing folk games, and preparing and eating large amounts of Korean food, including Ddeokguk (Korean rice cake soup) which holds special significance on this Lunar New Year holiday. Seollal traditional rituals include ancestor worship ceremony (charye), and Sebae (children/youngsters bow to their elders/parents and receive small gifts of money).
Vietnamese celebrations of Lunar New Year, or Tết, share some similarities with Chinese celebrations regarding emphasis on family and food. Tết also involves abundant and beautiful new year flowers at local markets and children donning new clothing as tidings of prosperity and luck for the coming year are shared.
In the U.S., Lunar New Year is increasingly recognized: schools in New York City and some parts of California have the day off. This holiday has a global impact, as commerce that depends on Asian countries can expect to experience supply chain disruptions during this time of year. The date is now incorporated in ACP's annual calendar.
Many ACP members, both in the U.S. and abroad, celebrate the lunar new year. The ACP Pan Asian Affinity Group (APAAG) is a nascent group within ACP that acknowledges those members. We are ACP members who identify as Pan Asian and wish to collaborate and network with other Pan Asian members to create a wide variety of professional, personal, and career development opportunities.
Learn More About and Join APAAG
We hope that those who are interested will introduce themselves and connect with others on the APAAG online member forum.
APAAG is hosting an in-person networking session at IM2022 on Friday April 29, from 3:00 PM to 4:30 PM. For those who are planning to attend IM2022, please join our session! Please look for additional ACP events sponsored by APAAG throughout the year.