---
---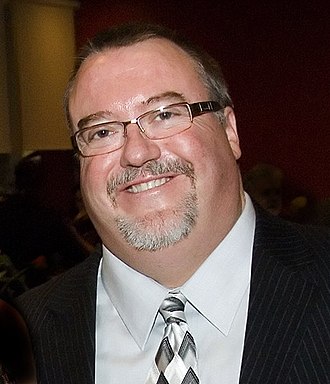 T Brian Callister, MD, FACP, ACP Governor
---
Governor's Message
Friends and Colleagues,
As we come to the end of a full year of dealing with the COVID pandemic, I hope you and your family are healthy, safe, and prospering despite the obvious challenges that we continue to face. As we are all aware, last year's national ACP meeting was moved to a virtual platform as has this year's national meeting scheduled for April 29–May 1, 2021.
This year's ACP National Internal Medicine Meeting – "A Virtual Experience" – looks to be the most comprehensive virtual internal medicine educational event ever held! Please do plan to attend from a laptop near you – you are sure to be delighted with the content and the delivery!
I am amazed at the resilience of you, my colleagues, and your collective ability to navigate the tragedies, challenges, and obstructions caused by the pandemic and yet always manage to provide care for our patients in need. Thank you for all you have done this past year and for what you continue to do! If you have not done so already, please take some time to look into ACP's Physician Well-being and Professional Fulfillment resources. I have found the information and discussions on this page to be immensely helpful and supportive.
This remains a difficult time for all of us, and the challenges we face from COVID and its repercussions are certainly lasting far longer than most of us anticipated. I want to remind you of the constantly updated information for internists on COVID that can be found on the ACP website. These are resources that can help you in practical ways right now! This is an excellent physician's guide, practical tips for your practice, and much, much more: Coronavirus Disease 2019(COVID-19) Information for Internists.
As we continue to navigate this winter of discontent, I did want to inject some positive news into the background of the pandemic gloom and doom. First of all, our Nevada ACP Chapter is alive and well, and here for you as we continue to fight for policies that will make your patient care, your medical practice, and your life a little bit better, or at least a little bit easier. We have also remained active in promoting and encouraging the practice of internal medicine and IM subspecialties to our medical students and residents. Membership in our Nevada ACP Chapter has risen in the past year which is an encouraging reminder that ACP is our professional home as internists. Dr. Sandhya Wahi, who received a national grant from ACP for community faculty physician development, is leading an educational series in conjunction with our Nevada ACP Chapter and successfully launched the series in January with the webinar "ACP and Pediatrics Community Faculty Development Series: Effective and Efficient Precepting in the Ambulatory Setting". Also, we completed our first virtual Chapter Conference and Scientific meeting in November with attendance that exceeded our expectations.
We also held our annual Nevada ACP Abstract and Poster Competition in October and November and were amazed at the number and the high quality of the entries submitted by our medical students and IM residents from around the state. I would like to personally thank our judges Rajany Dy, MD, F. Kevin Murphy, MD, Sumair Akhtar, MD, and Michael Philippone, MD for their time, effort, and great questions! You made the competition much richer intellectually with your excellent questions and comments! I would also like to thank our leadership for planning and making the competition the best one ever: Dr. Sandhya Wahi, Dr. Aditi Singh, Dr. Gurpreet Chahal, Dr. Mark McKenzie, and our ACP Executive Director, Jeanne Tremaine. Your hard work is both appreciated and critical to our mission - we simply couldn't have done it without you.
Finally, I want to congratulate the winners of this year's competition. The winners listed below will compete in ACP's National Abstract competition in the spring:
Clinical Vignette - Student
Ashley Prandecki, UNLV SOM
Title: Cryptococcal Meningoencephalitis in an HIV-negative Host Infected with COVID-19
Research - Student
Chalette Lambert-Swainston, UNLV SOM
Title: Histopathologic Detection of Basal Cell Carcinoma in Complex Whole Slide Images Using Convolutional Neural Networks
Clinical Vignette - Resident
Dr. Andrew Yatteau - UNR-Med
Title: The Cardia Mask: A Case of Myocarditis Disguising Eosinophilic Gramulomatosis with Polyangiitis (EGPA)
Clinical Research - Resident
Dr. Daniel Antwi-Amoabeng - UNR-Med
Title: Electrocardiographic features of COVID-19 patients
Dr. Rajkumar Doshi of UNR Med will also be competing in the National ACP competition after winning the national open abstract contest with his Clinical Research entry entitled "Early Intervention versus Conservative Management for Asymptomatic Severe Aortic Stenosis: Systematic Review and Meta-analysis."
I am happy to report to you that, despite the COVID pandemic, our Nevada ACP Chapter continues to move forward as we strengthen our commitment to you, our Internal Medicine physicians, and to our patients. As our membership continues to grow, we continue to remain focused on education and support for our IM and IM subspecialty physicians as well as our IM resident physicians. We are also continuing our efforts to showcase IM as a career choice to our medical students throughout the state and are delighted to see a recent surge in medical student IM interest group members.
With regard to ACP activities at the national level, it will always be my priority to represent you and our Nevada Chapter with not only a "seat at the table" but with as large and effective a voice as possible. Last year, I was elected to ACP's Executive Committee of the Board of Governors and the Governance Committee of ACP. Within these forums, I was an active voice for our chapter and the challenges we face as internists during the pandemic including the need to maintain patient access to care while improving reimbursement for not only cognitive disciplines but also for telehealth. I also actively advocated to improve the resources available to us as internists including physician wellness opportunities and help with burn-out.
I was recently elected by the ACP Board of Regents to the Ethics, Professionalism, and Human Rights Committee and reelected to the Governance Committee for the coming year. I am hopeful that I can continue to effectively represent our membership's views and advocate on the important issues that affect us every day in our practices. With the pandemic still in our midst and the challenges it continues to bring, I will try my best to continue to be a voice, an advocate, and a resource for you and the issues that matter to you as an internist. As always, I am humbled and grateful for the opportunity to serve you as your Governor and for your ongoing support and encouragement. Please continue to stay safe and healthy during this difficult time!
Respectfully,
Brian Callister
---
Save the Date
Please "save the date" for ACP's annual Leadership Day on Capitol Hill, being held virtually this year on May 25-26. Unfortunately, due to public health and safety reasons stemming from the ongoing COVID-19 pandemic, this event will not take place in person this year but we are planning an exciting virtual event with more details to follow soon.
Leadership Day enables the College to increase its presence on Capitol Hill and bring our issues of concern to U.S. lawmakers. The two-day event will provide ACP members with virtual briefings on the College's legislative priorities, and an opportunity to meet virtually with your members of Congress.
Please mark your calendars for ACP's Leadership Day on May 25-26, 2021.
---
ACP Rolls Out Tools to Help Physicians Use New E/M Codes
March 5, 2021 (ACP) – Increased payments for office visits and other evaluation and management (E/M) codes under Medicare, along with reduced documentation requirements for using these codes, is one of the biggest advocacy wins for internists in the recent past.
While the codes are much simpler to use, there is a learning curve, and the American College of Physicians is rolling out new resources and tools to help internists get up to speed on the changes, said Brian Outland, ACP director of regulatory affairs. The new toolbox includes an E&M coding implementation check list, a summary of 2021 E/M changes and details on how to use the new codes. ACP is also working on a voiceover PowerPoint presentation, Outland said. "This will provide quick, easy tips and documentation examples, so physicians can learn without having to sit for hours in a seminar," he said.
The U.S. Centers for Medicare & Medicaid Services increased relative value unit payments for E/M codes effective Jan. 1, 2021. This change will result in an estimated 6 percent increase in total 2021 Medicare payments to internal medicine physicians. In addition to increased payments, CMS reduced the burden for documenting these codes.
Physicians who are billing for Medicare no longer have to use a patient's history or physical exam to determine the appropriate level of E/M coding, Outland explained. This results in significantly less reporting burden for physicians.
While physicians are still required to perform a physical exam and determine a patient's medical history, they will no longer have to use two of the three elements (history, exam and medical decision-making) to determine the level of E/M coding to bill, Outland explained. "A physician can now, rather than going through several key components, use time or medical decision-making to select a code," he said. "Before, you had to document medical history, past family history and a complete exam for the patient; now, all you have to do is document how much time you spent discussing the patient issues or use medical decision-making."
The new ACP resources will help physicians understand what they can and cannot count as time, Outland said. For example, obtaining and/or reviewing a separately obtained history, performing a medically appropriate examination, counseling and educating the patient, ordering medications, tests or procedures, and referring and communicating with other health care professionals – among other aspects of the visit – can all count as time when billing, he said. Time now includes total face-to-face and non-face-to-face time spent on the day of the patient visit by the physician and/or other health care professionals.
The new tools also help break down the use of medical decision-making codes, which consider the number and complexity of problems addressed during the visit, the amount and/or complexity of data reviewed and analyzed during the appointment, and the risk for complications, morbidity and/or mortality of patient management decisions associated with the patient's problems, the diagnostic procedures and treatments at the visit. These elements help to determine the level of medical decision-making – whether straightforward, low, moderate or high, Outland explained.
More Information
The new resources are available in the Practice Resources section of the ACP website.
ACP Rolls Out Tools to Help Physicians Use New E/M Codes