---
---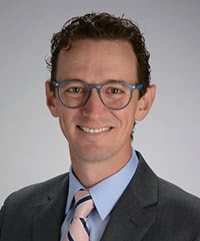 Ky B. Stoltzfus, MD, FACP, ACP Governor
---
Governor's Message
Dear Colleagues,
I'm delighted to report that in October we had our first in-person Kansas ACP Scientific Meeting since 2019. It was a great success with good attendance, plenty of learning, and an opportunity to reconnect with colleagues from across the state. Many thanks to Dr. Kenna Fischman who chaired the planning committee this year. And thanks to the larger group who volunteered to assist her. The Kansas ACP meeting will be held in Wichita in 2023 and I hope that even more of you can join us for that.
ACP continues to work on your behalf on a state and national level. Our state committees remain active in supporting physician well-being, advocacy on important health policy issues, and providing educational opportunities. We have the opportunity to build even more local connections as well. If you are interested in hosting a local event for Internal Medicine physicians, please contact me or one of our committee chairs so that ACP can help support such activities.
On a national level, ACP remains active in providing high-quality education for Internal Medicine specialists and subspecialists. I have the good fortune to participate in content review for several online modules that ACP is developing. The content is outstanding and free to all ACP members, with CME included. ACP also continues national advocacy in many areas that affect your practice and the ability to provide effective and high-quality care. The effort of patients before paperwork is just one example of how ACP works to better patient care and improve physician well-being by lowering administrative burdens.
One of the highlights of my governorship is to recognize the great work that so many Internal Medicine physicians are doing across Kansas. This year we had three outstanding physicians accepted into Mastership and they will be recognized at the ACP national awards ceremony in April 2023: Dr. Kathleen Sandness, Dr. Aileen McCarthy, and Dr Daniel Hinthorn. Achieving MACP is the highest honor attained in ACP and only about 50 individuals from across the country receive it each year. We also had a dozen physicians accepted into ACP Fellowship this year, which is a great honor. To that note, I'd like to encourage anyone eligible for Fellowship to consider applying for FACP. Information and an application form can be found on ACP Online. Lastly, we were able to recognize several individuals in the chapter who are doing outstanding work in a variety of arenas. (See list below.) Congratulations to all of them on their achievements.
There are several opportunities for you to be involved in ACP in the coming months either through our advocacy efforts or to attend the national Internal Medicine Meeting in San Diego. I look forward to connecting with many of you soon.
Ky Stoltzfus, MD, FACP
Governor, Kansas ACP
---
Early Career Physicians Committee

This year, the Early Career Physicians Committee is focusing on mentorship and serving as a source for meaningful career advice. We will be kicking off our mentorship program this year. If anyone is interested in participating as a mentor or mentee, please contact Megan Hiles at mhiles@kumc.edu . We were excited for the first year of this program last year and are looking to build on initial success. This year, the program should include discussion prompts and suggestions for mentors and mentees along the way.
Last Spring, we completed our virtual event, "Seeing the Forest and the Trees: Plotting your Purpose and Course as Junior Faculty" by Dr. Chad Stickrath from the University of Colorado.
We are currently planning a panel discussion on practice pearls with experienced internists. More information on this event should follow in coming months.
Megan Hiles, MD, FACP
Chair, Early Career Physicians Committee
---
Finance Committee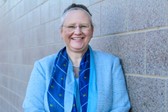 The chapter remains financially solid. The committee has transitioned our investment funds to Core First for management.
Angela M. Meyer, MD, FACP
Chair, Finance Committee
---
Health and Public Policy Committee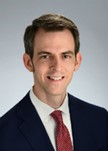 Our annual KS ACP Advocacy Day is approaching on January 25th in Topeka. This event is hosted by the Kansas Medical Society with attendance from multiple specialties. It will offer a chance to meet with fellow ACP members, legislative leaders, and to hear from Kansas Medical Society leadership about the upcoming legislative session. To register, visit https://kmsonline.org/advocacyday.
ACP continues to provide a unified voice for our members through federal advocacy efforts that include access to care, lowering prescription drug costs, addressing health disparities, and reducing administrative burdens. Please save the date for our federal Advocacy Day (called Leadership Day) on May 23-24, 2023, in Washington, DC. ACP members will receive two days of in-depth briefings on the College's legislative priorities and an opportunity to meet with elected officials. For more information on current ACP priorities, visit ACPs advocacy website.
Sincerely,
Benjamin Quick, MD, MPH
Chair, Health & Public Policy Committee
---
Membership Committee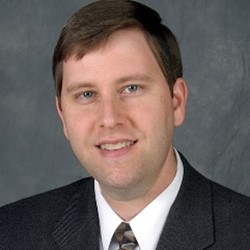 Membership committee continues to engage physicians, residents and students to encourage membership in ACP. Membership and Early Career Physicians members met briefly with Kansas City residents in April to discuss benefits of membership. The committee is currently making an effort to identify and engage members who qualify for fellowship.
Scott Smiley, MD, FACP
Membership Committee Chair
---
Kansas ACP Scientific Meeting Planning Committee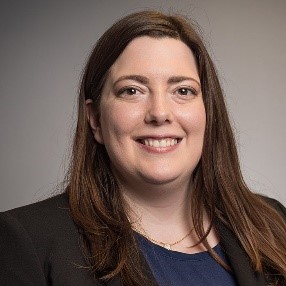 Congratulations to this year's Chapter Award Winners:
Laureate Award
Scott Smiley, MD, FACP
Early Career Physician Award
Megan A Dingwall, MD, FACP
Volunteerism & Community Service Award
Craig Concannon, MD, FACP
Internist of the Year Award
Jennifer Jackson, MD, FACP
Hospitalist of the Year Award
Sabina Safder, MD, FACP
Teacher of the Year Award
Abebe M Abebe, MD, FACP
Fellows 2022-2023
Traci Cuevas, MD, FACP
Megan Dingwall, MD, FACP
Stephanie Dobler, MD, FACP
Brent Duran, DO, FACP
Shoaib Junejo, MD, FACP
Mohamad Alahmad, MD, FACP
Imad Nassif, MD, FACP
Padma Poddutoori, MBBS, FACP
Zian Rahman, MD, FACP
Muhammad Shafiq, MD, FACP
Elizabeth Weatherman, DO, FACP
Brandon Weckbaugh, MD, FACP
Masterships 2022-2023
Daniel R Hinthorn, MD, MACP
Kathleen M Sandness, MD, MACP
Aileen C McCarthy, MD, MACP
Congratulations to this year's poster winners:
Student winner: Lauren Eid – "A Sneaky Cause of Endocarditis: Bartonella"
Resident winner: Evan Graumann, MD – "Prostate Adenocarcinoma's Cushing's Metamorphosis"
Chien Liu ID Student winner: Clara Bing – "Exploring Mental Health Conditions as Potential Risk Factors and Symptoms of Long COVID-19"
Chien Liu ID Resident winner: Mark McPherson, MD – "Mitral Valve Vegetation in a Patient with SLE and Antiphospholipid Syndrome: Positive Regional Antibodies Does Not Always Equal IE"
Kenna Fischman, MD
2023 Planning Committee Chair
---
Student, Resident and Fellow Subcommittee

In 2022, the student, resident and fellows-in-training committee has been working on increasing opportunities for learners to grow in their careers through ACP. We welcomed new members to our committee this summer and they have been hard at work this fall on engaging students and residents in ACP. This is the fourth consecutive year of the Kansas ACP Resident Physician and Medical Student Mentorship Program. It is a great opportunity for residents to become mentors to students and increase student interest in Internal Medicine. We plan to host various social events throughout the year including one during the Kansas ACP Meeting. The committee will continue with the "30 Minutes with a Fellow-In-Training" program to help provide medical students and resident insight into fellowship training in internal medicine specialties. We also plan to expand these sessions into all professions in Internal Medicine (including ambulatory care and hospital medicine). These sessions will start again this fall/winter. We are continuing to work on further events to encourage ACP membership as students transition to residents and as residents and fellows transition to early career physicians.
Nikki Miller, MD
KsACP Resident Representative
---
Women in Medicine Committee

The Women in Medicine Committee is on a brief hiatus until January 2023, but we are looking forward to the start of the new year!
Sydnee DiGiacomo, MD
Chair, KsACP Women in Medicine Committee
---
Social Media Committee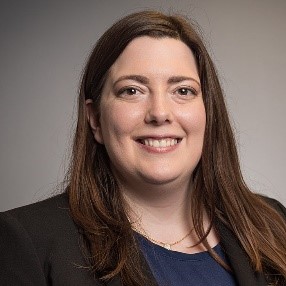 The Social Media committee plans to feature profiles of our new Kansas Chapter Masters of the ACP over the coming months to learn from their experience and honor their accomplishments.
Kenna Fischman, MD
Social Media Chair
Follow us on:
Twitter: @acpkansas
Facebook: ACP-Kansas Chapter
Instagram: Kansasacp
Mark Your Calendar:
January 25, 2023 – Advocacy Day – Topeka, KS
April 27-29, 2023 – Internal Medicine Meeting 2023 – San Diego, CA
May 23-24, 2023 – Leadership Day 2023 – Washington, DC