---
---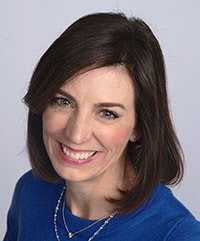 Anne Furey Schultz, MD, FACP , ACP Governor, Illinois Northern
---
Governor's Welcome Message
"If you see something that is not right, not fair, not just, you have a moral obligation to do something about it."
John Lewis
Dear ACP colleagues and friends,
I hope you and your families remain safe and well.
"If COVID has taught me anything," a colleague said to me recently, "previously intractable issues can change very quickly if there is the will to act – just look at general internal medicine bailing out hospitalists, telemedicine built in a week, a virtual medical school curriculum built in a weekend, and a bunch of mostly white docs kneeling in solidarity with the BLM movement at our hospital."
I am proud of our state and the way we are managing the pandemic. I am in awe of my colleagues' and their ability to spend nights and weekends innovating solutions to address the inequities the virus has exposed. Racism is so painful, the character in Ralph Ellison's novel, Invisible Man, teaches us, because it makes you feel "invisible." I am hopeful that perhaps, before he died, John Lewis witnessed this transformation coming across our country. I am energized by how we are reading, kneeling, speaking up - working hard to bring to consciousness our unconscious biases. I am hopeful John Lewis died feeling fully seen. Fully understood. Fully valued. Good trouble.
As your Governor for Northern Illinois, I am pleased to announce we are making some "good trouble" of our own in the form of two new strategic initiatives. I am proud to introduce you to the Governor's Council Members recruited to lead them.
First, Dr. Jackie Ivey Brown and Dr. Josune Iglesias will Co-Chair the newly established Diversity, Equity and Inclusion (DEI) Committee.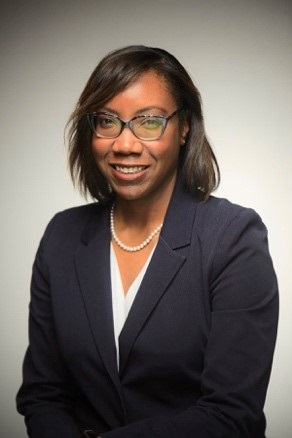 Dr. Jackie Ivey Brown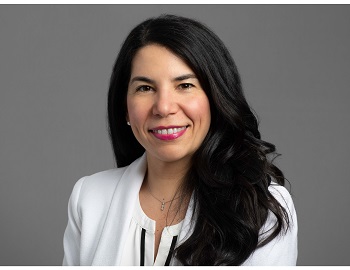 Dr. Josune Iglesias
Dr. Rupel Dedhia will Chair the Women in Medicine Committee which will now be a Subcommittee of the DEI Committee.
Dr. Samina Martin and Nikita Saladi, Co-Chairs of the Medical Student Committee will kick off DEI programing with a summer "bookclub" style series called Racism in Medicine.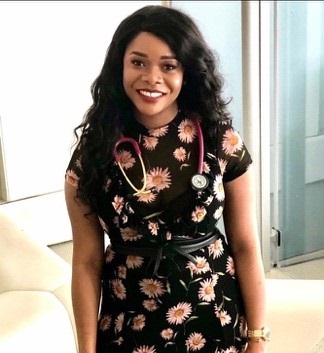 Dr. Samina Martin, Co-Chair ILN Medical Student Committee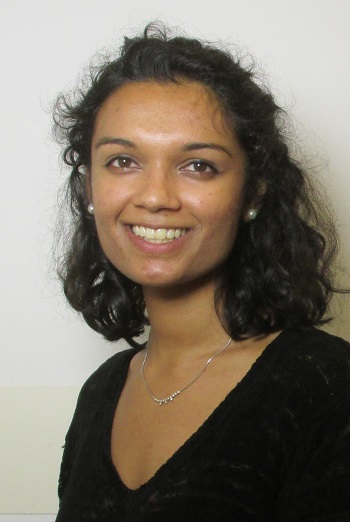 Nikita Saladi, Co-Chair ILN Medical Student Committee
More information on the Racism in Medicine Series here.
The second strategic initiative for ACP Northern is the formation of a Committee on Well-Being and Professional Development. This Committee will be Chaired by Dr. Gaurava Agarawal and Dr. Cathy Cheng. Up first, they will be collaborating with ACP Well Being Champions across Illinois and other regional Chapters to lead a series of webinars exploring individual and organizational drivers of burnout. This programming will start this winter.
Finally, it is with mixed feelings that I announce that Illinois Council Member, Dr. Scott Yen, will be moving with his family out of state. Scott and his family are moving to Indiana, and we wish him well in his next chapter (literally and figuratively as he is joining the Indiana Chapter.) Scott has made outstanding contributions to ACP in his work on the Education Committee through leading SEP Modules, planning Chapter Meetings and moderating MKSAP Study Halls. We will miss Scott but look forward to continued collaboration with him across the state line.
Early Career Physicians – heads up – I have appointed Dr. Brent Nathan to join the Illinois Council, taking Scott's place. We will introduce you to Dr. Nathan more in the next newsletter suffice to say he has some exciting plans for you as newly appointed Chair of the Early Career Physicians Committee.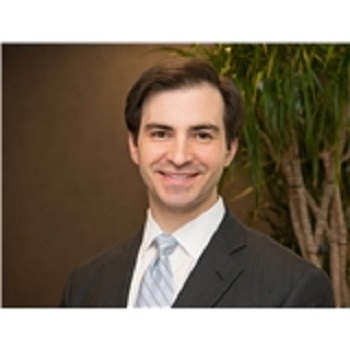 Dr. Brent Nathan, Chair ILN Early Career Physicians Committee
In future newsletters I plan to highlight the rest of the Illinois Council Members and their work so you can come to know who we are what we are doing and how you might wish to get involved. As always, please reach out to me, Colleen, or any of your Council Members. We welcome your ideas and enthusiasm. Thank you for your service to patients and to our community.
"What if we treated racism in the way we treat cancer?... But before we can treat, we must believe. Believe in the possibility that we can transform our societies to be antiracist from this day forward. Racist policies are not indestructible. Racial inequalities are not inevitable. Racist ideas are not natural to the human mind." Ibram X. Kendi, How to Be an Anti-Racist
-Anne Furey Schultz, Governor, ILN
---
ACP Illinois Chapter Meeting Transitions to Virtual
Concerns about the pandemic forced the Education Committee and the Governor's Advisory Council to recommend an online-only scientific meeting of the ACP Illinois Chapter. The theme for the 2020 meeting will remain the same: "health care in the new decade." It is our plan to offer Continuing Medical Education (CME) and Maintenance of Certification (MOC) points for participation in the online meeting. Please look for further information about meeting registration soon!
---
Addressing and Supporting Physician Mental Health During Challenging Times Webinar Available
Presented in partnership with the ACP Well-being and Professional Fulfillment Program, this webinar will describe psychological and behavioral responses to crisis events as well as discuss a follow up framework for individual, peer, and organizational interventions that promote healthcare worker well-being and sustainment. Speakers Kerri Palamara, MD, FACP, and Joshua C. Morganstein, MD, will list individual, peer, and team actions that facilitate self-care, connection, and recovery. Participants will learn to identify actions that can help them to be better prepare for future crisis events.
Kerri Palamara, MD, FACP, is an Assistant Professor of Medicine at Harvard Medical School and practices as a primary care general internist at Massachusetts General Hospital. Dr. Palamara leads the American College of Physicians "Physician Coach Training Program", which focuses on training physicians to integrate coaching techniques into their quality improvement and well-being initiatives.
Joshua C. Morganstein, MD, is Associate Professor and Assistant Chair in the Department of Psychiatry and Assistant Director at the Center for the Study of Traumatic Stress (CSTS) in the Uniformed Services University of the Health Sciences and a Captain in the Commissioned Corps of the U.S. Public Health Service.
---
COVID-19, Moving Forward Together Recording
Presented in collaboration with the European Federation of Internal Medicine, this webinar discussed what is needed to globally manage the COVID-19 pandemic, how to come together to find solutions as a worldwide internal medicine community, and how to better prepare for future pandemics.
A free recording is available for you to view and share with your colleagues. We hope you enjoy it.
---
Did You Know!? MKSAP Online Study Hall is Returning August 18, 2020!
Sign up to learn with us! Every Tuesday at 8:00 PM!
---
Attention, residents who plan to apply for sub-specialty fellowship training!
Join us for the Midwest Fellowship Panel. ACP IL will host an online panel discussion with fellowship program directors from throughout the Midwest. Program directors will answer questions submitted by applicants on August 12, 2020.
---
ACP Resident & Student Day goes Virtual!
Here is your chance to show off your research, quality improvement, or interesting cases. The call for abstracts is open now. The deadline for abstract submission is August 12, 2020.
---
Share your good idea with us. Draft a resolution.
Are you concerned about a practice or clinical issue or have an idea you'd like to suggest? If so, you might consider submitting a resolution to your Governor or chapter council.
Initiating a resolution provides ACP members an opportunity to focus attention at the ACP national level on a particular issue or topic that concerns them. Participating in the Board of Governors resolutions process provides the ACP grassroots member a voice and allows you to shape College policy that impacts the practice of internal medicine. When drafting a resolution, don't forget to consider how well it fits within ACP's Mission and Goals. In addition, be sure to use ACP's Strategy which includes Priority Themes to guide you when proposing a resolution topic.
Not sure how to begin drafting a resolution? Researching the College's position on an issue can give you a start. Visit the ACP Online homepage and click the "Advocacy" link in the right-hand, top margin to access ACP policy positions, read about recent ACP advocacy activities, or search ACP's library of policies and recommendations. Visit your chapter website, too, and click the link under "Advocacy" to access Electronic Resolutions System (ERS) where you can search past or proposed resolutions. A copy of the resolutions process is available on the ERS which furnishes more details on formatting resolutions, as well the process for submission, review, and approval.
Members must submit resolutions to their Governor and/or chapter council. A resolution becomes a resolution of the chapter once the chapter council approves it. If effecting change interests you, the deadline for submitting new resolutions to be heard at the Spring 2021 Board of Governors Meeting is October 9, 2020.