---
---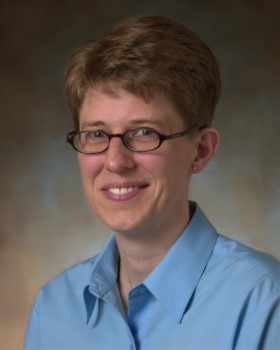 Melissa Hagman, MD, FACP, ACP Governor
---
Women in Medicine: Creating Gender Equality in Your Workplace
By Eileen Barrett, MD, MPH, FACP
October 21, 2019
Research highlighted in the Harvard Business Review shows that organizations that are more inclusive of diversity are more innovative, analytical, productive, financially successful, and generally out perform those that are more homogeneous. Patient care is also improved by having a more inclusive and equitable healthcare system. It is because of all of these benefits that each of us has a duty to promote equity by creating practices and removing barriers to building professional fulfillment and leadership positions for our diverse workforce.
Although one third of the physician workforce are women, only one fifth of medical school professors, 13% of healthcare CEOs, and 6% of medical school deans are women. In each of these groups there are far fewer women of color, although medical students and early career physicians are more diverse than their more senior counterparts. These shifts in the workplace require us to develop skills, adopt tools, and implement processes to ensure equity for the benefit of the entire healthcare workforce and healthcare system.
So where do we start? Dr. Julie Silver of the #BeEthical campaign highlights a six-point process that can help all of us with the way forward:
Examine gender data through the lens of an organization's mission, values, and ethical code of conduct
Report the results transparently to all stakeholders
Investigate causes of disparities
Implement strategies to address disparities
Track outcomes and adjust strategies as needed
Report/publish results
When unsure where to start, it is okay to start small–such as a with a journal club article that can provide education and correct misperceptions, inviting a grand rounds speaker who can talk about #TimesUpHealthcare, or by bringing together colleagues to view and discuss the Creating Gender Equality in Your Workplace webinar hosted by Sue Hingle, MD, FRCP, MACP. After that, build your team and start gathering data knowing that the work needs you and will be better for you having done it.
Be sure to attend the Idaho Chapter Women in Medicine conference held at the Hindson Winter conference in January 2020, McCall, Idaho.
---
Idaho Chapter Health Policy Committee Meeting
The ACP Health Policy committee had its first meeting at Txikiteo on October 4, 2019. Thank you to all who attended. The Health Policy Committee will be focusing on Medicaid work requirements this month during the federal comment period. The committee just submitted a letter to the editor regarding these work requirements. We welcome anyone interested in Health Policy to join the committee. We will be providing more information at the upcoming ACP Conference in McCall.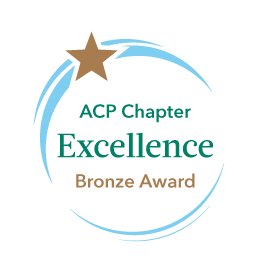 We are pleased to announce that our chapter is in receipt of the Bronze Level of the 2019 Chapter Excellence Award! The award recognizes chapters that achieve basics in chapter management. In order to achieve the Chapter Excellence Award, chapters must meet twenty-one Bronze criteria. Criteria include such activities as being involved in advocacy activities, communicating with members, having a chapter/regional scientific meeting along with a planning committee, having a sound financial structure in place, recruiting and advancing members and having an awards committee that identifies candidates for local or national awards. We would like to extend a special thanks to those chapter members who assisted us in all of these endeavors! For their hard work and dedication, we received this award.
---
Congratulations to our New Fellows
John S Siemers – Coeur D Alene
Sandeep S Pangarkar - Boise
Purushothaman Muthusamy – Boise
---
Welcome our New Members
Brock W Aldrich – Blackfoot
Tyler Birch – Meridian
Logan Byrne – Boise
Casey Denton - Dalton Gardens
Nicholas Homer – Eagle
Nicholas Lewis – Eagle
Joshua Nadolny – Boise
Trey Rogers – Pocatello
Kyle Severinsen – Couer D Alene
Peter Sheesley – Boise
Susan Watcher – Idaho Falls
Ryan Williams – Eagle
---
Welcome our New Resident/Fellows
Shay Beck – Blackfoot
Andrew Bui – Idaho Falls
Jared Chin – Boise
Micah Craig – Idaho Falls
Caralee Fountaine – Boise
Jason Harmon – Chubbock
Faiza Jamil – Idaho Falls
Muhammad Khan – Idaho Falls
Austen Lawrence – Blackfoot
Richard Lecheminant – Boise
Conor Lingard – Blackfoot
Muhammad Uzair Lodhi – Idaho Falls
Abdullahi Mohamed – Boise
Renee Newby – Ririe
Derek Redinger – Blackfoot
Spencer Strobel – Idaho Falls
Ryan Thompson – Boise
Alexander Vloka – Boise
Anam Zehra – Idaho Falls
---
Welcome our New Medical Student Members
David Bassa, Mitchell Keena, Paul Noble, Sejal Patel, Joseph Saad, Samuel Schriever, Daniel Stephens, James Wendell, and Taylor Wilkinson
---
ACP Leadership Programs Available in Hospital Medicine or Primary Care
Posted on October 8, 2019
Respond by:Sunday, December 1, 2019
In partnership with the American Association for Physician Leadership, the ACP Leadership Academy offers a flexible, 18-month-long Certificate in Physician Leadership program with tracks in Hospital Medicine and Primary Care.
The program includes a combination of formal training through 46.5 hours of online coursework, online group discussions facilitated by leaders in internal medicine, and a capstone project that demonstrates successful mastery of leadership concepts.
Participants may apply online by December 1, 2019 to enroll in the cohorts that begin work in January 2020. We encourage you to promote this program to your chapter members.
This program offers exclusive training by leadership experts and important career-building skills. In addition, ACP provides participants with access to a number of professional development and membership engagement opportunities.
If you have any questions, please contact us .
---
ACP Fellowship
Are you interested in becoming a Fellow of the American College of Physicians? Fellowship in the College is an honor. Being an FACP® is a distinction earned from colleagues who recognize your accomplishments and achievements over and above the practice of medicine. The most important considerations for ACP Fellowship are excellence and contributions made to both medicine and to the broader community in which the internist lives and practices.
ACP Fellowship is primarily achieved through advancement from ACP Membership.* Fellows are authorized to use the letters FACP (Fellow of the American College of Physicians) in connection with their professional activities for as long as their membership remains current. FACP is a federally registered service mark and is defined as providing recognition by way of an honorific. Fellows of the American College of Physicians have the right to vote, hold office, and sponsor applicants for Membership and Fellowship.
For more information or to apply for ACP Fellowship, visit here
---
Idaho Chapter Facebook Page
Please visit the Idaho Chapter's Facebook page . The page currently has over 150 followers from all over the world and is updated regularly with health news, interesting tidbits, and local news. Please feel free to let the executive director Kelly Hess know if you have any health care related events you would like mentioned on the page. We also have a Twitter account
---
SAVE-THE-DATE (Shhh… we have some new awards we are giving out this year)
Hindson Winter Conference and ACP Idaho Chapter Meeting
January 16-19, 2020
Holiday Inn Hunt Lodge
McCall, Idaho