You are here
Chapter Awards
Chapter Awards
2019 Chapter Excellence Award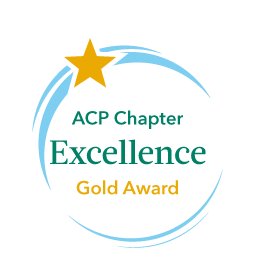 We are pleased to announce that our chapter is in receipt of the Gold Level of the 2019 Chapter Excellence Award! The award recognizes truly extraordinary chapters that surpass excellence in chapter management. We are in the company of 32 other outstanding chapters. In order to achieve the Gold Level of the Chapter Excellence Award, chapters must meet twenty-one Bronze criteria, fifteen Silver criteria and multiple Gold level activities. Criteria include such activities as having a legislative action plan or agenda, holding a volunteerism/community service activity, holding multiple stand-alone meetings, having revenue sources outside of dues and meeting registration fees, implementing a strategic plan, implementing a formal recruitment and retention plan and measuring outcomes, conducting various activities for Medical Students, Residents and Early Career Physicians. I would like to extend a special thanks to those chapter members who assisted us in all of these endeavors! For their hard work and dedication, we received this award.
---
Georgia Chapter Wins 2018 John Tooker Evergreen Award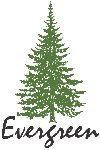 The John Tooker Evergreen Awards Program provides recognition and visibility to chapters that have successfully implemented programs to increase membership, improve communication, increase member involvement, enhance diversity, foster careers in internal medicine and improve management of the chapter. The Georgia Chapter received a 2018 John Tooker Evergreen Award for their initiative, Collaboration in State Advocacy.
Collaboration in State Advocacy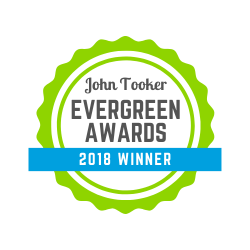 The Georgia Chapter began advocacy efforts to increase primary care codes for Medicaid payments in 2015 coinciding with the end date of the federal Medicaid Parity for primary care. The Chapter collaborated with the Patient Centered Physician Coalition and state stakeholders to advocate replacing the increase in reimbursement for primary care physicians. In addition, the Chapter conducted a grassroots initiative urging members to contact their local State and House legislators to ask for their support of the Medicaid increases. Advocacy continued during the 2016-2018 legislative session and focused on state budget funding to replace the reimbursement loss from the end of the federal program. The Chapter held "A Day at the Capitol" event in February of 2016 and over 135 internists, family physicians, pediatricians, OBGYNs, Residents, and Medical Students attended. The initiative resulted in over 38 codes that were increased up to the 2014 Medicare rates.
Previous Evergreen Awards
1996 - Travels with Charlie
1997 - Medical Student Mentoring Program
1999 - State Funding of Medical Student Mentoring Program
2001 - Medical Student Competition to Develop Patient Education Brochure
2003 - Georgia Primary Care Coalition
2005 - Diabetes Care Improvement Project
2013 - Council of Young Physicians (CYP) Initiatives
2013 - Evergreen All-Star
2017 - Early Career Faculty Poster Competition & Faculty Development Course
2018 - Evergreen All-Star