---
---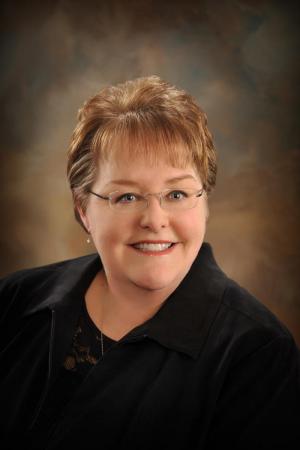 Stacy C Zimmerman, MD, FACP, FAAP, ACP Governor
---
COVID-19 Vaccination Program
Clinics that wish to order and receive COVID-19 vaccine to administer to their staff, patients, or others must enroll in the CDC COVID-19 Vaccination Program through the Arkansas Department of Health by completing a CDC COVID-19 Vaccination Program Provider Agreement. The enrollment form can be found on the ADH COVID-19 webpage . This link will bring you to the form as well as to a video that demonstrates how to complete the form.
ADH has worked closely with CDC to develop a draft plan for how we will allocate and distribute COVID-19 vaccine in our state. The working plan may be found here . We invite you to review and send us your comments and suggestions.
At this point in time, our plan is to follow the CDC's phased approach to vaccine allocation and distribution:
Phase 1-A and 1-B,when the number of initial doses is limited
Phase 2, when sufficient doses for the general population are available
Phase 3, when we shift to routine vaccination strategy
We are preparing for Phase 1-A and 1-B now. Briefly, our focus for Phase 1-A will likely be health care workers and first-responders at increased risk for exposure. Phase 1-B will likely expand to include people at high risk for severe disease, including persons 65 and adults of any age with chronic health conditions, as well as certain essential workers. As the number of doses increases we will move to Phase 2.
As you can imagine, it will take all of us working together to get everyone in Arkansas vaccinated. That's why we need as many vaccinating clinics enrolled in the COVID-19 Vaccination Program as possible. Once enrolled, a clinic will be eligible to begin receiving and administering COVID-19 vaccines as the doses become available. Special handling of the vaccines will be needed to meet probable cold chain requirements, so training will be required and provided for all enrolled COVID-19 vaccination providers.
The COVID-19 vaccines will be provided to clinics at no cost, and clinics will be allowed to bill for vaccine administration.
AMA Announces Vaccine-specific CPT Codes for Coronavirus Immunizations - Nov. 10, 2020
We encourage you to sign-up for the CDC's email updates located on this webpage
---
ACP Arkansas 2020 Gold Chapter Excellence Award
We are pleased to announce that our ACP Arkansas Chapter is in receipt of the Gold Level of the 2020 Chapter Excellence Award! The award recognizes truly extraordinary chapters that surpass excellence in chapter management. We are in the company of 34 other outstanding chapters.
---
ACP Releases Statements Supporting Science And Expertise
ACP joined other professional organizations to support scientific, data driven decisions, and public health officials during the COVID pandemic.
On September 27, ACP joined close to 100 other organization representing physicians and other clinicians, public health experts, scientists, patients, and other advocates, urging FDA Commissioner Hahn and Director Marks of the Center for Biologics Evaluation and Research to ensure that a COVID-19 vaccine is only authorized or licensed when it meets the Food and Drug Administration's (FDA's) existing high standards of safety and efficacy
On August 27, ACP again expressed public support for the use of science, based on the best available evidence, in the fight against COVID-19 and emphasized that public health agencies should not be subjected to pressure or be influenced to issue policies that are not based on evidence and expert recommendations of their own scientists
On July 14, ACP issued a statement supporting the use of scientific expertise, based on the best available evidence, in the fight against COVID-19 and urging national, state and local officials to heed the advice and information from leading experts. This statement included explicit support for Dr. Anthony Fauci, who received Mastership from ACP, in his effort to help stop the spread of COVID-19
Save the date for the Annual Meeting, originally scheduled to be in Orlando, FL, April 29-May 1. Register for the virtual meeting HERE
---
ACP Online Leadership Program
In partnership with the American Association for Physician Leadership, the ACP Leadership Academy offers a flexible, 18-month-long Certificate in Physician Leadership program with tracks in Hospital Medicine and Primary Care.
The program includes a combination of formal training through 49.5 hours of online coursework, online group discussions facilitated by leaders in internal medicine, and a capstone project that demonstrates successful mastery of leadership concepts.
Participants may apply online by December 1, 2020 to enroll in the cohorts that begin work in January 2021. We encourage you to promote this program to your chapter members.
This program offers exclusive training by leadership experts and important career-building skills. In addition, ACP provides participants with access to a number of professional development and membership engagement opportunities.
If you have any questions, please contact us