Working toward your professional goals is important, but your own well-being is paramount.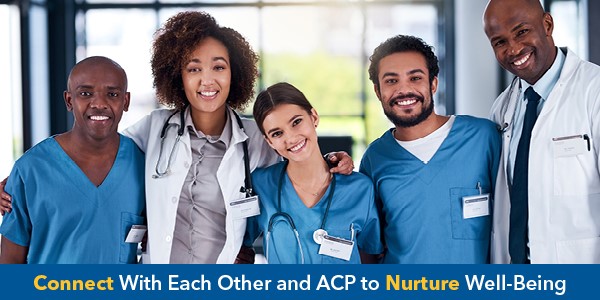 The following resources can help you practice mindfulness, find joy in medicine, and help you recognize burnout in yourself and others.
If you or someone you know is in crisis, help is available 24/7. Text 741741, or call the National Suicide Prevention Lifeline (988 or 1-800-273-8255) or Disaster Distress Hotline (1-800-985-5990).
Visit the I.M. Emotional Support Hub for peer support, confidential counseling, and resources to protect your well-being.
Articles
Podcasts and Episodes
On Demand Webinars
Well-being Exercises
Other
Find more well-being and professional resources on ACP Online.