Internal Medicine Interest Group of the Month: Louisiana State University School of Medicine - New Orleans
The Internal Medicine Interest Group (IMIG) at Louisiana State University (LSU) School of Medicine in New Orleans was founded in 1999 and in 2000 was renamed the Edgar Hull Society (EHS) in honor of the late Dr. Edgar Hull, a renowned physician, cardiologist, and the past chairman of LSU's Department of Medicine. For over 12 years, the EHS has promoted the field of internal medicine to LSU medical students, other members of the LSU Health Sciences Center community, and the public at large through a variety of activities and avocations.


Our leadership structure is little different this year compared with years past. To help balance experience and student accessibility, this year's copresidents were one second-year student and one fourth-year student as opposed to our tradition of having two fourth-year copresidents. We have also added two new board positions: the IMIG clinical skills coordinator and the ACP liaison.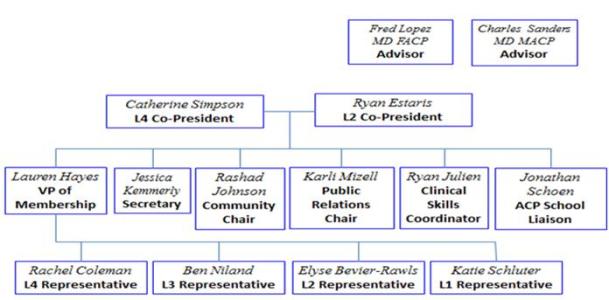 This year, one recurring theme for our group was collaboration. Not only did we collaborate more effectively and efficiently through our modified leadership structure, but we also collaborated with other groups and individuals to produce better events. At this year's official kick-off meeting, we collaborated with the ACP Louisiana governor, Dr. Fred Lopez, MD, FACP, along with our department chairman, Dr. Charles Sanders, MD, MACP, to introduce the benefits of the ACP.
For our second meeting, we partnered with the local chapter of the American Medical Student Association to bring in a representative from the Louisiana Department of Health and Hospitals, who led students in a discussion of health care policy and advocacy. For our third meeting, we joined forces with the Hematology/Oncology Interest Group to bring in Dr. Shibu Varughese, a Hematology Oncology fellow, who brought in one of his patients in order to expose students to one of internal medicine's subspecialties.
We kicked off the spring by inviting Dr. Angie Johnson, an ACP Council of Young Physicians member and an internal medicine attending physician from LSU's Internal Medicine Residency Program in Baton Rouge, to give a presentation to first- and second-year students on how to be an effective clinical student. At our most recent meeting, a physician-scientist from LSU's Division of Pulmonology introduced students to the fundamentals of clinical research and also advised students about research opportunities available at the school.
One new EHS venture is the creation of IMIG clinical skills labs, focused seminars on such topics as electrocardiography and chest radiograph interpretation intended for small groups of students. In collaboration with the Emergency Medicine Interest Group, our IMIG clinical skills coordinator is currently working to establish these new free clinical skills labs. Finally, our new ACP liaison actively promotes ACP membership and resources and has already collaborated with the ACP Council of Student Members to create several outstanding networking social events for local ACP members, as well as students attending ACP's Internal Medicine 2012 in New Orleans! Over the course of this year, we have found that our collaborative endeavors have resulted in divided work effort, decreased meeting expenses, increased meeting attendance, increased awareness of internal medicine and the ACP, and thus better overall events.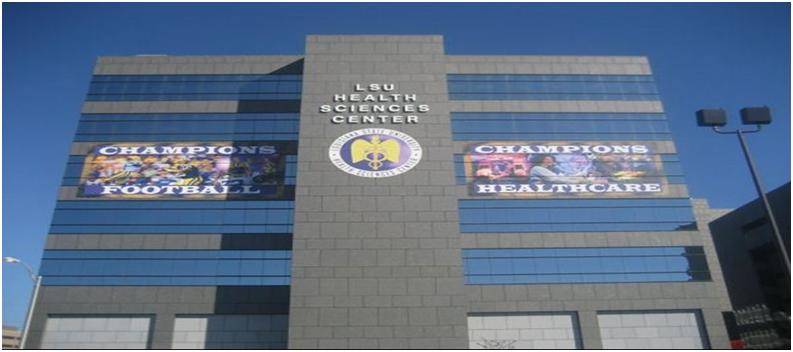 The LSU IMIG/EHS has had another outstanding year. The group has grown tremendously since its inception in 1999. As of January 2012, 54% of our medical school students (393 students) are members of the organization, which places LSU New Orleans IMIG/EHS as one of the largest organizations on campus.
Ryan Estaris, L2 Copresident
E-mail: restar@lsuhsc.edu

Catherine Simpson, L4 Copresident
E-mail: csimp1@lsushc.edu
Back to September 2012 Issue of IMpact