IMpact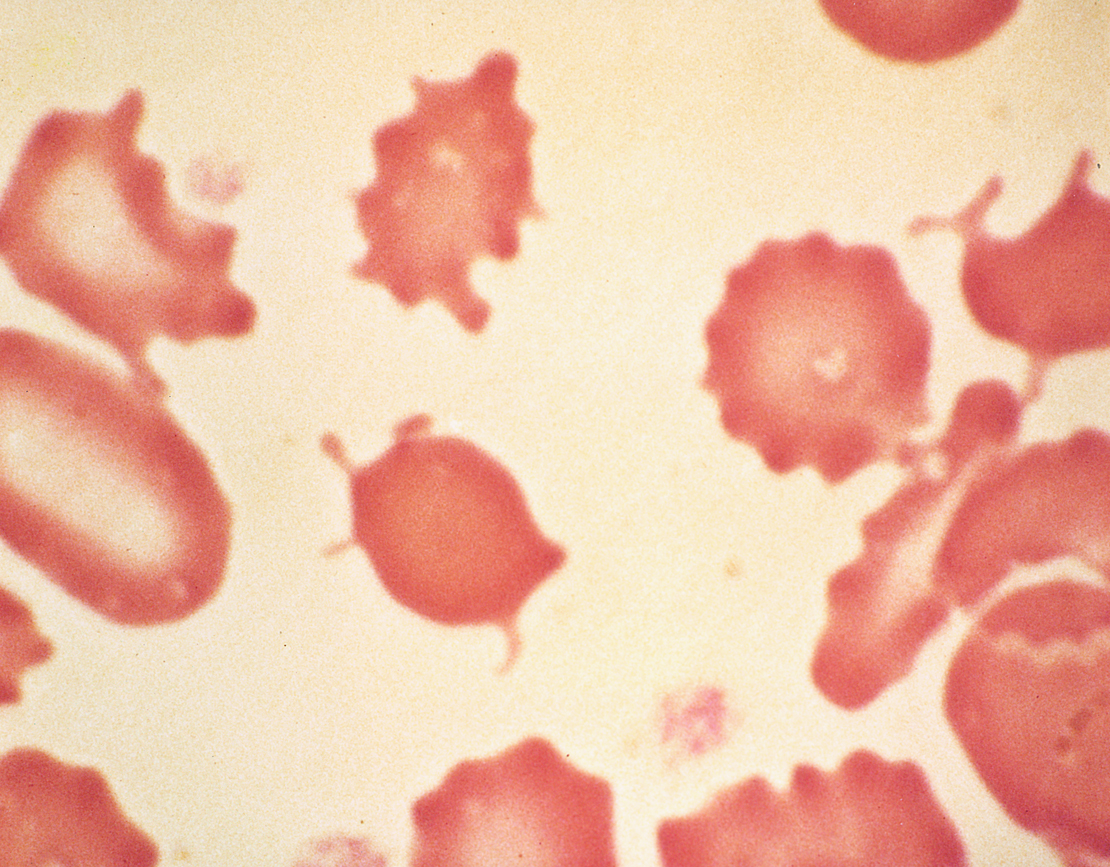 Which of the following is the most likely diagnosis?
A. Colon cancer
B. Hypertriglyceridemia
C. Liver disease
D. Type 2 diabetes mellitus

Answer A is incorrect. Try again.
Answer B is incorrect.. Try again.
Correct!
Correct Answer:
C. Liver disease
Educational Objective:
Diagnose acanthocytosis on a peripheral blood smear and recognize its association with severe liver disease.
Critique:
Acanthocytes are erythrocytes with a relatively small number of spicules of varying size that project from the cell surface at irregular intervals; the projections are nonuniform in distribution and size. They appear contracted and dense on stained peripheral blood smears. Patients with liver disease often have acanthocytes as well as other morphologic changes, such as echinocytes and target cells.
Answer D is incorrect. Try again.
Answer E is incorrect. Try again.
Back to October 2011 Issue of IMpact