Medical Student Perspectives: Global Health Opportunities in Internal Medicine: A Question-and-Answer Resource about Global Health for Medical Students, Residents, and Beyond
There are innumerable organizations that are willing to take medical students for clinical experience. Programs are offered for both preclinical and clinical students and can last from one week to two years. Most require you to pay your own expenses and sometimes a program fee...
More
My Kind of Medicine: Real Lives of Practicing Internists: Doctor Update: Nirav Shah, MD, MPH, FACP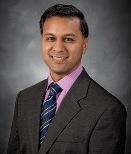 Dr. Shah was featured in our November Issue of IMpact, but since then has been chosen as Governor Andrew Cuomo's nominee to be the 15th New York State Commissioner of Health. His appointment requires state Senate confirmation, which is scheduled for January 24.
Congratulations for Dr. Shah! To learn more about his career path, check out the video version of My Kind of Medicine.
Watch Video
Internal Medicine Interest Group of the Month: University of Kansas School of Medicine
During the 2010 calendar year, the Internal Medicine Student Interest Group at the University of Kansas School of Medicine focused on educating first- and second-year medical students about the field of internal medicine. We held monthly lunch meetings that fed the minds and stomachs of interested medical students. For each meeting, a current fellow and a staff physician from an IM specialty would discuss why they choose their respective career path and how interested students can follow a similar path. They also talked about the details of the specialty including lifestyle, research, and day-to-day activities.
More
Winning Abstracts from the 2010 Medical Student Abstract Competition: An Aberrant Right Subclavian Artery And Duct Of Kommerell Aneurysm Complicated By Dissection
Chest pain is a common chief complaint with nearly six million visits to emergency departments each year. There are numerous causes of chest pain, with many having potentially deadly consequences. A duct of Kommerell aneurysm, a rare complication of an aberrant right subclavian artery (ARSA), is one that can be potentially fatal if not diagnosed promptly and accurately.
More
Subspecialty Careers: Clinical Cardiac Electrophysiology
Clinical Cardiac Electrophysiology is a branch of Cardiology that manages complex cardiac arrhythmias with the use of implantable pacemakers and cardioverter-defibrillators, and also applies other interventional techniques and treatments.
More
In the Clinic: Atrial fibrillation
Atrial fibrillation (AF) is the most common, clinically significant cardiac arrhythmia. It occurs when a diffuse and chaotic pattern of electrical activity in the atria suppresses or replaces the normal sinus mechanism, leading to deterioration of mechanical function
In the Clinic is a monthly feature in Annals of Internal Medicine that focuses on practical management of patients with common clinical conditions. It offers evidence-based answers to frequently asked questions about screening, prevention, diagnosis, therapy, and patient education and provides physicians with tools to improve the quality of care. Many internal medicine clerkship directors recommend this series of articles for students on the internal medicine ambulatory rotation.
Advocacy Update: ACP public comments on the FDA's proposed rule "Required Warnings for Cigarette Packages and Advertisements"
The American College of Physicians believes that the efficacy of the current mandated cigarette label warnings have diminished greatly and strongly supports the Food and Drug Administration's efforts to create and require display of fresh, noticeable, and effective cigarette graphic health warnings. While the College does not have a specific recommendation on the choices of proposed warning labels contained in the proposed rule and its accompanying material, the College respectfully recommends that the FDA... More
Internist Articles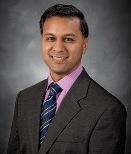 Miserable symptoms mark chronic sinusitis
Chronic sinusitis, an illness that can feel as symptomatically miserable as congestive heart failure or rheumatoid arthritis, is often misdiagnosed or underdiagnosed. But distinctive clues can lead internists to deliver the right treatment.
PCPs, hospitalists work at communication
Closer relationships between primary care physicians and hospitalists and resulting improvements in patient care are achievable with relatively little effort.
When you look, but don't see the diagnosis
Gradual yet significant change in a woman's appearance, first noticed by a daughter she hadn't seen for a year, leads to the diagnosis of a common yet frequently missed ailment. Why hadn't those who'd seen the woman daily noticed anything? Intuitive vs. deliberative thought processes made all the difference.
Hospitalist Articles
Dealing with addiction
Routine screening and treatment coordination for substance abuse are relatively rare.
Helping patients help themselves
Research indicates that few eligible patients participate in a cardiac rehab program after hospital discharge.
Test yourself: Alcohol abuse
These cases and commentary, which address alcohol abuse, are excerpted from ACP's Medical Knowledge Self-Assessment Program (MKSAP15).
Ask the Program Director
IMpact is developing a new feature that will focus on providing medical students practical advice to help them navigate the process of obtaining a residency position in internal medicine. Issues to be covered include CV development, writing a personal statement, the Match process, residency program interviews, and more. At this time, we are collecting questions and issues that medical students would like addressed by program directors, program coordinators, clerkship directors and chief residents. We will then recruit volunteers to answer those questions in a series of monthly columns that will be included in upcoming newsletter editions.
Virtual DxSM - Interpretive Challenges from ACP
We are pleased to announce our newest form of self assessment education, Virtual Dx SM- Interpretive Challenges from ACP. Virtual DxSM is an online-only program that uses images and studies to challenge your diagnostic ability in a way that no textbook can.