Medical Student Perspectives: WE are Patients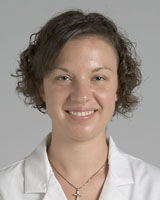 Since first-year anatomy class, I found myself adopting a coping mechanism of distancing myself from my patients and my emotions. As my education progressed, I developed a false belief that my medical training would provide me with personal immunity from being the victim of disease or injury. Patients were "them", and I could never be one. Despite these internal beliefs, I was constantly praised for my compassionate communication skills. While rotating through the Intensive Care Units (ICU), I enjoyed piecing together the complexity of the multitude of the clinical complications of the patients I saw, psychologically separating the person from the disease.
More
My Kind of Medicine: Real Lives of Practicing Internists: Russell Cowles III, MD, FACP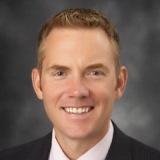 Growing up, Dr. Russell Cowles, III was first exposed to medicine by his mother who is a nurse. Since he has always considered himself a "goal-driven guy" and has always been interested in science, medicine seemed to be a natural fit. While pursuing a master's degree in nutritional biochemistry, he was faced with a decision to either continue on toward a doctorial degree or to attend medical school. He realized that medicine was what he really wanted do and that it would allow him to continue to pursue his interest in science while helping people.
More
Internal Medicine Interest Group of the Month: Perelman School of Medicine at the University of Pennsylvania
The Perelman School of Medicine's William Pepper Medical Society has been promoting the field of internal medicine since 1886. Our IMIG club is named after Dr. William Pepper, Jr., MD, who founded our nation's first teaching hospital, the Hospital of the University of Pennsylvania, in 1874. He was a leader and innovator in medical education and institutional administration, and served as the Provost of the University of Pennsylvania from 1881-1894.
More
Ask the Program Director: Fourth Year Courses

Does it make any difference what kinds of courses one takes during 4th year? For instance, besides a sub-internship and a medicine critical care rotation, do residency programs like to see other medicine (general or subspecialty) rotations, or can one feel free to experience a variety of specialties for which this may be their last chance for an in-depth exposure (e.g. anesthesia, dermatology, psychiatry, etc.)?
See what Program Directors have to say!
Advocacy Update: 2012 ACP Health Policy Interns Selected
Athanasios Manole, a second year medical student at University of New Mexico and Tiffany Groover, MD a second year primary care/internal medicine resident at Boston Medical Center have been selected as the 2012 ACP Health Policy Interns. They will work in ACP's Washington office for four weeks in May learning about the College's advocacy work and preparing a briefing for student and Associate members at the 2012 Leadership Day.
More
Winning Abstracts from the 2011 Medical Student Abstract Competition: Neutrophil-Attracting Chemokines May Contribute to the Formation of a Pre-Metastatic Niche
The majority of cancer mortalities are a direct result of metastases or their complications. It is thus important to understand the factors that regulate the development and growth of malignant cells at metastatic sites. The term "pre-metastatic niche" has been used to define a particular microenvironment suitable for tumor cell attachment and growth to which primary tumor cells metastasize.
More
Subspecialty Careers: Sleep Medicine
Physicians who specialize in Sleep Medicine are trained to detect, treat, and prevent sleep disorders, such as obstructive sleep apnea, snoring, insomnia, sleep walking, and jet lag.
More
In the Clinic: Insomnia

People with insomnia have trouble falling or staying asleep, and the result is poor-quality sleep of insufficient duration. Insomnia is common, affecting 1 in 3 adults intermittently and 1 in 10 adults chronically, and can seriously affect wellbeing. It typically causes excessive daytime sleepiness, irritability, and lack of energy. Long-term insomnia may lead to depression, inattention, learning and memory problems, and job or school underperformance. Given these substantial health consequences and the prevalence of insomnia, clinicians should be skilled in managing it.
In the Clinic is a monthly feature in Annals of Internal Medicine that focuses on practical management of patients with common clinical conditions. It offers evidence-based answers to frequently asked questions about screening, prevention, diagnosis, therapy, and patient education and provides physicians with tools to improve the quality of care. Many internal medicine clerkship directors recommend this series of articles for students on the internal medicine ambulatory rotation.
Virtual Dx - Interpretive Challenges from ACP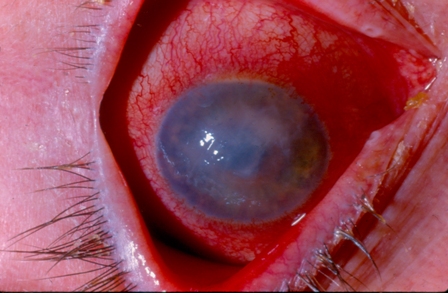 What is the most likely diagnosis for this painful ocular condition with an acute onset in a contact lens wearer?
Answer