Medical Student Perspectives: Global Brought Local Health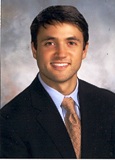 The father wore cowboy boots, faded jeans, and a navy polo shirt; a trinket attached to a leather bracelet dangled from his wrist. The mother, in gray sweatpants and a black t-shirt, had long dark hair that matched her darker complexion. With them were their four daughters. Walking into the clinic room, I found the three older daughters laughing, shouting, and jumping around two chairs and the exam table as their father pleaded with them to calm down. Their three-month-old sister, my patient that morning, was cradled in her mother's arms. What made this family different from all the other patients I had seen that week was that they were speaking Spanish and had emigrated from Guatemala.
More
My Kind of Medicine: Real Lives of Practicing Internists: Erin Roe, MD, MBA, FACP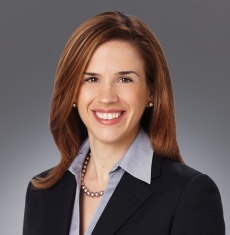 Growing up, Dr. Erin Roe was always interested in health, wellness and science. She enjoyed talking with people about their medical concerns and offering advice. She was a high school student during the first attempts at national healthcare reform under President Clinton ("Hillary Care"), and observing the failed attempt left her convinced that physicians would need more advanced training to navigate the changing financial and political pressures facing modern healthcare. Dr. Roe, whose maiden name is Dunnigan, chose the University of Notre Dame for its strong pre-medical education program and its emphasis on developing the whole person. In addition to her science coursework, she enjoyed studying music and vocal performance and used her elective time to take business courses in accounting and finance. A unique opportunity allowed her to stay for a fifth year and complete a Masters in Business Administration, certainly an atypical career path to medical school in the 1990s in the midst of the "dot.com" bubble when many classmates were headed for Wall Street.
More
Internal Medicine Interest Group of the Month: Drexel University College of Medicine
With one of the largest enrollments in the nation, Drexel University College of Medicine proudly graduates more than 250 students each year, including as many as 66 students who matched in internal medicine in 2011. The school's Internal Medicine Interest Group consistently boasts high student participation, which we hope contributes to students' early and continued interest in pursuing a career in internal medicine.
More
Ask the Program Director: Submit your questions!

Ask the Program Director is a feature that focuses on providing medical students practical advice to help you navigate the process of obtaining a residency position in internal medicine. Issues covered include things like CV development, writing a personal statement, the Match process, residency program interviews, and more. Do you have a question for program directors?
Submit a question
Advocacy Update: From the Capitol to the Clinic: Taking Lessons from Leadership Day Back Home
I expected ACP Leadership Day to be inspiring, empowering, and a way for me to share my thoughts on health reform with our lawmakers. However, the meeting with my Congressman this past June exceeded all of my expectations. Not only was I able to advocate for patients and physicians, but I also discovered an incredible opportunity in my hometown of Bensalem, Pennsylvania.
More
Winning Abstracts from the 2012 Medical Student Abstract Competition: Serious Sequela of Polypharmacy: A Case of Serotonin Syndrome
Serotonin syndrome is a potentially life-threatening disorder resulting from an excess of serotonergic agonism with manifestations from mild to death. Often there is a clinical triad of cognitive or mental status changes, autonomic hyperactivity, and somatic effects such as neuromuscular abnormalities. There is no laboratory test for serotonin syndrome. Diagnosis is by symptom observation and thorough physical exam and history. Treatment is aimed at withdrawal of the offending agent(s) and supportive care until symptom resolution is achieved, without which serotonin syndrome is fatal.
More
Subspecialty Careers: Hematology
From the Greek word haima, meaning blood. The discipline of hematology relates to the care of patients with disorders of the blood, bone marrow, and lymphatic systems, including the anemias, hematological malignancies and other clonal processes, and congenital and acquired disorders of hemostasis, coagulation, and thrombosis.
More
In the Clinic: Sickle Cell Disease

In African Americans, the incidence of sickle cell anemia at birth is estimated to be approximately 1 in 600, and the incidence of all genotypes of sickle cell disease approaches 1 in 300. These estimates are influenced by increasing immigration from the Caribbean region, Central and South America, the Middle East, Africa, and India. Given the distribution of the HbS gene in the world's population, determining which individuals are at risk for sickle cell disease is difficult. Whereas the HbS gene is most prevalent in persons of African, Arabian, and Asian-Indian ancestry, genetic admixture ensures its presence in most ethnic groups, albeit at a far lower prevalence.
In the Clinic is a monthly feature in Annals of Internal Medicine that focuses on practical management of patients with common clinical conditions. It offers evidence-based answers to frequently asked questions about screening, prevention, diagnosis, therapy, and patient education and provides physicians with tools to improve the quality of care. Many internal medicine clerkship directors recommend this series of articles for students on the internal medicine ambulatory rotation.

What's the diagnosis?
Loading...
Highlights from ACP Internist® & ACP Hospitalist®