My Kind of Medicine: Real Lives of Practicing Internists: Sherry A. Guardiano DO, FACP, FACR
Dr. Sherry Guardiano jokes that the gift of a Fisher Price doctor play set from her parents determined her fate to become a physician at the age of eight. "My parents gave me a doctor kit, and my sister a tool set, and she later became an engineer. It is a running joke in the family that those two play sets sealed our professional fates."
For as long as she can remember, Dr. Guardiano has always wanted to be a physician and laughs that the show MASH was among her favorites growing up. "I was fascinated by medicine and the complexity involved with the profession. I loved how medicine revolved around trying to make people better."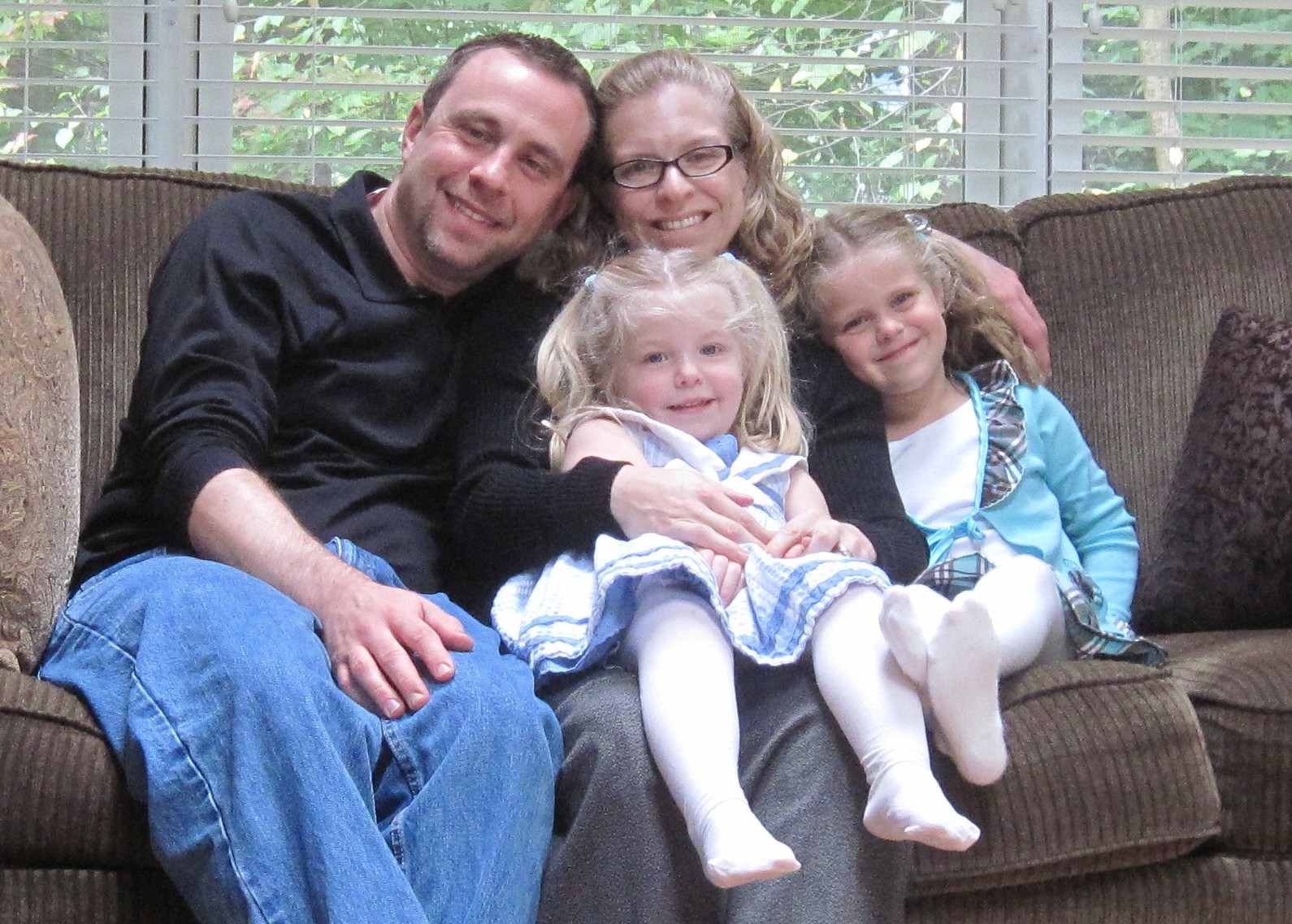 ---
Dr. Guardiano with her husband, and their two young daughters.
---
Growing up in northern Maine in the small town of Wallagrass, located on the Canadian border, there were few internists and only a handful of family medicine physicians who provided the majority of healthcare for the town residents from infancy until adulthood. If Wallagrass residents needed additional healthcare, they had to travel to another larger city such as Caribou or Presque Isle which had greater access to physicians and resources.
Dr. Guardiano enjoyed growing up in Maine and attended Bates College in Lewiston, Maine. Since she always knew that she wanted to go into medicine, she decided to study English in college rather than science because she believed in the importance in being able to communicate in the medical field. "Receiving my Bachelor of Science in English has served me well. I believe it allows me to communicate better with my patients."
She received her Doctor of Osteopathic Medicine degree from The University of New England College of Osteopathic Medicine in Biddeford, Maine and says "I believe my training in osteopathy was essential to what I do now as a rheumatologist." Dr. Guardiano praises the merits of attending an osteopathic medical school and believes that her education well prepared her for residency. "The biggest thing that set me ahead of others when I entered my residency was that I already knew how to interact with patients from my osteopathic training in medical school. During residency when other residents walked in, it was their first time interacting with patients on their own and I felt fortunate enough to have gotten so much hands-on experience with patients early on in medical school."
Dr. Guardiano decided to go into internal medicine during her third-year of medical school. "When I began my internal medicine rotation, something just clicked and I knew that this was the field that I wanted to be in. I loved the detail involved in internal medicine. I loved delving into the patient's medical history and the research and problem solving involved in determining a diagnosis."
During her family medicine rotation with an internist at Central Maine Medical Center, in Lewiston, Maine, she recalls an internist questioning the group of medical students and residents about the new blood pressure and diabetes regulations that had recently been released. Dr. Guardiano had already read the information on the regulations cover to cover and immediately volunteered the correct answer. The attending internist smiled at her and said: "Yes, I can tell that you are going to be an internist."
She completed her internal medicine residency at Eastern Virginia Medical School in Norfolk, Virginia. While there, she received the honor of Intern of the Year, as well as the Outstanding Graduating Internal Medicine Resident, and then became Chief Resident. She originally decided she wanted to be a pulmonologist because she enjoyed the high intensity of working in critical care. Her priorities changed when her mother's breast cancer became terminal at the beginning of Dr. Guardiano's fourth year of medical school, after having been diagnosed during her first year of medical school. "Coping with my mother's illness was challenging throughout medical school and she passed away during my internship year. This made me re-examine my priorities and focus on my family."
In October of her third year of residency, she did a rheumatology rotation and worked with a female rheumatologist. The physician had a schedule that seemed ideal to Dr. Guardiano. "She worked four days a week and was still able to make it to all of her kids' soccer games and ballet practices and she was married to a cardiologist." During her rotation in rheumatology, Dr. Guardiano realized she was drawn to the intricacy and complexity of diagnosing patients that the field of rheumatology had to offer. "I loved rheumatology because of the relationships you form with your patients. As a rheumatologist, you can have patients that you treat for the next 20 years. It is a nice balance of complex, sick patients and patients whose disease has been stabilized."
Dr. Guardiano met her husband during medical school and they married in October of their fourth year of medical school. When her husband was accepted into dermatology residency at National Naval Medical Center in Bethesda, Maryland, she knew that she needed to find a fellowship in the Washington, D.C. area. She was offered a two-year fellowship program in the Division of Rheumatology at George Washington University School of Medicine, and gladly accepted.
After her fellowship, Dr. Guardiano served in the United States Navy and while on active duty was employed as a Staff Rheumatologist and Internist at the National Naval Medical Center in Bethesda, Maryland. Although she is no longer on active duty, Dr. Guardiano is part of the Inactive Ready Reserve of the United States Navy.
Currently, Dr. Guardiano works as a Staff Rheumatologist at the Cheshire Medical Center Dartmouth-Hitchcock Keene located in Keene, New Hampshire. The community clinic is a multispecialty clinic that is part of the Dartmouth-Hitchock Medical Center. The clinic is attached to the Cheshire Medical Center and has 100 providers in the practice. Dr. Guardiano loves the close-knit community of the clinic and believes the most rewarding part of her job is interacting with her patients and the relationships that she builds with them.
She balances her career with raising her two daughters ages four and seven. "I believe my path as a rheumatologist has allowed me to have it all. I love my job and I have the time that I want with my kids." When she is not spending time with her family, Dr. Guardiano enjoys running, skiing and reading.
Back to August 2011 Issue of IMpact