IM-ITE®
The ACP Internal Medicine In-Training Examination® is a web-based self-assessment exam for residents to assess their progress.
The 2022 IM-ITE has ended.
Preliminary score reports will be made available to program directors on September 14, 2022. Complete score reports will be made available to program directors on October 17, 2022.

Dates for the 2023 IM-ITE: Thursday, August 17, 2023 – Wednesday, September 6, 2023 (excluding labor day: Monday, September 4, 2023).
Registration is scheduled to begin early May 2023. More information about the 2023 IM-ITE will be posted here in January 2023.
For more details about the IM-ITE, please read the important information below, including FAQs:
Helpful presentation about the IM-ITE
2022 IM-ITE Information Sheet
Instructions on Using Third-Party Conferencing Applications for Remote Proctoring
Examinee Instructions (with Web Conferencing)
The 2022 Final Performance Reports are available to download from the MYNBME Portal.
New to the IM-ITE? Learn about the registration process.
Important dates for the 2023 IM-ITE:
Registration: scheduled to begin early May 2023.
Test Administration Window: All programs are welcome to test one day or each day during the entire testing window*, Thursday, August 17, 2023 – Wednesday, September 6, 2023 (excluding labor day: Monday, September 4, 2023).
*Although the registration process requires programs to identify a specific date or dates of testing, once registered, programs can schedule their residents to sit for the exam during any day of the test administration window, regardless of the date or dates identified during registration.
* Programs will have the option for in-person testing or remote proctoring and testing or a combination of both, using third-party software.
About the Exam
The IM-ITE® is developed by a committee of 11 expert physician-authors and is used by residents, program directors, and physicians alike. It is modeled after the American Board of Internal Medicine's certification exam. The exam is administered annually at each training site during a prescribed period. The 2023 exam will be administered from Thursday, August 17, 2023 – Wednesday, September 6, 2023 (excluding labor day: Monday, September 4, 2023).
The exam is designed to:
Give residents an opportunity for self-assessment
Give program directors the opportunity to evaluate their programs
Identify areas in which residents need extra assistance
2022 Testing Window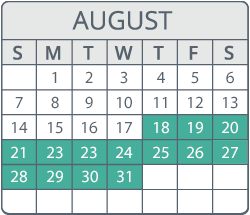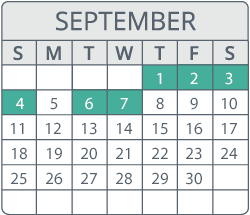 For Examinees
The goal of the IM-ITE® is to gauge progress in training. For the most accurate assessment, you are advised not to study.
Before the Exam
You are advised not to study for this exam.
Special accommodations for those who need them can be made ahead of time. Be sure to alert your program director of any special needs as soon as possible.
A few weeks prior to the testing window, you will be able to take the online practice exam to familiarize yourself with the online testing process.
Exam Day
The total testing time will be 9 hours.
There will be 7 hours devoted to the exam itself, plus several 10 minute breaks and a lunch hour.
The exam will have roughly 300 questions.
There is no penalty for guessing an answer, and the exam cannot be failed. Only questions answered correctly are counted toward your score.
The exam will cover a number of subspecialties, including General Internal Medicine.
After the Exam
Results will be made available online roughly 4 to 6 weeks after the exam window.
Programs will receive a report that shows the percent of questions correct for each examinee as well as each examinee's percentile rank.
Report will also include a list of educational objectives of questions answered incorrectly.
For Program Directors and Chief Proctors
Now Web Based
The IM-ITE will be administered online, offering examinees these great benefits:
Quicker access to score reports (4 to 6 weeks post-administration) with shorter turnaround of scores expected in the future
Examinees gain experience with computer-based testing format in anticipation of ABIM Certification Examination
Flexibility in configuring testing rooms because the exam can be administered on both institutional computers or residents' personal laptops
Optional scheduled breaks for examinees, allowing them to control the pace at which they complete the exam
Ability for examinees to mark questions for review during a testing session
Additional security measures possible through Chief Proctor's computer monitoring of examinees' progress and scrambling of individual exam questions (no two examinees will see the same questions at the same time)
Elimination of inconvenient and time-consuming manual processes for Chief Proctors, such as post-examination reporting and packaging of exams and related materials
Technical Requirements
ACTION REQUIRED: Web-based Testing:
Changes to System Requirements Effective Feb. 1, 2021
To optimize the quality of the testing experience, the following Operating Systems (OS) for web-based examinations will no longer be supported starting Feb. 1, 2021:
Mac OS X v10.11
Mac OS X v10.12
Mac OS X v10.13
Windows 7
Windows 8
Operating System incompatibility may prevent your proctors and examinees from having the optimal experience on test day. To avoid any issues on test day, please review the required actions below and make any needed upgrades to your operating system(s) before Feb. 1, 2021.
Your required actions:
Take steps at your institution to comply with the following minimum requirements and make the necessary upgrades.
Communicate the minimum supported web browser and operating system requirements to technical staff and examinees as soon as possible.
Windows OS and Web Browser

Minimum Requirements

Mac OS and Web Browser

Minimum Requirements

Operating System

Web Browsers

Operating System

Web Browsers

Windows 10

Internet Explorer 11

Edge1

Chrome1

Firefox1

TLS 1.2 or higher

Mac OS X v 10.14

Safari 9 or higher

Chrome1

Firefox1

TLS 1.2 or higher

1Edge, Chrome and Firefox support is limited to the current version plus one previous version due to forced automatic updates.
All minimum browser and operating system requirements must be met on Windows and Mac computers to ensure quality supported by compliance with NBME's web-based testing standards. NBME does not support the use of other browsers and operating systems. Other browsers and operating systems have not been tested for their compatibility, and some features may not work as expected. NBME is not responsible for any system issues that are related to the use of unsupported browsers or operating systems.
Delay or failure to act on the information provided in this notice may impact your ability to administer or take web-based examinations starting on Feb. 1, 2021.
Please note with Microsoft's de-support of Internet Explorer in 2021, we will be migrating to a new Windows Secure Browser by Q2 2021. You will receive a separate communication about the new Secure Browser upgrade a few months in advance. At that time, IE 11 will be dropped as a minimum requirement.
If you have questions or concerns, please contact nbmewebtest@nbme.org.
Responsibilities of the Program Director
Fill out and return form in April to indicate interest in exam
Secure testing rooms as soon as testing dates and approximate number of examinees are known
Select Chief Proctors before registration opens in May, providing them with information about their responsibilities
Responsibilities of Chief Proctors - Before Test Day
Secure computer lab/testing room
Designate a Chief Proctor computer workstation in the lab or room
Arrange for IT staff at the test site to assist with any hardware/software problems before and during the exam
Assure system requirements are met on each examinee workstation and on Chief Proctor workstation
Select Assistant Proctors (one for every 20 to 25 examinees)
Assure appropriate number of Assistant Proctors and workstations for the number of examinees testing each day
Assure standard testing room arrangements
Review Chief Proctor's Manual and Chief Proctor Video Tutorial
Ensure the Workstation Certification utility is run on each fixed workstation and institution laptop
Practice monitoring a sample exam on the Chief Proctor Resource site using the user name and password provided
Responsibilities of Chief Proctors - On Test Day
Prepare examinee workstations and boot up workstation
Log into the Chief Proctor Resource site with username and password and enter test session information
Admit examinees to the testing room; distribute Examinee Instruction Sheets, which includes examinee login info
Provide examinees with Examinee Startup Code for launching the exam (code is generated from the Chief Proctor's workstation)
Monitor the testing session on the Chief Proctor workstation and report any incidents on the Test Administration Report
End the exam session and complete the Test Administration Report
Scoring and Results
Scoring
Independent scoring is conducted to identify flawed questions, which are not included in the final score; this process is known as key validation. A final score is determined by the total number of questions that are answered correctly. There is no penalty for guessing. Answering all questions, even when there is doubt about the correct answers, maximizes the likelihood that the score reflects the breadth of the examinee's knowledge of the field.
A score is reported as a percentage of total questions answered correctly. Because the examination is an educational exercise, no specified level of performance is considered a passing level, and no one can fail the examination.
Results
A link to online score reports will be made available approximately 4 to 5 weeks following the end of the exam window. The program director accesses a score report Web site and distributes the score reports to the examinees. The American College of Physicians and the Alliance for Academic Internal Medicine consider the results to be confidential and do not release them to any agency, organization, or person other than the program director.
Each examinee receives a report that shows:
The individual's total percent correct score and percentile rank
Percent score and percentile rank for each of the 11 major content areas tested
A list of educational objectives of questions answered incorrectly
A norm table and guidelines for interpreting the data for use in comparing his or her score with the scores of different resident groups
A listing of the educational objective for every test question
The program director receives:
A score report and list of questions missed for each resident
An overall performance report
Mean percent correct scores and percentile ranks for each of the 11 major content areas tested
Examinee and program performance graphs
The norm table with guidelines for interpreting data
The educational objective for every test question
Registration
The Process
The registration process begins when ACP sends out a Program Information Form in April. This form will allow you, as a program director, to indicate your interest in the exam. It will ask for contact information so you can be granted access to the IM-ITE Registration Site in May. If your Program hasn't participated in the IM-ITE before, sign up to receive a Program Information Form: email IM-ITE@acponline.org or call 215-351-2568 or 215-351-2553 (M-F, 9am-5pm ET) by April 1.
In May, programs who previously participated in the exam will be able to update their existing roster of residents with additions and deletions. Newly participating programs will be able to type in the names of their participating residents into the registration site. Payment will be due at that time. You will also be asked to provide your chosen Chief Proctors' contact information.
In early August, ACP will mail out Chief Proctors' login information as well as a link to the Chief Proctor's Manual.
Still Have Questions?
For general information about the IM-ITE, call 215-351-2553 or 215-351-2568.
You can also send us an email at IM-ITE@acponline.org.