Dr. Helen Taussig, MACP – Our First Female Master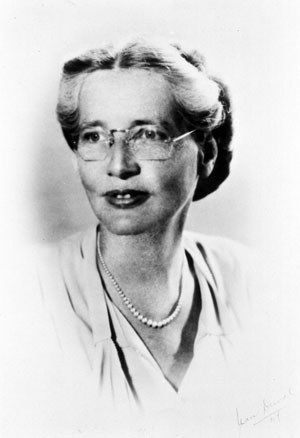 Helen Brooke Taussig, the youngest of four children, was born in Cambridge, Massachusetts on May 24, 1898 to Frank W. Taussig and Edith Thomas Guild. Her father was an economist at Harvard University, and her mother was one of the first students at Radcliffe College. When Dr. Taussig was 11 years old, her mother died from tuberculosis. Helen also contracted the disease and was ill for several years. She struggled with severe dyslexia through her early school years. She graduated from Cambridge School for Girls in 1917, and then studied for two years at Radcliffe before earning a bachelor's degree from the University of California, Berkeley in 1921.
Dr. Taussig later studied histology, bacteriology, and anatomy at both Harvard Medical School and Boston University, though neither school allowed her to earn a degree. She faced severe discrimination in her histology class and was forbidden to speak to her male classmates. As an anatomy student at Boston University in 1925, she published her first scientific paper and was accepted to Johns Hopkins University School of Medicine. She completed her MD degree in 1927 and remained at Johns Hopkins for one year as a cardiology fellow plus two additional years as a pediatrics intern. While at Hopkins, she received two Archibald Fellowships, spanning 1927-1930. Taussig began her career as head of a rheumatic fever department. She then was hired by the pediatric department of Johns Hopkins, the Harriet Lane Home, where she served as its chief from 1930 until 1963.
Development of Blalock-Taussig-Thomas Shunt
Dr. Taussig did extensive work on anoxemia, also called "blue baby syndrome," and discovered its cause was a partial blockage of the pulmonary artery either alone or combined with a hole between the ventricles of the infant's heart. She worked with surgeons Alfred Blalock and Vivien Thomas to develop a procedure to correct the defect, resulting in what is now known as the Blalock-Taussig-Thomas shunt. They first performed the corrective surgery on dogs but by 1946 began to perform the operation on human babies. That year, she became an associate professor at the Johns Hopkins School of Medicine; she was promoted to full professor in 1959. In 1947, Taussig published her magnum opus, Congenital Malformations of the Heart, considered to be the naissance of pediatric cardiology as an independent field.
Advocated the Banning of Thalidomide
Dr. Taussig became deaf in the later part of her career. She learned to use lip-reading techniques and hearing aids to speak with her patients, and her fingers rather than a stethoscope to feel the rhythm of their heartbeats and to lip read. She formally retired from Johns Hopkins in 1963, but continued to teach, give lectures, and lobby for various causes. In addition, she kept writing scientific papers (of the 129 total that Taussig wrote, 41 were after her retirement). She advocated for the use of animals in medical research and for legalized abortion, as well as the benefits of palliative care and hospice. Dr. Taussig also learned of the damaging effects of the drug thalidomide on newborns and in 1967, testified before Congress on this matter after a trip to Germany where she worked with infants suffering from phocomelia (severe limb deformities). As a result of her efforts, thalidomide was banned in the United States and Europe.
Elected a Master
In 1947, Dr. Taussig was honored by France as Chevalier (knight) of the Legion d'Honneur, and Italy honored her in 1954 with the Feltrinelli Award. She was elected a Fellow of the American Academy of Arts and Sciences in 1957. She was awarded the Presidential Medal of Freedom by President Lyndon Johnson in 1964, and the following year became the first female president of the American Heart Association. The American Pediatric Society honored her with the Howland Award in 1971, and in 1972, Dr. Helen Taussig became the first woman to be elected Master in the American College of Physicians. In 1977, Dr. Taussig moved to a retirement community in Kennett Square, Pennsylvania. Ever active, she pioneered the use of x-rays and fluoroscopy simultaneously to examine changes in a baby's heart and lungs in a less invasive manner.
At the time of her death, she was working on research involving the genetic basis for certain congenital heart defects with avian hearts. On May 20, 1986, four days short of her 88th birthday, Taussig was driving a group of friends to vote in a local election when her car collided with another vehicle at an intersection, killing her instantly. The Johns Hopkins Hospital named the Helen B. Taussig Congenital Heart Disease Center in her honor, and in 2005 the Johns Hopkins School of Medicine named one of its four colleges in her honor. The development of the Blalock-Taussig-Thomas shunt is examined in the 2004 HBO movie, Something the Lord Made. In it Dr. Taussig was portrayed by the actress Mary Stuart Masterson.
Dr. Hugh R. Butt, MACP - Developed Vitamin K Treatment for Hemorrhaging Patients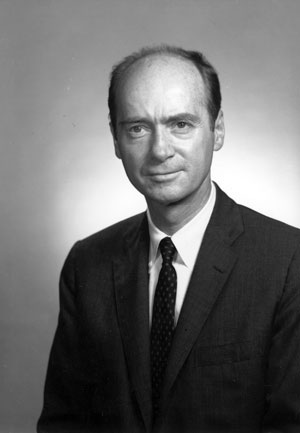 Hugh Roland Butt was born January 8, 1910, in Belhaven, North Carolina. Raised in Virginia, he attended Virginia Polytechnic Institute and received his medical degree from the University of Virginia, Charlottesville, in 1933. Dr. Butt interned at St. Luke's Hospital in Bethlehem, Pennsylvania, and was a Fellow in Medicine at the Mayo Foundation from 1934 to 1937. In 1937, he received a Master of Science in Medicine from the University of Minnesota. In 1938 he was appointed to the Staff of the Mayo Clinic and was the last assistant to work directly with Dr. William Mayo, who with his brother, Charles Mayo, founded the Mayo Clinic. Dr. Butt spent the next fifty years contributing to all of the elements of the Mayo mission as an educator, researcher, practitioner, and the first Chair of the Division of Gastroenterology and Hepatology. In 1939, he married Mary Dempwolf in York, Pennsylvania and they had four children.
As a resident at Mayo in the 1930s, Dr. Butt learned that another researcher, the nutritionist, Henrik Dam, had observed that a deficiency of Vitamin K in laboratory chickens frequently led to the birds' bleeding internally. Dr. Butt theorized that jaundiced patients, who are prone to internal hemorrhages, might also have a problem absorbing the vitamin, a condition that could be corrected. He published his discovery that Vitamin K stopped bleeding in patients with jaundice, in 1938, which changed the practice of hepatology at that time. Three years later, Dr. Butt became interested in the anticoagulation properties of dicumarol and conducted the first human trials using this substance. His pioneering efforts in research earned him the American Gastroenterological Association's Julius Friedenwald Medal of Honor. Because of his stature and creativity, Dr. Butt became one of the driving forces for creating the Ludwig Institute for Cancer Research, heading a $500 million endowment.
Advocated for the Creation of MKSAP
Dr. Butt joined the American College of Physicians as a Fellow in 1940, serving as a Governor for Minnesota from 1959 to 1965, and as a Regent from 1965 to 1972. He was Chairman of the Committee on Educational Activities from 1965 to 1970. He suggested that the major concern of most members was a lack of "guidance" over what a "practicing physician" should study. Dr. Butt called for ACP to establish a system of self-testing, to enable doctors to refresh their knowledge in private and without having to reveal their test results. After a series of further discussions and continued research, the College began work on its first Medical Knowledge Self-Assessment Program (MKSAP) in late 1966.
Dr. Butt selected "subspecialty chairmen" in nine medical fields: neurology, cardiovascular disease, gastroenterology, pulmonary disease, hematology, rheumatology, endocrinology and metabolism, renal disease, infectious disease and immunology. Each subspecialty chairman then selected a subcommittee of five with at least one general internal medicine physician per group to emphasize "clinical practice." Dr. Butt described the responses from practitioners as demonstrating that internal medicine physicians were "conscientious" about continuing education and would "engage in self-appraisal without coercion." As a result of continuing interest in the program, the Board of Regents voted to repeat and revise MKSAP every three years.
Dr. Butt was president of the American College of Physicians in 1971 and 1972. He retired from the Mayo Clinic in the 1980s and devoted more time to his long-term interest in art. He was a self-taught metal sculpturer and used farm implements, old tools, wire and other metals to create whimsical figures. His sculptures were featured in three solo exhibitions at the Rochester Art Center in Rochester, Minnesota, most recently in 2006, and in two invitational exhibits there. His work was also exhibited in galleries in New York, Texas, Wisconsin and in Minneapolis. Hugh Roland Butt died on August 16, 2008, in Rochester, Minnesota, at the age of 98. He was survived by three children, seven grandchildren, and 12 great grandchildren.
Dr. Walter Lester Henry, MACP – Our First African-American Regent and Master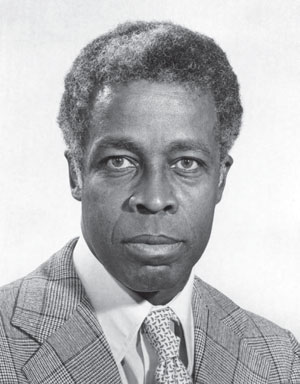 The American College of Physician's first African-American Regent was Dr. Walter Lester Henry, Jr., a distinguished endocrinologist and professor of medicine. One of eleven children and known to his family and friends as Lester, he was born to Vera and Walter Lester Henry, Sr. in Philadelphia on November 19, 1915. Dr. Henry graduated from Temple University in 1936 and received his medical degree from Howard University in 1941, finishing first in his class. He then completed an internship at the Freedmen's Hospital/Howard University Hospital in Washington, D.C. before joining the United States Army. During World War II, Dr. Henry served in Italy as part of the Army Medical Corps, eventually becoming executive officer of a medical battalion. For his distinguished service, Dr. Henry was awarded two Bronze Star Medals and the Oakleaf Cluster. After his military service, Lester Henry completed his residency in internal medicine at Freedmen's Hospital/Howard University Hospital and then completed an endocrinology fellowship in at Michael Reese Hospital in Chicago.
In 1953, Dr. Henry joined the faculty at Howard University, becoming a full professor 10 years later. He served as chair of the department of medicine until 1973, when he became John B. Johnson Professor of Medicine at Howard University College of Medicine. During his historic career at Howard University until his retirement in 1990, Lester Henry held multiple distinguished positions, serving as a vice dean of the college, chief of the Endocrine Section of the Department of Medicine, member of the board of trustees and chief of medicine at Freedmen's Hospital/Howard University Hospital.
Contributions to the Study and Treatment of Diabetes
Board certified in Endocrinology Diabetes, and Metabolism by the American Board of Internal Medicine (ABIM), Dr. Henry is renowned for his contributions to the study and treatment of diabetes, and particularly its affect on the African-American community. Dr. Henry's pioneering work examined why the African-American community has a proportionally higher diabetic risk level than other groups. Under Dr. Henry's tutelage, Howard University Hospital trained more black endocrinologists than any other single medical program in the United States.
Dr. Henry was the first African-American member of the ABIM as well as the American College of Physicians' first African-American Regent from 1974-1980. From 1978-1980 he chaired the College's Constitution and Bylaws Committee, and in 1987 he became ACP's first African-American Master. Dr. Henry co-authored the book "Black Health Library Guide to Diabetes: Vital Health Information for African Americans" which served as a popular guide for explaining everything African-American readers would need to know about preventing and controlling diabetes. In 1994, he was awarded the District of Columbia Chapter's John F. Maher Memorial Laureate Award and in 1997, he received ACP's Distinguished Teacher Award. In 2008, ACP honored Dr. Henry's contribution to medicine and the College through the creation of W. Lester Henry Award for Diversity and Access to Care. Each year the award is given to an ACP member with outstanding accomplishments in advancing diversity in clinical medicine or research, and/or access to care in relation to diverse populations. Dr. Walter Lester Henry, Jr., MACP died on April 21, 2009 at age 93. At the time, he was survived by his wife of 66 years, Ada Palmer Henry and six of his siblings.
---
Sources:
Taussig
Butt
Rosenow EC Jr. History of the American College of Physicians: Executive Perspectives, 1959-1977. Philadelphia: American College of Physicians; 1984.
Huth EJ, van Steenburgh KC. "Annals of Internal Medicine: the first 50 years." Ann Intern Med. 1977; 87:103-10<
Huth EJ, Case K (2002). Annals of Internal Medicine at Age 75: Reflections on the Past 25 Years". Ann Intern Med 137 (1): 34–45.
Hugh R. Butt, 98, Doctor Whose Studies Helped With Blood Problems, Dies (The New York Times) By: Pearce, Jeremy. http://www.nytimes.com/2008/08/24/health/research/24butt.html?_r=0
Henry
Tooker, John, and David C. Dale. Serving Our Patients and Profession: a Centennial History of the American College of Physicians (1915-2015). American College of Physicians, 2015
Spangenburg, R., Moser, D., & Otfinoski, S. (2012). African-Americans in science, math, and invention. Retrieved from https://goo.gl/rijqAB
Mastering Diabetes Treatment. (1988, October). Retrieved October 9, 2018, from https://goo.gl/5BiJTK.