---
---

Robert M. Monger, MD, FACP, ACP Governor
---
Governor's Welcome
I had a great time attending the ACP 2022 Annual Meeting in Chicago at the end of April. The meeting was held at the McCormick Convention Center, which if you haven't been there is a huge facility with meeting rooms that seat thousands of people. ACP offered around 200 educational sessions and I was able to claim more than 20 hours of CME by the end of the meeting. There were hundreds of vendors and a large space dedicated to teaching procedures such as point of care ultrasound. It was great to be in person after two years of the meeting either being canceled or all virtual, and it was fun going to receptions and dinners and catching up with friends. There were thousands of physicians in person at the meeting but as far as I can tell I was the only physician from Wyoming to attend, although I did by chance run into a nephrologist who used to practice in Cheyenne but recently moved out of state. The meeting was truly paperless, and ACP has developed a great app that you download to your phone to use during the meeting, and with the app everything is digital including schedules, lecture handouts, session evaluations, asking questions of speakers, and claiming CME credit. Additionally, name tags have QR codes and whenever I signed up for anything like a raffle or a special educational session someone would just scan my badge. The meeting was hybrid with all sessions available live online, which is a great option for people who can't make it in person, and all lectures are recorded and available for several months after the meeting so that you can watch one later and still claim CME. Start planning now: the 2023 ACP Annual Meeting will be held at the end of April 2023 in San Diego, and I hope that next year there will be many more physicians from Wyoming at the meeting!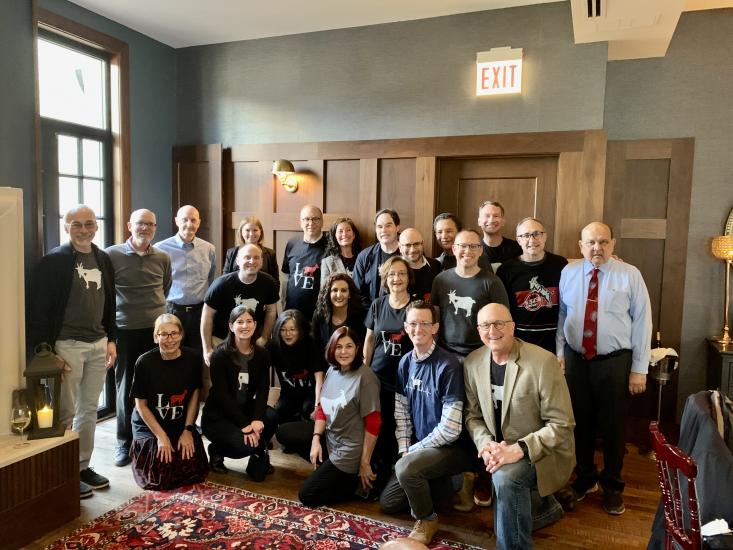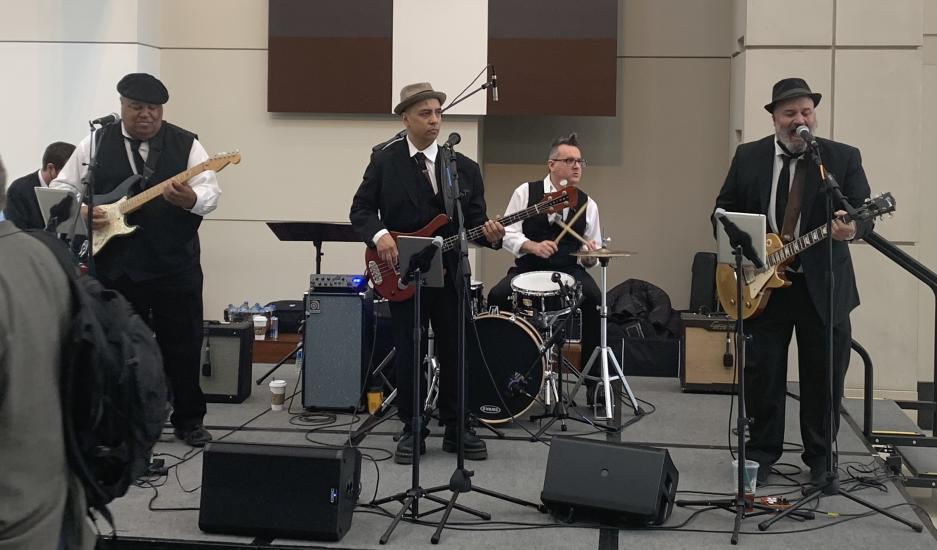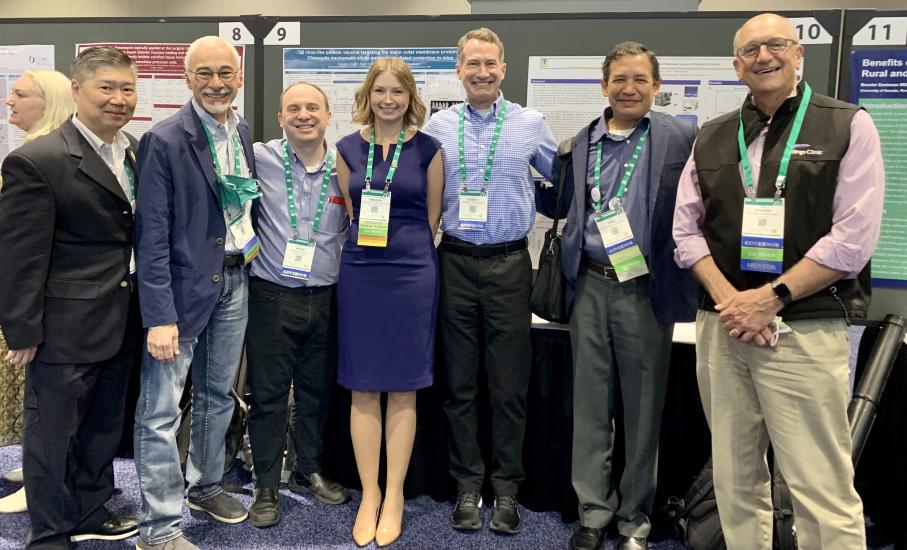 ---
New Fellows
Congratulations on Advancement to Fellowship! Fellowship is an honor achieved by those recognized for personal integrity, superior competence in internal medicine, professional accomplishment, and demonstrated scholarship. We are proud to have you in our chapter.
Sudhir E Finch, MD FACP – Sheridan
Sierra D Gross, MD FACP – Sheridan
Benjamin B Widener, MD FACP - Sheridan
---
ACP Fellowship Webinar
Register Today for the How to Achieve ACP Fellowship Webinar
Join Saba A. Hasan, MD, MACP, Chair of ACP's Credentials Committee, as she reviews the meaning of ACP Fellowship and the requirements for attaining your FACP®—a distinguished honor within the internal medicine community.
How to Achieve ACP Fellowship Webinar
Wednesday, June 1
3:00 p.m. ET
Register Today! elqaid=9648&elqat=1
---
New Members
Welcome to the American College of Physicians and the Wyoming Chapter!
William Hoskinson, DO – Gillette
Anusha Kondapalli, MD – Cheyenne
Ben Smith, MD – Cheyenne
Norman Wall, DO - Sheridan
---
Save the Date!
October 28-30, 2022, Gateway Center, University of Wyoming Campus, Laramie
The Wyoming Chapter Meeting will be held in conjunction with the Wyoming Medical Society Annual Meeting this year to celebrate the 25th year of launching Wyoming's medical school through the University of Washington, School of Medicine WWAMI program. There will be a designated Internal Medicine track, a chapter town hall meeting, chapter awards and the chapter will also sponsor the medical student post competition. Additional information will be available soon.
---
Wyoming Chapter Financial Report
As of April 2022, the financial statements for the Wyoming Chapter show an income of $14,885.00, expenses totaling $5,349.52 with a net income of $9,535.48, and a bank balance of $38,284.09.
A detailed statement is available by contacting the Wyoming Chapter treasurer, Robert Stuart, MD FACP.
---
Advocates for Internal Medicine

ACP's continued success on Capitol Hill greatly depends upon year-round grassroots support from the College's more than 15,000 members of the Advocates for Internal Medicine Network. Advocates communicate with their members of Congress on issues of importance to medical students, internists and their patients.
The College is continually recruiting Advocates. ACP members are not required to have existing relationships with their members of Congress to enroll. ACP gives Advocates the tools necessary to develop and maintain relationships with their members of Congress. The program is open to all membership categories. Members can enroll now!
---
Women in Medicine Summit Blog by ACP CEO/EVP Darilyn Moyer
ACP's CEO/EVP Darilyn V. Moyer, MD, FACP, FAMWA discusses the importance of addressing and finding solutions for health inequities and systemic racism that women and others face in the healthcare workforce. With data showing these disadvantages and barriers, her call to action is to be "loud" and make a difference. Read her Women In Medicine Summit blog post: https://www.womeninmedicinesummit.org/blog/lets-get-loud #womeninmedicine #WIMStrongerTogether
---
ACP Leadership Academy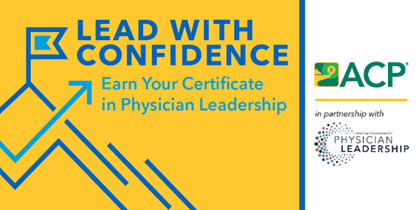 ACP and the American Association for Physician Leadership jointly offer an 18-month comprehensive Certificate in Physician Leadership program as part of the ACP Leadership Academy. The certificate program offers tracks in either Hospital Medicine or Primary Care. Exclusive to ACP members, this flexible program includes formal training through 49.5 hours of online coursework, virtual group discussions, and a capstone project that demonstrates successful mastery of leadership concepts.
Apply online by June 1, 2022, to enroll in the cohort that begins July 2022.
For more information, visit https://www.acponline.org/meetings-courses/acp-courses-recordings/acp-leadership-academy/certificate-in-physician-leadership-program
---
Please follow us on social media!
Facebook - https://www.facebook.com/ACPWyoming/
Twitter - https://twitter.com/ACPWYChapter
Instagram - https://www.instagram.com/wyomingacp/