---
---

Robert M. Monger, MD, FACP, ACP Governor
---
Governor's Letter
Hello Wyoming ACP members! This is my first attempt at a chapter newsletter and I hope that it finds you healthy. This past year has been quite overwhelming but I have now received both doses of the Covid vaccine and my parents, who live in Cheyenne, received their first dose a week ago. I'm starting to think that we've turned the corner and that things really are going to start to get better.
We're living in a Zoom world right now, and as chapter governor I've participated in a number of national meetings over the past year, all virtually, and our Wyoming state ACP meeting last fall was virtual—thanks to Dr. Ian Hunter of Sheridan for organizing it.
On November 12th, 2020, the second year Wyoming WWAMI medical students in Laramie presented their summer research projects virtually at the second annual WWAMI research symposium. Many of our Wyoming ACP Chapter members across the state are involved with the WWAMI medical student education program, and our chapter sponsors awards for WWAMI student research.
At the conclusion of the symposium I was proud to present two "Wyoming ACP Excellence Awards" for $500 each to Amanda Galambas from Gillette for "The Pediatric 'Spine at Risk' Program: 9-year Review of a Novel Safety Screening Tool at a Single Institution", and Bradley Lutz of Casper for "Social Interventions in Treatment of HIV/AIDS Population: Cheyenne, Wyoming". And I'm very happy to report that Amanda recently completed her ACP student membership application and we have submitted her name to the National ACP Abstract Competition as the Wyoming Chapter winner! This will be the first time in many years (ever?) that we've had a Wyoming medical student present a research project at the National ACP meeting.
Speaking of the National ACP meeting, you'll remember that the 2020 ACP national meeting was cancelled because of the pandemic, and I hope that you've heard by now that this year's national meeting will be all virtual which gives you a great opportunity to participate in some great CME without having to travel. I hope that you'll consider participating in the meeting.
We are tentatively planning to hold an in-person Wyoming ACP state chapter meeting in the fall of 2021 in Laramie, but this will of course depend on where things are with the pandemic. More to come. You can follow our ACP chapter on social medial including Facebook and Twitter for the latest information.
Thank you for being a member of the Wyoming ACP!
Rob Monger, MD, FACP
---
Wyoming Chapter News
Chapter Awards
Dr. Thomas Niethammer Named Laureate of the Wyoming ACP Chapter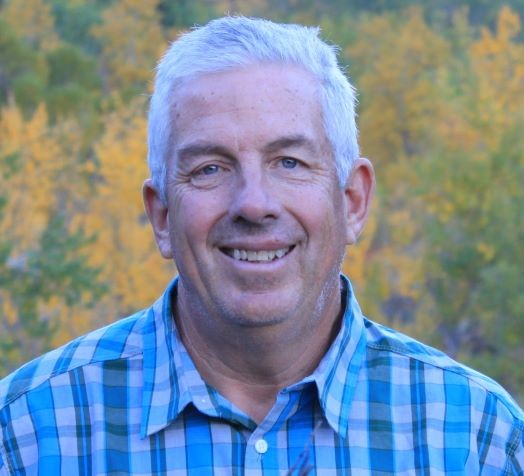 The Laureate Award, a local chapter's highest honor, was presented at the Wyoming Chapter scientific meeting on October 16, 2020.
The Laureate Award honors Fellows and Masters of ACP who have demonstrated by their example and conduct an abiding commitment to excellence in medical care, education or research and in service to their community, their Chapter and the American College of Physicians.
Dr. Mike Wilk recipient of the 2020 Wyoming ACP Teacher of the Year Award
The Wyoming Chapter of the American College of Physicians Teacher of the Year Award honors Dr. Mike Wilk for his extraordinary work with medical students and his dedication to improving medical education.
Dr. Kirtikumar Patel recipient of the 2020 Wyoming ACP Lifetime Achievement Award
Dr. Kirtikumar Patel received the 2020 Wyoming Chapter of the American College of Physicians Lifetime Achievement Award. This award recognizes the outstanding achievements of a Wyoming Chapter ACP member who has dedicated his life to medicine, teaching and community service.
Wyoming ACP Excellence Awards
Congratulations to Amanda Galambas & Bradley Lutz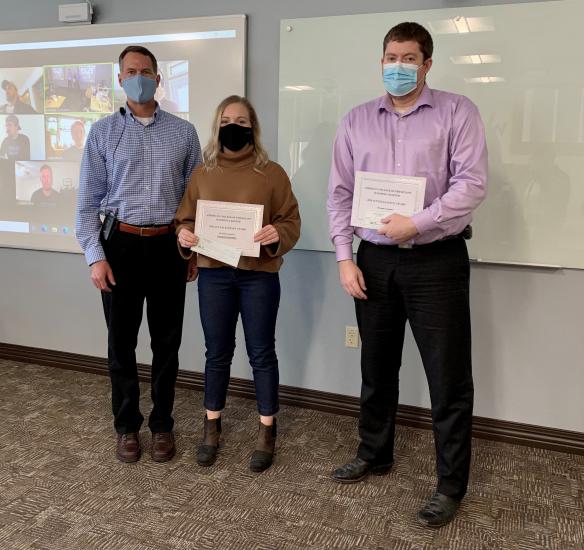 ---
Congratulations on Advancement to Fellowship!
Election to Fellowship continues our tradition of honoring excellence in the practice of medicine. Congratulations on your election to ACP Fellowship through the ACP Guided Fellowship Program.
Arash Rafiq, MD, MBBS - Casper
The ACP Guided Fellowship Program provides early career physicians with guidance toward meeting the requirements for ACP Fellowship over a three-year program time period. This program, available only to physicians at the end of residency training, provides a framework — along with guidance from established ACP leaders — for advancement to ACP Fellowship through the completion of professional development activities.
To review the pathways for advancement to Fellowship, please visit here
---
Welcome New Wyoming Chapter Members
Amanda Galambas – Medical Student Member – Gillette
Jesse Miller, DO – Casper
Michelle Neice, MD – Douglas
Jason L Otto, PA – Sheridan
Olivia Rogers – Medical Student Member – Powell
---
Wyoming Chapter Annual Meeting
The Wyoming Chapter Meeting was held virtually in October. If you missed out and would like to view the sessions, the meeting is still available to purchase
---
Wyoming Chapter Financial Report
As of January 2021, the financial statements for the Wyoming Chapter show an Income of $12,255.00, expenses of $8,734.67, with a net income of $3,520.33, for fiscal year 2020-2021.
A detailed statement is available by contacting the Wyoming Chapter treasurer, Robert Stuart, MD FACP.
---
Following the Wyoming Chapter on Social Media
---
Advocacy
Please let us know if you have any special ties, connections or relationships with elected officials. Providing information about relationships with elected officials will help us expand our advocacy efforts. Please email Carrie with details about the special tie/connection/relationship including the name of the elected official.
---

Enroll in the Advocates for Internal Medicine Network (AIMn)
Join more than 15,000 colleagues in the Advocates for Internal Medicine Network (AIMn) in advocating for the interests of internal medicine in Washington, D.C. The AIMn program is for ACP members interested in participating in federal advocacy. It is designed to help members engage with their federal lawmakers on policy issues important to ACP and internal medicine.
Follow and Enroll Now
---
Leadership Day 2021
Please "save the date" for ACP's annual Leadership Day on Capitol Hill, being held virtually this year on May 25-26, more details to follow soon.
ACP's State Health Policy Networking Webinar – Thursday, February 18, 2021 (3:00-4:30 PM ET) – Action
Please plan to participate in ACP's State Health Policy Networking Webinar on Thursday, February 18, 2021 from 3:00 - 4:30 PM ET. This webinar is designed to help ACP members, and chapters specifically, understand and prepare for upcoming issues at the state level that are expected to impact internal medicine physicians, their practices and patients, and other key health issues as well. Register in advance for this meeting
Now More Than Ever, Better is Possible: ACP's New Vision for the U.S. Health Care System
---
Physician Well-Being and Professional Fulfillment
Please visit here for a multitude of resources.
---
Webinars Offering CME
Addressing and Supporting Physician Mental Health during Challenging Times
Mini But Mighty Skills for Well-being
COVID-19: Practical Advice and Support from Internists on the Front Lines
Positive Psychology in Times of Crisis
Optimizing Well-being, Practice Culture, and Professional Thriving in an Era of Turbulence
Building Your Resilient Self
Mindfulness in Medicine: What Physicians Need to Know
---
Learn about ACP's Ongoing Commitment
---
ACP Internal Medicine Meeting 2O21: VIRTUAL EXPERIENCE
April 29-May 1, 2021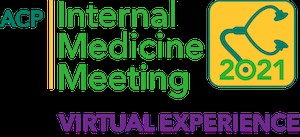 Register for ACP's premier internal medicine meeting, brought directly to you. ACP will offer a virtual experience that continues our tradition of excellence, delivering scientific content from expert faculty to keep you current across the spectrum of internal medicine.
Mastering Medicine Togethersm
Mastering medicine is what we all strive for and why internists practice lifelong learning; a pursuit best achieved when we learn together. This year's virtual format will offer just that, a learning event that shares knowledge and expertise, and one where the many voices of internal medicine unify and work for the collective good.
Register now for ACP's Internal Medicine Meeting 2021 . #IM2021 #MasteringMedicineTogether