---
---

Michael D. Tracy, MD, FACP, FAAP, ACP Governor
---
Internal Medicine Meeting 2017
The annual meeting of the ACP was held at the San Diego Convention Center March 30-April 1, 2017 with over 7500 registered attendees. There is ample opportunity at the annual meeting to hear lectures and panel discussions from experts on a variety of topics affecting internal medicine. The keynote address "From AIDS to Zika: the Enduring Challenge of Infectious Diseases" was given by Dr. Anthony Fauci.
In addition to the CME opportunities, one of the benefits of attending the annual meeting is the opportunity to network with other physicians. For me, this included catching up with colleagues from various stages of my medical training. I was able to spend time with people from my medical school days at the University of Colorado, residency at the University of Rochester, and my time in Missouri before moving to Powell in 2002. I also spoke with physicians from Montana and other nearby states. The annual meeting can be a great opportunity to interact with a variety of people.
One of the highlights was attending the fellowship convocation with our very own Seema Policepatil, MD, FACP. It was an honor to spend time with her during the ceremony. Please join me in congratulating her on this accomplishment. I would encourage others to consider pursuing fellowship in the American College of Physicians.
Internists across the U.S.A. are experiencing many of the same questions, fears and frustrations. How will MACRA and MIPS pan out? What is happening with maintenance of certification? What is going to happen with the Affordable Care Act and other legislation in Washington,DC? How do we deal with the paperwork barrage and physician burnout? I would encourage you to stay in touch with your Wyoming Chapter of the ACP and help us to have input to the ACP from our great state into these and other issues.
---
2017 Wyoming Chapter Annual Meeting
The Wyoming Medical Society's Annual Meeting offered several opportunities for the Wyoming Chapter of the ACP to meet during the event held June 2-4 at Jackson Lake Lodge in Grand Teton National Park. Over the course of the weekend, the Wyoming ACP held three events, including a SEP Module, a Town Hall meeting, and a Governor's Advisory Council to discuss the 2018 year.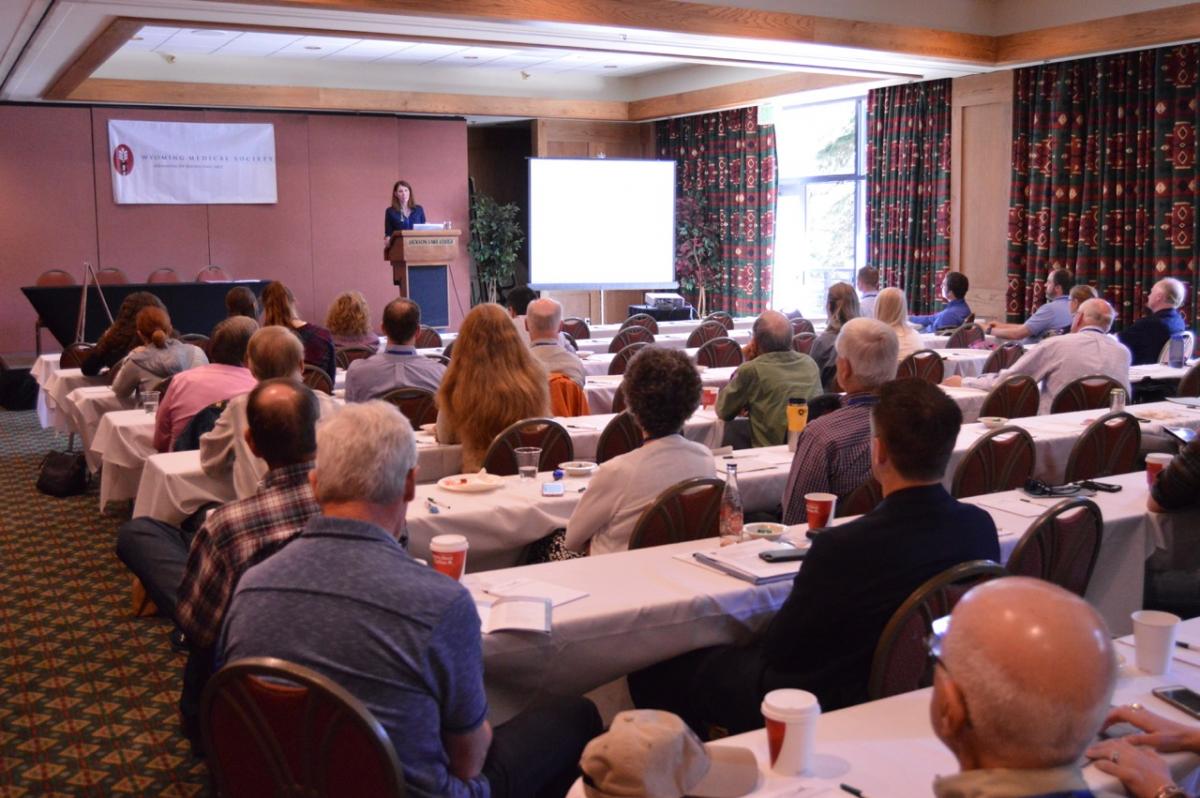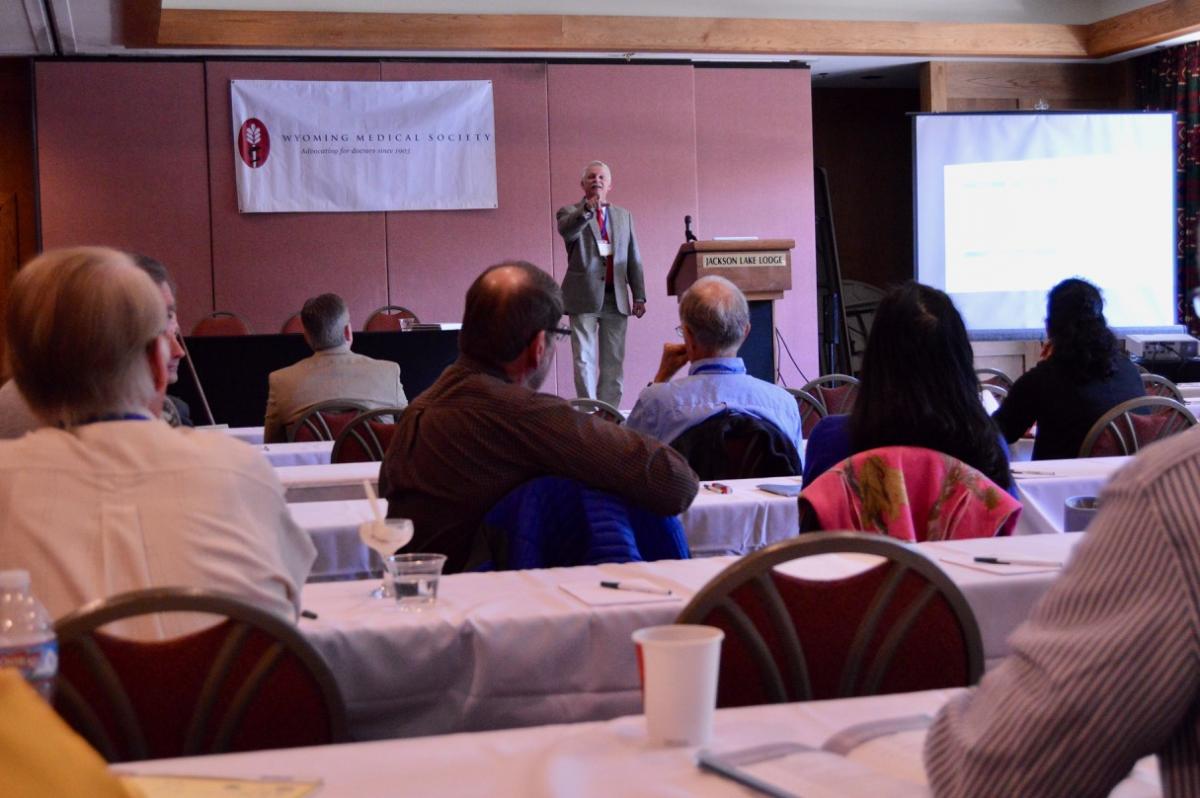 ---
SEP Module
The Wyoming Chapter's first activity of the weekend came Friday afternoon in the form of a SEP module called, "ABIM's Update in Hospice and Palliative Care Medicine." The SEP was offered to all ACP members in the state and five ACP members took advantage, while being joined by third-year WWAMI student Kayla Morrison, who was on a rotation in Powell with ACP Governor Mike Tracy, MD.
The SEP will become more difficult to find going forward. This month a letter was sent by David Buckman, Program Manager for Society Engagement at the American Board of Internal Medicine suggesting a dramatic decline in the use of ABIM-developed SEP modules (otherwise known as SAMs or Update Modules) to satisfy self-assessment requirements.
For this reason, a decision has been made to discontinue developing most ABIM SEP modules after the 2017-2018 modules are released on July 1, 2017. The 2017-2018 modules will remain available to physicians until June 30, 2018. However, since the Internal Medicine and Hospital Medicine SEP modules continue to be widely used, ABIM will continue to produce them.
Buckman's letter suggested ABIM's partnership with the Accreditation Council for Continuing Medical Education (ACCME) has become popular with physicians and external stakeholders because it streamlines the process for earning Maintenance of Certification (MOC) points for many educational activities that physicians are already doing. The community views our effort to offer more choice, relevance and convenience as a positive change.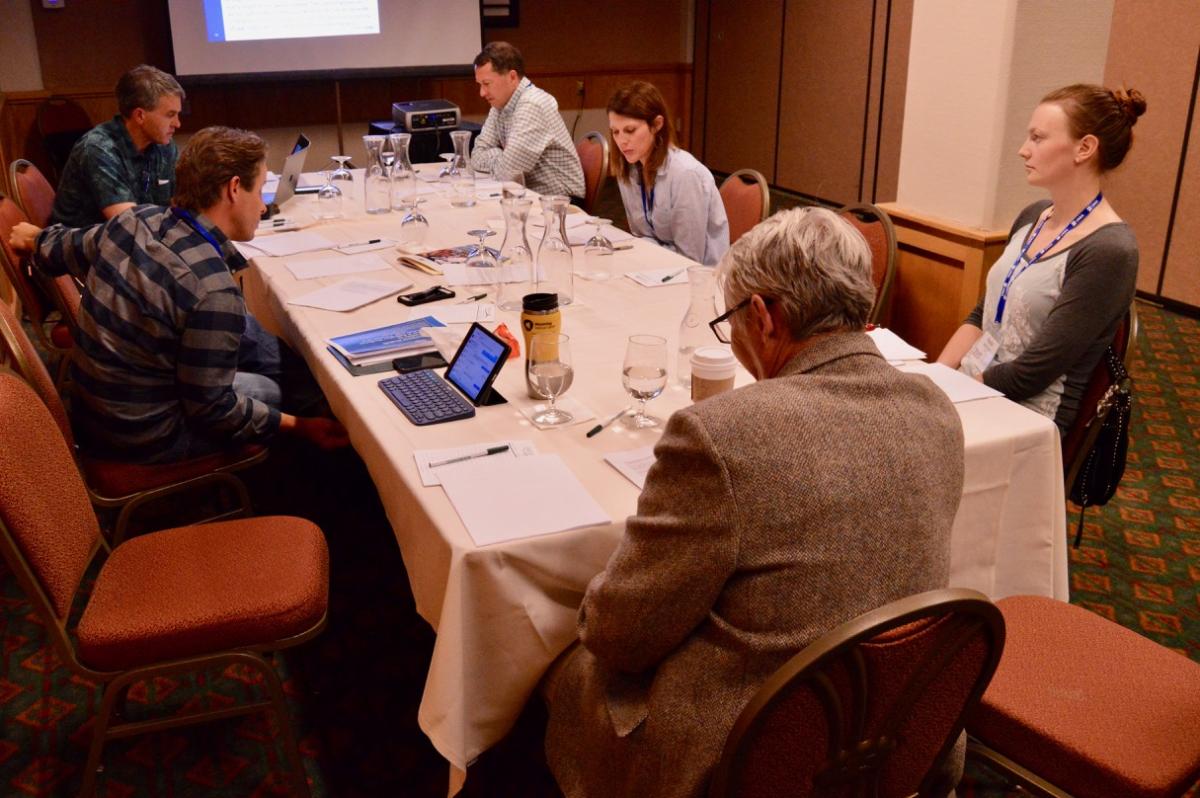 ---
ACP Town Hall Meeting
They say there is no such thing as a free lunch, but the ACP Town Hall Meeting may have been close as a group of seven ACP members and state staff agreed to have the ACP Town Hall Meeting over breakfast in the Mural Room of Jackson Lake Lodge on June 3.
Among the discussion at the meeting was the anticipated trip by Hayley Miller, MD of Jackson to Washington, DC the following week to discussion healthcare reform with Wyoming's Senate delegation. Those present suggested she ask Senators Barrasso and Enzi to include cost-saving measures in her conversations, such as allowing CMS to negotiate with pharma on medication prices for Medicaid, similarly to the way it does for Medicare. Other suggestions included advocating for the Senate health plan to prop up exchanges to offer certainty to the insurance market, and an emphasis on maintaining access to care for all patients.
Mike Tracy, MD, the Governor of the Wyoming Chapter of the ACP said he is working on a concept to have a state ACP ambassador in as many communities as he can around the state. He hopes this will help to energize internal medicine in their areas. Tracy believes he has found ambassadors in Cody and Sheridan.
Wyoming's ACP has been asked if it would like to join a joint ACP meeting with state chapters in South Dakota, North Dakota, Nebraska, and Kansas in 2019. Those at the Town Hall are interested in more specifics on what the meeting would require from Wyoming ACP staff in terms of cost, and chapter staff time before committing to the meeting.
It was asked what the membership would like to do over the course of the next year and it was suggested doing a regular statewide zoom meeting offering conversation on things such as Dr. Miller's trip to Washington, DC and later case reviews. Tracy and chapter staff will work together to develop a schedule of such opportunities. The Wyoming Telehealth Network is working with physician offices to get doctors the zoom online tool and little or no cost. Wyoming's ACP chapter will use this tool to facilitate its conversations.
---
Governor's Advisory Council Meeting
A small group of ACP members met as a group in its capacity as the Governor's Advisory Council on Friday afternoon, June 2. Among the ideas that came out of the meeting were more opportunities to meet via teleconference. This concept involves case studies, and general conversations.
Changes coming to WMS Annual Meeting in 2018
---
2018 Wyoming Chapter Annual Meeting
While we are on the topic of the WMS Annual Meeting, there are some big changes coming to the Annual Meeting for 2018. The Medical Society's Annual Meeting will see changes in format, location, and even time of the year in 2018, taking place Jan. 19-21 at Snow King Resort in Jackson.
On June 1 at Jackson Lake Lodge, the WMS Board of Trustees voted to change the organization's Annual Meeting from a three-day summer event heavy on medical lectures to a winter meeting with less classroom time, more social offerings, and time on the world-class slopes of Teton County.
The impact of one fewer day and a meeting outside of Grand Teton National Park will have a positive impact on the wallet for attendees and vendors alike. WMS has negotiated a room rate of $149 per night with Snow King, which is a difference of $100 per night from its 2017 meeting. Rooms may be reserved under the WMS Room Block by calling Snow King Mountain at 307-201-KING and asking for the WMS Annual Meeting Room Block.
---
ACP Resolutions
Nineteen (19) resolutions will be heard at the Fall 2017 Board of Governors Meeting, Oct. 5-7 in Montreal. Staff-provided background will become available in late July which is when we encourage you to have an informed discussion with your Chapter Councils. To check out a list of the resolutions, click here . Among the subjects covered in the resolutions include:
A single code for ongoing physician care through CMS;
Integration of Artificial Intelligence in EHR's
Achieving RVU Reimbursement;
Opposing Fail First or Step Therapy Policies;
Drug Formularies and Pharmacy Benefit Managers;
Opposing non-medical switching of medications by insurance companies;
Remove falls from list of hospital-acquired conditions;
Appropriate training for disability claims reviewers.
Wyoming Governor Mike Tracy will be attending the meeting and is happy to carry your comments forward.