You are here
Chapter News
Chapter News
We Request Your Feedback on the Proposed Fall 2022 Board of Governors Resolutions
(August 2022) We would like to request your feedback regarding resolutions that will be considered at the Fall 2022 Board of Governors Meeting. The resolutions have been posted on ACP Online for your review and cover an array of topics such as supporting paid sick leave for U.S. workers, covering insulin pumps under CMS Part B for insulin dependent diabetics, and integrating a health equity framework into methods for developing ACP clinical guidelines.
After considering the intent of each resolution and how it fits with the College's Mission and Goals, please provide your feedback on each resolution and indicate your support or opposition by completing the electronic response form by August 31. Your input will be used as part of testimony on behalf of the chapter.
Thank you for taking time out of your busy schedule to provide comments regarding these resolutions. By providing your feedback on the Board of Governors resolutions, you have helped to shape College policy that impacts the practice of internal medicine. Please visit the chapter's Web site after the Fall 2022 Board of Governors meeting for updates.
Sincerely,
Robert L Allison, MD, MACP
---
Applications Now Open to Apply for the Million Hearts® 2022 Hypertension Control Challenge
(August 2022) The Million Hearts® 2022 initiative is now accepting applications for the Hypertension Control Challenge and encourages ACP members to apply. ACP is a partner in the Million Hearts Campaign, a national initiative that aims to prevent a million heart attacks and strokes by reducing hypertension and implementing evidence-based strategies to improve cardiovascular health.
The Hypertension Control Challenge identifies and spotlights health care professionals, practices, both solo and group, and health care systems that have achieved nationally laudable hypertension control rates. Applicants that have achieved hypertension control rates of at least 80% over a 12 month period are eligible to enter for possible recognition as a Champion. To learn more about the rules and eligibility requirements to become a 2022 Million Hearts ® Hypertension Control Challenge Champion, please visit https://millionhearts.hhs.gov/partners-progress/champions/rules.html. All prospective Champions are required to complete the application form https://hypertension.millionhearts.hhs.gov/.
The submission deadline is September 7, 2022.
---
New Advocacy Resources Available to ACP Members and Chapters
(August 2022) We would like to make you aware of two new advocacy resources available to ACP members and chapters.
Understanding Advocacy and Why We Do It - A Comprehensive Toolkit for Chapters
ACP has created an advocacy best practices toolkit to support engagement in and the efficacy of chapter-level advocacy at the state and federal level. This comprehensive toolkit breaks down the different methods and mediums for advocacy engagement and highlights all the programs and resources offered by ACP to make the most of chapters' advocacy efforts. This toolkit is only accessible to ACP members.
Reproductive Health Toolkit Now Updated
ACP's toolkit for chapters to utilize in navigating issues surrounding abortion rights and related policies in their states following the overturning of Roe v. Wade has been updated. The toolkit now includes sample letters that chapters can use to advocate with state officials and information on recent federal activity.
For questions regarding these toolkits, please submit all requests through this questionnaire to ensure we can track inquiries and respond in the most timely and efficient manner."
Are you a member of the Advocates for Internal Medicine Network (AIMn)? Learn more here.
---
BOR Action on Spring '22 BOG Resolutions
(June 2022) A summary of Board of Regents (BOR) actions on resolutions debated at the Spring 2022 Board of Governors (BOG) meeting is now available. Resolutions initiated by ACP members and endorsed by a chapter council and the BOG become ACP policy when adopted by the BOR.
If you have an idea you'd like to suggest to ACP, consider submitting a resolution to our chapter.
---
South Dakota Chapter Receives John Tooker Evergreen Special Recognition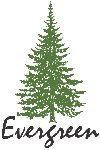 (June 2022) The John Tooker Evergreen Awards Program provides recognition and visibility to chapters that have successfully implemented programs to increase membership, improve communication, increase member involvement, enhance diversity, foster careers in internal medicine and improve management of the chapter. The South Dakota Chapter received a special recognition for their initiative, Gladiators - Battling for the Future of Medicine.
Gladiators-Battling for the Future of Medicine
Theme: Advocacy
The creation of a direct conduit with the legislators across all geographic and political boundaries proved to be the most valuable innovation.
In 2017, the South Dakota Health and Public Policy Committee (HPPC), the Governor's Advisory Council, and other interested chapter members developed a broad, physician-led advocacy corps labeled the "Gladiators". The purpose of the Gladiators was to create a permanent chapter advocacy organization that would build personal relationships with individual physicians and their legislative representatives on key issues important to patients, quality improvement, and the practice of medicine. The Gladiators were created in 2017 to review a bill requesting independent practice for Nurse Practitioners and again in 2020 to oppose the independent practice of Physician Assistants. All legislative districts were contacted by a member of the Gladiator group. Due to these efforts the bill for independent practice was defeated in committee prior to reaching the general floor.
---
Let's Celebrate our Local National Abstract Competition Winners
(May 2022) The South Dakota Chapter would like to congratulate the following chapter members on their accomplishments at the 2022 Internal Medicine Meeting National Abstract Competition.
Resident Fellow - Research, Poster Winner
Electromagnetic noise produced by a counterfeit iPhone charger and detected with an electronic stethoscope.
Ugur Kucuk, MD University of South Dakota, Sioux Falls, SD
View the complete list of podium presenters and poster winners at Internal Medicine Meeting 2022.
---
Chapter Meeting Virtual Playlist Now Available on YouTube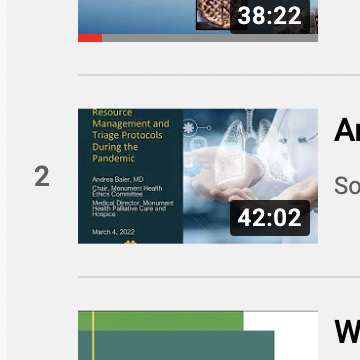 (March 2022) We were fortunate enough to be able to post all of our March, 2022 for our 2021 Annual Scientific Meeting presentations and Q&A's on our YouTube channel. Please go to this link to access all of them - SouthDakotaACP.
Enjoy! Thank you to our speakers, sponsors, and members who made our chapter meeting a success. We look forward to seeing you in Fall 2022 in Pierre for our Annual Chapter Meeting.
---
Congratulations New South Dakota Chapter Fellows
Godfrey O Wabwire, MD FACP
(March 2022) Congratulations to the South Dakota Chapter's newest Fellows. Fellowship in the College is an honor. Being an FACP® is a distinction earned from colleagues who recognize your accomplishments and achievements over and above the practice of medicine. The most important considerations for ACP Fellowship are excellence and contributions made to both medicine and to the broader community in which the internist lives and practices.
---
Call for Nominations: Chapter Awards
In a time of burnout, stress, and what seems like a continual stream of bad news, we have a fantastic opportunity to spark joy and build each other up. It's the time of year when we get to nominate our SD ACP colleagues for awards! On behalf of the Awards Committee, I invite your nominations for the awards listed below:
SD Chapter Awards (Prior Chapter Award winners can be viewed HERE.)
Humanitarian of the Year: This award is given for outstanding contributions to humanism in medicine and also recognizes scholarly activities in literature, philosophy, and ethics.
Award for Volunteerism: This award is bestowed upon a member who has initiated or been involved in volunteer programs or provided exemplary volunteer service. The volunteer activity may include education and teaching endeavors, service to the underprivileged, or work with community service organizations and should be medically-related.
Teacher of the Year: This award honors a member who exemplifies talent, enthusiasm, and professionalism in medical education. The recipient may demonstrate excellence in education at the medical student, graduate, or continuing education level.
Early Career Physician of the Year: This award honors an internist who is practicing in the state of South Dakota and is within sixteen years of graduation from medical school. The recipient should demonstrate the ideals of the profession and maintain an active role in the activities of the SD ACP.
National Awards
National ACP Awards: These awards recognize ACP members in a number of categories. Please review all of these possible categories HERE.
Our chapter is full of internists who are amazing clinicians, teachers, and servants. Please take just a few minutes to think about whom you can lift up for formal recognition. Please send your nominations with a brief supporting statement to Kris Rahm no later than January 14, 2022. The committee will review the nominations, and the awards will be announced at the 2022 SD ACP Meeting September 21-23 in Pierre.
If you have any questions about the awards or committee activities, please do not hesitate to reach out to me. Thank you so much for taking time to recognize your colleagues. We look forward to reviewing the nominations.
---
New South Dakota Chapter DEI Policy
COUNCIL APPROVED – MARCH 16, 2021
(Summer 2021) The South Dakota American College of Physicians' membership comprises a diverse population of internal medicine professionals and trainees and welcomes all prospective members inclusive of diverse individual and group characteristics. Additionally, SDACP welcomes diversity of opinion, and respects, values and considers all opinions when formulating policy.
SDACP works to ensure members from diverse groups participate in all activities, decision-making and positions of leadership. The SDACP believes that a commitment to diversity, inclusion and equity strengthens the organization's capacity to respond to the needs of its members, patients, the profession and the public.
When engaging and recognizing expertise and accomplishments in a wide variety of areas, including the practice of medicine, teaching, research, public service, and volunteer service, SDACP will implement strategies to engage, recognize and award people from diverse groups.
SDACP recognizes the importance of cultural humility and competency in the delivery of health care to diverse groups of patients. SDACP will seek ways to promote and develop these values and skills in its members.
To achieve diversity, inclusion and equity, SDACP will strive to:
Increase diversity across SDACP by focusing on strategies that foster inclusion and create accountability.
Enhance inclusion and engagement of members from diverse backgrounds in all chapter activities.
Enhance coaching, mentorship and sponsorship of members from diverse groups to attain decision-making and leadership positions within SDACP at all levels.
Increase SDACP awards and recognition to members of diverse groups.
Encourage, incentivize, support, and reward members that pursue and recognize diversity and inclusion.
Implement training in diversity, inclusion, and equity across SDACP.
Encourage collaboration within and outside SDACP of diverse stakeholders.
---
Early Career Physician update by Eric Chow, MD FACP
(February 2021) Our local ACP chapter's Early Career Physicians are dedicated to advocating for physician well-being and helping physicians maintain work-life balance. On January 21st, 2021 our local ACP chapter held a discussion panel addressing physician well-being with guest panelists Blake Heinz, DO - Hospitalist at Avera, Matt Stanley, DO - Psychiatrist at Avera, and Jennifer Williamson, MBBS FACP - Primary Care at Monument Health. We discussed the signs and symptoms of burnout: fatigue, depersonalization, and personal lack of efficacy. Burnout can lead to depression, substance use, physicians leaving practice or cutting hours, and in its most severe form led to physician suicide. Dr. Williamson shared a personal account of a friend who ended their life during residency.

We discussed that physician burnout is not just a result of work life, but also one's personal and home life. There is not a simple prescription to combating burnout. Every individual's core values are different and taking an introspective analysis as well external analysis from those who know you well is key in individualizing a plan to combat burnout. During this COVID-19 pandemic Dr. Heinz shared his story of heavy burden and fatigue from the high census in his hospital as well as the emotional toll of the severity of the COVID-19 illness. He found that his personal antidote was connecting on a personal level with his patients as well as getting good sleep, exercise, and eating right. Dr. Stanley gave valuable perspective on the psychiatric effects of untreated burnout and the challenges physicians have when trying to seek help for mental health ailments. Some of these barriers such as having the South Dakota Medical Board remove questions asking if physicians received previous or current psychiatric help or treatment has been addressed.