---
---

John B. Bundrick, MD, FACP, Governor
Minnesota ACP Mission: To foster excellence, education and professionalism among all internists in our community and to work together to shape the future of healthcare in Minnesota.
Minnesota ACP Vision: To be Minnesota's recognized leader for patient care, advocacy and education and to enhance career choice, satisfaction and collaboration for specialists and subspecialists in Internal Medicine.
---
Updates from the Governor
Colleagues,
The chapter's first newsletter for 2016 has much to share. While this past year has provided many reasons for reflection and celebration, the year ahead promises to be equally exciting.
Last November we held our 2015 Scientific Session. With too many highlights to mention here, I simply wish to thank our planning committee for all of their hard work, extend a warm congratulations to our award recipients (see section below), and invite each of you to the Minneapolis Convention Center for our next annual Scientific Session on October 27-28, 2016.
As we look to the year ahead, please contact me with any suggestions, questions, concerns, or simply good news to share about our chapter or profession. I look forward to hearing from you!
—John B. Bundrick, MD, FACP, Governor, MN-ACP
---
MN-ACP Strategic Planning for 2016-2019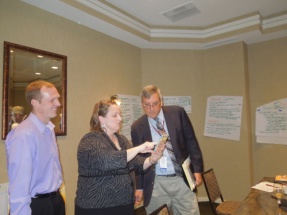 Council members and invited guests met to update the MN-ACP strategic plan for 2016-2019 on October 12th. Lively discussion and a large number of potential opportunities and strategic initiatives were identified, many of which reinforced our current core activities and efforts already underway at the national level. In addition, three areas of special focus for our state chapter for the next three years include:
Extend educational offerings to expanded audiences using a variety of formats such as social media and webinars (e.g. MKSAP study hall). (Drs. Mauck, Aakre, Walcher)
Enhance diversity of membership and leadership, especially with regard to ethnicity, geographic location, and type of practice. (Drs. Andrew Olson and Selameab)
Increase value of membership to Hospitalists (Drs. Benson, Yarke, Kashiwagi). A new Hospitalists Committee, chaired by Brad Benson, has been formed and is developing activities in support of this objective.
These workgroups are currently in process of selecting particular initiatives to pursue in these areas of focus and will be reporting back to the full council at our Spring meeting.
---
Minnesota Chapter Scientific Meeting November 5-6, 2015, Minneapolis Convention Center
The Scientific meeting chaired by Jason Szostek, MD, FACP and Mary Miley, MD, FACP drew 385 meeting registrants. Attendees came from across Minnesota as well as Wisconsin, Iowa, Tennessee, and North Dakota.
On November 5th Doctors Anjali Bhagra, David Tierney and Daniel Schnobrich introduced attendees to POCUS (point of care ultrasound) with multiple opportunities to learn and practice ultrasound examination of the heart, lungs, kidneys, veins and aorta on live models. Equipment was state of the art, with some of the tablets literally entering the market, so we had the opportunity to gain a hands-on knowledge of what lies ahead in the field of bedside ultrasound for the internist.
An update on Medical Cannabis by Dr. Charlie Reznikoff filled the room with internists seeking practical answers to patient questions and was timely in light of the recent addition of chronic pain to conditions to be approved for medical cannabis use in Minnesota.
The three ABIM SEP module sessions on the same day were also full and covered updates in gastroenterology, endocrinology, and geriatrics. Attendees left the session with thirty points of MOC Medical Knowledge and with a deeper understanding of these topics.
Friday, November 6th began early with the Internists' Breakfast discussion on the 2015 ACP policy paper on LGBT healthcare, which was moderated by Sally Berryman, MD, FACP. The rest of the morning included concurrent sessions in the outpatient internal medicine and hospital medicine tracks. .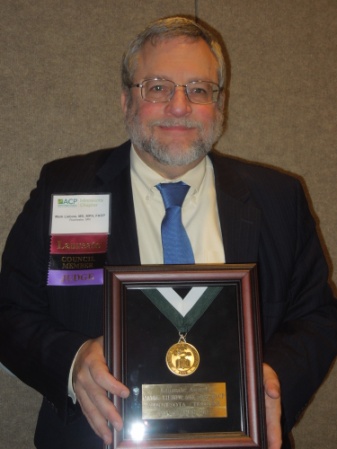 At the Awards lunch we honored our 2015 Laureate Mark Liebow, MD, MPH, FACP.
Dr. Liebow is an Associate Professor of Medicine in the Mayo Clinic College of Medicine and is currently leading a curriculum expansion in health policy, medical economics, and bioinformatics at Mayo Medical School. He has been an active ACP member since 1979 and a Fellow since 1993. Doctor Liebow has been a tireless advocate for physician-informed health policy development and implementation. He has served on the Health and Public Policy Committee of national ACP and chairs the similar committee for our Minnesota Chapter. He annually makes advocacy trips to Washington, DC and the Minnesota State Capitol with medical students, residents and physicians while providing advocacy coaching and highlights of current legislation. As chair of the MN-ACP Health and Public Policy Committee, he provides monthly updates during the legislative session to over 280 Minnesota ACP members who serve as key legislative contacts.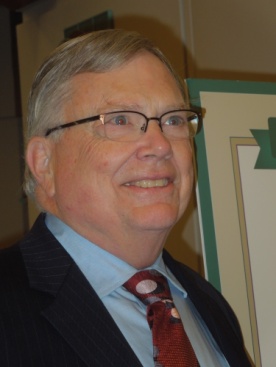 We also honored Peter Smyth MD, FACP with the 2015 Community Volunteer Award. Dr. Smyth practices as a Geriatrician in the Allina Health System. He serves the community in a wide variety of additional ways including volunteering for Glencoe Rotary Club, the Glencoe Community Education Board, the Glencoe School District #422, St. Pius X Parish and Boy Scout Troup 352. He has been an active member of the Knights of Columbus, the American Legion, and the American Cancer Society. Additionally, Dr. Smyth served on the McLeod County Child Protection Task Force and as Deputy Coroner for McLeod County for 24 years.
He directed the check which accompanies the MN ACP Community Volunteer Award to the Friends of Glencoe Regional Health Services.
Variety was the word of the afternoon of November 6: specialty lectures; the ever-popular Update in Inpatient and Outpatient Internal Medicine by Dr. Steven Hillson reviewing key journal articles of the past year; viewing and judging of 171 posters of residents and medical students; and culmination of the afternoon with the Internal Medicine Residency teams of Abbott Northwestern, Mayo, HCMC and the University of Minnesota demonstrating their encyclopedic knowledge of Internal Medicine in the Doctor's Dilemma competition. The future patients of these team members can rest assured they are in good hands with their physicians' knowledge.
A new feature this year was "Thieves' Market – Minnesota Version", patterned after the highly popular session of Dr. David Scrase from the national ACP meeting. Dr. Bundrick presented four challenging cases for the audience to solve, and those who "stole" the correct diagnosis from him received a valuable prize (their picture with William Osler). While there were no successful "thieves" on a case of Dercum's (painful lipomatosis), three colleagues correctly solved the other cases to claim their rightful honors (and everyone had a great time):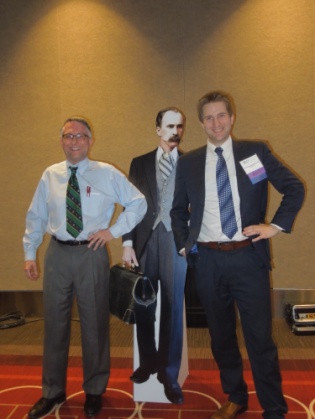 Dr. Chris Stephenson – Hungry bone syndrome after treatment of malignant hypercalcemia
Dr. Sam Ives – Minocycline induced lupus
Dr. Hannah Nordhues – Crowned dens syndrome (pseudogout around the odontoid process)
Presentations from the 2015 Annual Scientific Session.
Photos from the meetings are also linked on that page.
The Minnesota Chapter of the ACP expresses heartfelt thanks to the efforts of the Program Committee and Faculty who worked tirelessly to make the MN ACP 2015 Scientific meeting a resounding success.
Program Committee members included:
| | | |
| --- | --- | --- |
| Co-Chairs: | Mary Miley, MD | Park Nicollet Clinic |
| | Jason Szostek, MD | Mayo Clinic |
| Members: | Chris Aakre, MD | Mayo Clinic |
| | Brad Benson, MD | University of MN |
| | John Bundrick, MD | Mayo Clinic |
| | Heather Gantzer, MD | Park Nicollet |
| | Katherine Helgen, MD | Mayo Clinic- Northfield |
| | Steve Hilson, MD | Hennepin Co. Med Center |
| | Amy Holbrook, MD | Abbott Northwestern |
| | Meltiady Issa, MD | Mayo Clinic |
| | Anya Jamrozy, MD | Abbott Northwestern |
| | Jim Langland, MD | University of Minnesota |
| | Kyle Lehenbauer, MD | Veterans Admin Med Center |
| | Benji Mathews, MD | University of Minnesota |
| | Catherine Nguyen, MD | Park Nicollet |
| | Andrew Olson, MD | University of Minnesota |
| | Charles Reznikoff, MD | Hennepin Co. Med Center |
| | Joyce Sanchez, MD | Mayo Clinic |
A sincere appreciation to our 2015 faculty that included:
Anjali Bhagra, MBBS, FACP , Mayo Clinic
David M. Tierney, MD, FACP, Abbott Northwestern
Daniel J. Schnobrich, MD, University of Minnesota
Charles Reznikoff, MD, FACP, Hennepin County Medical Center
John Kisiel, MD , Mayo Clinic
Magnus Halland, B.Med, Mayo Clinic
Lawrence Kerzner, MD, FACP, Hennepin County Medical Center
Jennifer Olson, MD, FACP , Park Nicollet
Yogish Kudva, MBBS, Mayo Clinic
Spyridoula Maraka, MD, Mayo Clinic
Sally Berryman, MD,FACP, University of Minnesota
Heather Gantzer, FACP, Park Nicollet
Meltiady Issa, MD, Mayo Clinic
Kay Schwebke, MD, Hennepin County Medical Center
Deepak Udayakumar, MD, University of Minnesota
Michael Miedema, MD, Allina Health System
Martin Stillman, MD, JD, FACP, Hennepin County Medical Center
Ed Laskowski, MD, Mayo Clinic
Mohamed Hassan, MD University of Minnesota
Brad Benson, MD, FACP, University of Minnesota
Mark Reding, MD, University of Minnesota
Sarah Elfering, MD, University of Minnesota
Bryan Rock, MD, University of Minnesota
Deanne Kashiwagi, MD, FACP, Mayo Clinic
Nicolette Myers, MD, Park Nicollet
Joyce Sanchez, MD, Mayo Clinic
John Bundrick, MD, FACP, Mayo Clinic
Steve Hillson, MD, FACP, Hennepin County Medical Center
Andrew Olson, MD, FACP, University of Minnesota
---
Abstract Competition Winners
With a continued high number of posters (171) in the medical student and resident poster exhibition, competition was robust and we all appreciated the high quality of work presented by the participants. The primary authors of winning abstracts will receive a travel scholarship to present their work at IM2016 in Washington, DC this spring. The following were the winners of the poster competitions:
Clinical Vignette
Kelly Pennington, MD (Mayo) "Utterly Obvious: A Case of Listeria monocytogenes Endograft Infection Presenting as Failure to Thrive"
Clinical Vignette Finalists
Allison Yang , MD (Mayo) "A Rare Diagnosis that's Hard to Swallow"
Cyril Varghese, MD (Mayo) "But it's Just Meningitis!"
Faraz Kazmi , MD (HCMC) "Acute Kidney Injury: Is there more to the story?"
Htin Aung, MD (Mayo), "Secondary Adrenal Insufficiency in the Setting of Anterior Pituitary Insufficiency that Presented with Syndrome of Inappropriate Antidiuresis"
Kendra Coonse, MD (Mayo), "When being ticked off is better than having a tick on: A less than enDEERing case of Anaplasmosis"
Quality Improvement
E. Kendall Moser-Bleil, MD
(U of M) "Follow Up to Hepatitis C Birth Cohort Screening: Evaluation of Compliance after EMR Flag Implementation"
Research
Jithma Abeykoon, MD (Mayo) "The Effect of Implementing Gene Expression Classifier to Improve Management in Thyroid Nodule Cytology with 'Indeterminate' Diagnosis"
Medical Student Clinical Vignette
Tiffany Albrecht (U of M)"Severe babesiosis requiring red blood cell exchange transfusion"
Medical Student Research/QI
Elaine Downie (U of M)"Seeing Eye to Eye with Patients: Evaluating Community Need for Medical Specialty Care"
Winners of the Clinical Vignette, Quality Improvement, Research and Medical Student poster competitions were awarded a $200 prize and travel scholarship to attend the national ACP meeting in Washington, DC in May 2016 representing Minnesota. Finalists in each category were recognized at the annual meeting and presented with a prize. Winners will have their abstract published in Minnesota Medicine in early 2016. A list of all abstracts submitted is electronically published here.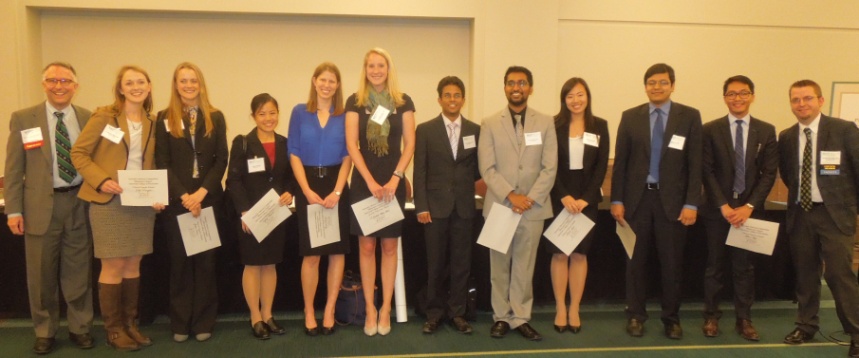 ---
Doctors Dilemma Takes Center Stage
Four teams of internal medicine residents enjoyed friendly competition at the 2015 Minnesota Doctors Dilemma. Team members and their institutions were as follows:
HCMC — David Melling, MD, Faraz Kazmi, MD, Ali Jazayeri, MD and, Derek Eklund, MD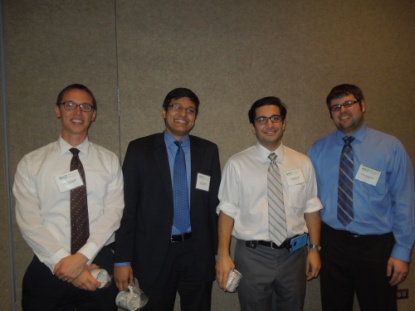 U of M — Steve Richmond MD, Sushil Garg MD, Vidhu Anand MD, Shemal Shah MD
Abbott Northwestern — Patrick Odens MD, Pravesh Napaul MD, Aaron Goldish DO, Karoline Lange MD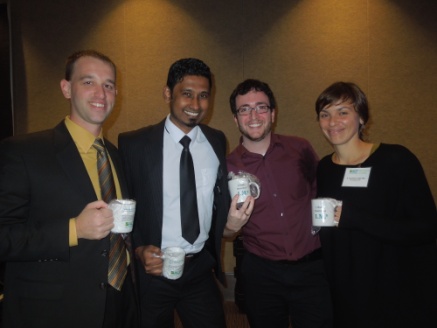 Mayo Clinic — Dennis (Mike) Bierle, MD, Justin Fiala, MD, Alan Sugrue, MD, Justin Moser, MD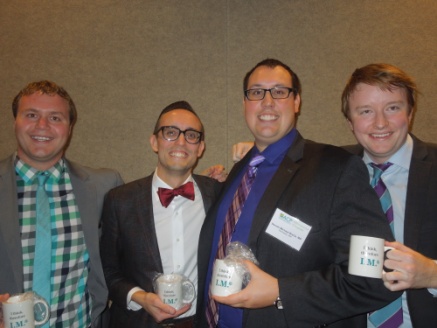 A close final round between the Abbott Northwestern team and the Mayo Clinic team resulted in the Mayo Clinic team taking 2015 honors and the opportunity to represent our chapter at the national ACP meeting. All team members were recognized and received an "I Think therefore I.M." mug in recognition of their participation.
---
Save the Dates
March 3, 2016- Duluth Medical School IMIG pizza and outreach meeting
March 23, 2016- MMA Day at the Capitol
April 4, 2016 at 6:30pm -I.M. on Tap meeting on at The Local in downtown Minneapolis
May 5-7, 2016 in Washington, DC– Internal Medicine 2016 ACP meeting on. Please plan to attend!
October 27-28, 2016 for the ACP-MN Annual Scientific Session and Pre-courses
---
Fall Governor's Council Meeting Updates
Your Governor's Council met on November 5, 2015 in Minneapolis, MN. Updates were provided by all committee chairs, including our two new committees (Hospitalists – Dr. Brad Benson and Health Information Technology – Dr. Deepti Pandita and by representatives from each medical school and residency program.
---
Fellowship - FACP in 2016
Make 2016 the year you apply for Fellowship- Fellowship is a high honor and a mark of distinction and professional achievement that is recognized by your peers and your patients. If you are now a member- become a Fellow by reviewing the web link and find which pathway to Fellowship is appropriate for your career path. Links to the requirements for advancing to Fellowship and to the application are also found on this website. In Minnesota, there are over 600 current members who are potentially eligible for a pathway to becoming a Fellow of the American College of Physicians (FACP)
If you have any questions about completing the Fellowship application feel free to email or call ACP at 800-523-1546 ext. 2709
---
New MACP - Dr. Gary Schwartz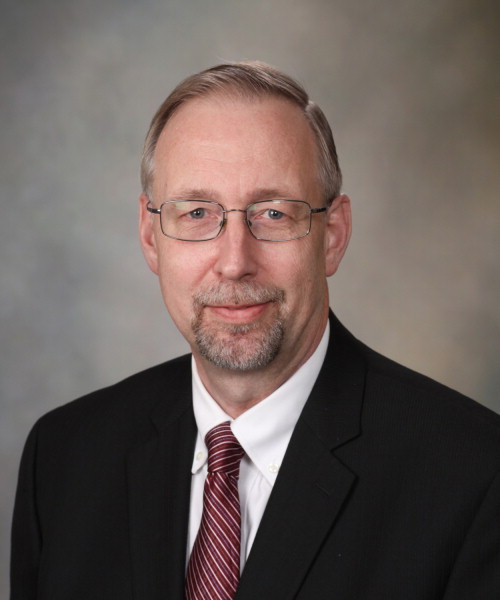 Mastership in the ACP is one of the highest honors bestowed by the College and aims to recognize those who have achieved eminence in internal medicine, in conjunction with some degree of service to the ACP (at the chapter or national level). Over the last 50 years, Minnesota has had thirty recipients of the MACP designation, and we have now added another!
Gary L. Schwartz, MD, MACP is a Consultant in the Division of Nephrology and Hypertension and a Professor of Medicine at the Mayo Clinic College of Medicine and is known nationally as an expert in hypertension. He is a previous recipient of the Laureate award from the Minnesota Chapter and served as our Treasurer for 16 years. Dr. Schwartz continues an active practice as well as teaching residents and fellows at the Mayo Clinic. Please join me in congratulating him on this richly deserved honor!
---
Congratulations to Dr. Joan Krikava - one of ACP Hospitalist's Top Hospitalists for 2015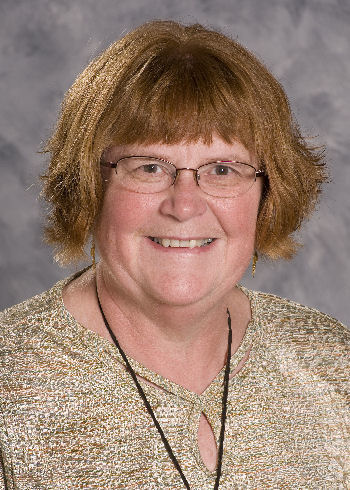 Joan Krikava, MD, FACP New Ulm, MN
---
Early Career Physicians
ACP's official definition of an "early career physician" is a physician who has graduated from medical school within the last 16 years AND who is not currently in residency or subspecialty fellowship training.
Any questions or suggestions, please contact the Early Career Physicians Chairwoman, Amy Holbrook, MD
---
Free Access to DynaMed Plus™ for ACP Members
ACP members now have free access to DynaMed Plus™, a new evidence-based point-of-care clinical reference tool that provides answers to clinical questions quickly and easily. [Since it was made available to us in August, I have used it on many cases and found it quite useful.]
---
ACP Advocacy in Action
Minnesota ACP Participates in the Minnesota Medical Association Day at the Capitol in St Paul March 23, 2016. It is a chance to review state issues relevant to physicians in Minnesota (including the bills to help fix medication prior authorization), then to meet with your senators and representatives to discuss these issues from an internist's point of view. You need not be a member of the MMA to participate. Watch for registration to be available here.
---
Chapter Vital Statistics
There are 2,398 members of the Minnesota American College of Physicians as of December 2015. The table below shows a comparison of membership over the past five years. This represents significant growth of our membership.
| MN-ACP membership profile | 2011 | 2012 | 2013 | 2014 | 2015 |
| --- | --- | --- | --- | --- | --- |
| Masters | 19 | 20 | 20 | 20 | 21 |
| Fellows | 567 | 571 | 570 | 571 | 579 |
| Members | 950 | 976 | 972 | 1026 | 1074 |
| Associates (Residents) | 461 | 494 | 486 | 391 | 405 |
| Medical Students | 222 | 240 | 234 | 275 | 307 |
| Affiliates (MD and non-MD) | 3 | 6 | 10 | 10 | 12 |
| Total members | 2,222 | 2,307 | 2292 | 2293 | 2398 |
---
2015 Chapter Excellence Award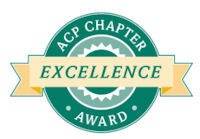 The Minnesota chapter of ACP has received the 2015 Chapter Excellence Award. The award recognizes chapters which successfully meet the standards for managing a chapter. In order to achieve the Chapter Excellence Award, chapters must meet all basic criteria and seven optional criteria. Criteria include such activities as formulating an effective Governor's Council and committees, communicating frequently with membership, providing educational opportunities, recruiting and advancing members and celebrating membership through local awards.
---
Welcome New Medical Student Members!
Many thanks to the Internal medicine Interest Group Leadership at both Minnesota Medical Schools for their recruitment of new members. The U of M IMIG registered 141 new ACP/IMIG student members and the Mayo IMIG registered 60 new medical student IMIG/ACP members. We welcome our new student members, and look forward to your engagement in the chapter!
---
ACP Leadership Day
Congratulations to Katelyn Madigan and Patrick Boland, two medical students who have been awarded a travel scholarship to attend ACP Leadership Day and meet with Minnesota's legislative delegation to discuss health policy issues important to Internal Medicine
---
Recruit a new Member and reduce your dues
If you have colleagues who are not yet ACP members-encourage them to join now, particularly anticipating the 2016 national ACP meeting in Washington, DC. The link describes the Recruit a Colleague process by which you can have your dues for the next year reduced by $100 or more. A dues discount is always welcome! However, the real reason to encourage your peers to join is for them to become engaged in the community of Internal Medicine in Minnesota and to strengthen the voice of our profession, increase lifelong learning, mentor medical students and residents, and take advantage of the professional resources national ACP has to offer including education at meetings and on line, insurance benefits, the Annals of Internal Medicine, assistance with choosing an electronic health record and medical home, electronic medical decision making resources, and patient and professional advocacy.
How can we better serve you? Please contact me with questions or thoughts on how the MN-ACP can serve you.