---
---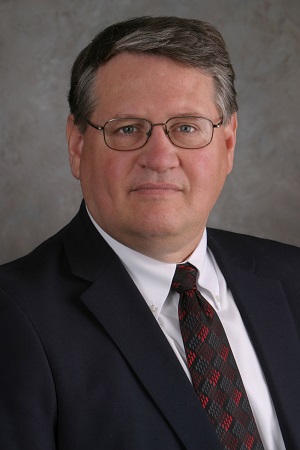 William J Yost, MD, FACP, ACP Governor
---
A Few Words from the Governor
How the world has changed since our last newsletter was sent. Less than six months ago most of our thoughts were consumed with ordinary issues related to the clinical care of our patients, advocacy on behalf of our patients and our profession, and anticipation of another Match and welcoming new residents and fellows into our training programs. The economy was mostly booming. Many of us were looking forward to meetings and conferences to further strengthen knowledge and skills and renew acquaintances and friendships.
Then everything changed. The global COVID-19 pandemic has swept across the world and has changed almost everything. Our hospitals have been inundated with COVID-19 patients, sometimes nearly to the breaking point. Ambulatory clinics and practices have seen shocking declines in patient volumes, and, in some cases, have had to close clinics. Physicians have seen significant reductions in compensation. Patients have sometimes delayed care as a result of anxiety related to the risk of exposure to the novel coronavirus by going to one's doctor or the local ER, creating the risk of a whole second wave of casualties related to COVID-19. Medical student rotations were suspended over concerns of whether we had enough PPE, schools moved to virtual platforms, and meetings, large and small, were canceled across the country. The economy has been dealt a blow from which it's still reeling. We all wear masks.
I could go on, but you know all of this as well as I do.
I also see cause for optimism and hope, though. Through the stress, anxiety, and extraordinary changes through which we've all been going, I've seen the rapid responses by practices, institutions and organizations to contain and slow the rate of spread of infection. We've all seen numerous examples of individuals on the front lines, physicians, nurses, and other health care professionals, willingly going back in to work every single day to provide skilled and compassionate care to desperately ill, sometimes dying, patients. I've witnessed nobility and courage. I see physicians stirred to advocacy in the hope to improve the health of their communities.
Throughout all, and as we continue to hope for an effective vaccine and treatment modalities, I am constantly proud of what all of you do, and to be a member of our profession.
---
An Update on the Progress 2020 Meeting
As you all know, the numbers of COVID-19 in the state of Iowa continue to climb. While we would all prefer an opportunity to meet in person, unfortunately we'll be unable to do so. The restrictions necessary to reduce the risk of infection are sufficiently limiting that the Planning Committee has determined that we are simply unable to meet in person.
The meeting will be offered on a virtual platform, and I am genuinely excited about some of the speakers and topics to be offered. I think it will be worth your while, and I hope you can attend.
We do plan to conduct our annual ACP Clinical Vignette Competition in which residents from each of the four in-state internal medicine residency programs will compete against each other. The programs will, as usual, have intramural competitions in which residents from the same program will compete against one another. The winners of the intramural competition will have the opportunity to compete against one another in the state-wide competition, also in a virtual format. As we get closer, I'll provide you more details and invite all of you to attend from the comfort of your office or your home!
---
Advocacy Update
In response to the COVID-19 pandemic and the steady rise in cases in the state of Iowa, the Council of the Iowa Chapter has issued a statement that strongly encourages masking as part of a comprehensive strategy to slow and contain the spread of infection. The statement is included in bold font below:
The impact of the global COVID-19 pandemic has been extraordinary, and the rate of infection is once again climbing rapidly in the state of Iowa. The impact on individual Iowans, businesses, and the economy is undeniable.
In response, the Iowa Chapter of the American College of Physicians supports and strongly recommends wearing surgical or cloth masks in community settings when physical distancing is not possible and believes that authorities should include masking as a component of a comprehensive public health strategy to prevent and contain the spread of COVID-19. The comprehensive public health strategy should include masking, good hand hygiene, approved disinfection practices, social distancing where possible, and an effective testing strategy that is adequately resourced and designed to provide prompt and timely testing for all for whom testing is indicated.
As advocates for the public health, we strongly support this comprehensive approach to slowing the rate of spread of COVID-19 in our communities.
In particular, for their efforts in writing this statement, let me thank Jon Van Der Veer, DO, Katie Harris, MD, Bob Weis, MD and Sam Thomas, OMS-II at DMU. Thank you for your hard work in helping write and distribute this!
And, in other news, I'm pleased to inform you that our Chapter is co-sponsoring a resolution to be discussed in the Board of Governors meeting this fall. The resolution is a call to allow lifting of visitors' restrictions in the cases of cognitively or developmentally impaired individuals in order to allow for the presence of a caregiver known to the patient. I'll keep you informed.
Finally, another slate of resolutions has been submitted to the Board of Governors for review at this fall's (virtual) meeting. I sit on one of the Reference Committees, and I will soon be sending the resolutions out to the membership for your review, advice and counsel. Thanks for doing that.
---
A Reminder to Members
Look for news soon regarding the Annual Internal Medicine Meeting. As you all know, the meeting in Los Angeles was canceled this year as a result of COVID-19. Since it appears that the pandemic isn't going away soon, there are serious conversations underway regarding the feasibility of bringing thousands of internists together for the largest internal medicine meeting in the world.
More to come.
Persevere. Be well.
William J. Yost, MD, FACP
Governor