You are here
Chapter News
Chapter News
Delaware Chapter Receives John Tooker Evergreen Special Recognition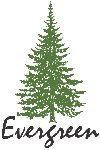 (June 2022) The John Tooker Evergreen Awards Program provides recognition and visibility to chapters that have successfully implemented programs to increase membership, improve communication, increase member involvement, enhance diversity, foster careers in internal medicine and improve management of the chapter. The Delaware Chapter received a special recognition for their initiative, Annual Resident QI Symposium.
Annual Resident QI Symposium
Themes: High Value Care/Quality, Medical Students and Resident/Fellows
This unique and separate QI symposium is the first DE ACP Chapter Activity that has focused on practice-based QI.
The Annual Resident Quality Improvement (QI) Symposium, co-sponsored by the Delaware Chapter and the Internal Medicine Residency Program of ChristianaCare Health System, was initiated in the 2018-2019 Academic Year. More than 20 abstracts were submitted from residents who designed and conducted unique QI projects. They were judged by the Chapter and ChristianaCare IM Faculty, who scored according to a standard rubric, and selected 3 winning abstracts for podium presentations at the events. Invitees for the events included all residents from the ChristianaCare IM, Med-Peds, and Med-ER residencies, all members of the DE Chapter ACP Governor's Advisory Council, and ChristianaCare IM Faculty.
---
Congratulations New Delaware Chapter Fellows
(March 2022) Congratulations to the Delaware Chapter's newest Fellows. Fellowship in the College is an honor. Being an FACP® is a distinction earned from colleagues who recognize your accomplishments and achievements over and above the practice of medicine. The most important considerations for ACP Fellowship are excellence and contributions made to both medicine and to the broader community in which the internist lives and practices.
---
Support our Local Speakers at Internal Medicine 2022

Join ACP and your colleagues as we reconvene to meet our personal and professional goals. World-renowned faculty will present important topics and the latest evidenced-based clinical and practice information that invite you to discover new ways to improve your own techniques and patient care. Internal Medicine Meeting 2022 will also introduce a refreshed schedule and two plenary gatherings featuring must-see speakers.
---
BOR Action on Fall '21 BOG Resolutions
(December 2021) A summary of Board of Regents (BOR) actions on resolutions debated at the Fall 2021 Board of Governors (BOG) virtual meeting is now available. Resolutions initiated by ACP members and endorsed by a chapter council and the BOG become ACP policy when adopted by the BOR.
If you have an idea you'd like to suggest to ACP, consider submitting a resolution to our chapter.
---
Congratulations to Dr. Friedland on Mastership
(October 2021) Congratulations to Dr. Allen R. Friedland, MD, MACP, the newest Delaware Chapter Mastership of the American College of Physicians (MACP). MACP is one of the most prestigious awards in the college, for those fellows of the college who demonstrate integrity, the utmost professional behaviors, excellence in the practice of medicine, and significant impact on the profession. MACPs represent a very small percentage of college membership.
Join me in congratulating them on this tremendous accomplishment.
---
ACP's Online CME & MOC Learning Center adds information on state-specific CME requirements
(Spring 2021) Wondering about Delaware's CME requirements? You can now visit the Online CME & MOC Learning Center and click on the "State CME Requirements" tab to learn all about what you need to do. Note: You must be logged into your ACP Online account to access this information.
---
Get Involved - Leadership Opportunities in the Chapter
(September 2020) Are you interested in getting more involved in the Delaware ACP chapter, but don't know how?
Do you have an interest in scholarly activity, medical education, advocacy or leadership?
If so, the Delaware ACP needs YOU! We are looking for interested candidates for several leadership opportunities with our ACP Chapter. This is a great opportunity to become more engaged with the ACP members in our State, as well as to develop leadership skills and enhance your scholarly CV.