---
---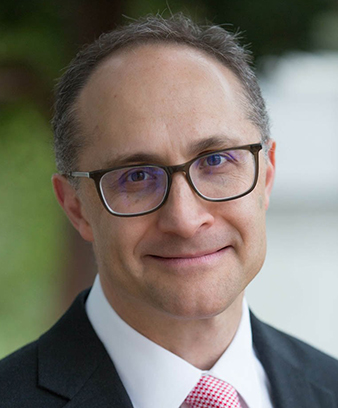 Michael E. Lazarus, MBBCh, FACP, ACP Governor
---
Letter from the Governor
The summer has begun and many of us are hopefully away on vacation, recently returned from vacation or planning a vacation soon. Unfortunately, the one constant that is still around to ruin our holiday plans is COVID. The new ultra-contagious Omicron BA.5 variant has become the dominant strain in the United States. We are seeing a rise in cases here in Southern California and consequent increase in hospitalizations. There is good evidence to suggest a 2nd booster is helpful in preventing hospitalizations* even if the vaccine that specifically targets the new variants (BA.4 and BA.5) will only likely be available in the fall. Sadly, even though the FDA approved a second booster for all Americans over 50 some time ago, to date only 1 in 4 have had a fourth shot. Right now, common sense approaches like indoor masking (N95/KN95), good hand hygiene and physical distancing measures still reduce risk of infection but 'Covid Fatigue' and a desire to get out and just enjoy the summer are at odds with the guidelines and CDC recommendations.
That said, the ACP remains committed to bringing you the best most updated guidelines and information to help guide your practice and care for your patients. Coming up in a few weeks ACP Southern California Region 2 and UC Riverside will be co-sponsoring their ever-popular Internal Medicine Board review on the weekend of July 30-31. It's virtual so you can conveniently attend from the comfort of your home or office with minimal disruption to your schedule. I can personally attest to the quality of the course with fantastic educators from all around Southern California. I attended the course in 2008 and 2018 before my ten-year ABIM Internal Medicine recertification and found it to be not only one of the least expensive comprehensive board reviews but the least disruptive to my clinical schedule. Dr. Maher Roman from ACP So Cal Region 2 has been running the course for the last 24 years and his enthusiasm and dedication to our education is truly admirable. For further information please see details below.
Finally, please save the dates for our Annual ACP Combined Chapters Southern California Scientific Meeting which will be held on the campus of UCSD School of Medicine in La Jolla in the Medical Education and Telemedicine Building on Saturday October 8. We are hoping to be present in person, assuming the state of Covid infection permits. Lastly, on October 29, 2022, we will be presenting an All California (Northern California plus our three Southern California Chapters) - All Virtual Combined Educational Meeting. We anticipate bringing you world class speakers and some exciting topics that were informed by feedback from our membership and Fellows. Please look out for further details about these two exciting events in the coming weeks.
Hoping to see you all in La Jolla in October!!
Sincerely,
Michael E. Lazarus, MBBCh, FACP
Governor, ACP Southern California Region I
---
Advocacy
This year's ACP 2022 ACP Sacramento Leadership took place virtually March 7-11, 2022. ACP S. California Region I was well represented with a great mix of members, residents and medical student participants. Our delegation was able to meet with numerous California legislators over the course of the week. Great job everyone!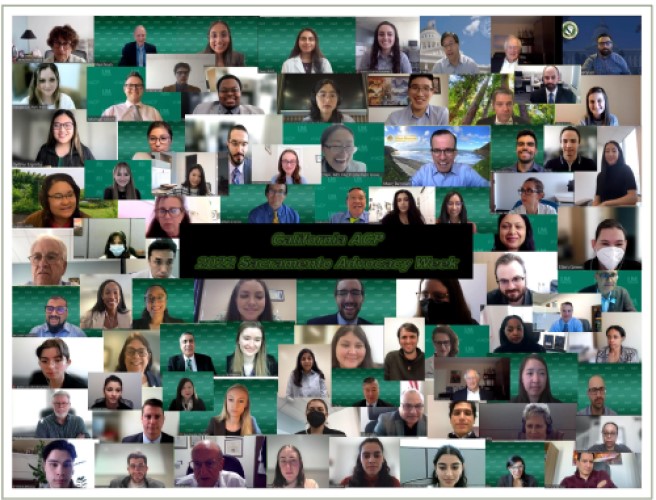 ---
2022 ACP Washington Leadership Day
This year's 2022 ACP Washington Leadership Day took place in person on May 17-18. California sent a 36-member strong delegation made up of members, residents and medical students. Attendees were able to meet with staff from both California senators, and over 45 congressional members to advocate on various health-related issues. Thank you to all ACP California Region 1 members that took time out from their busy schedules to represent our Chapter.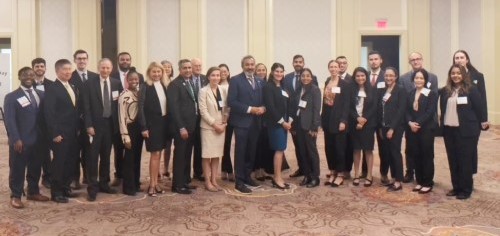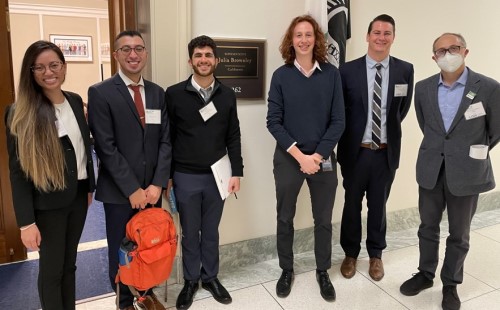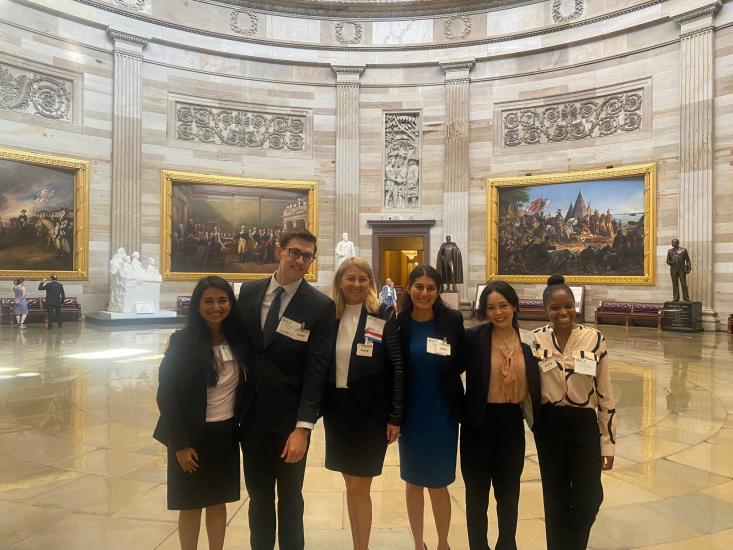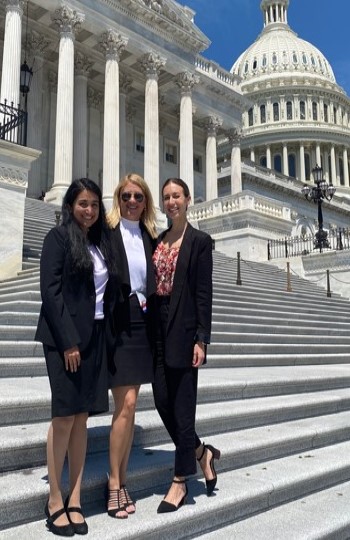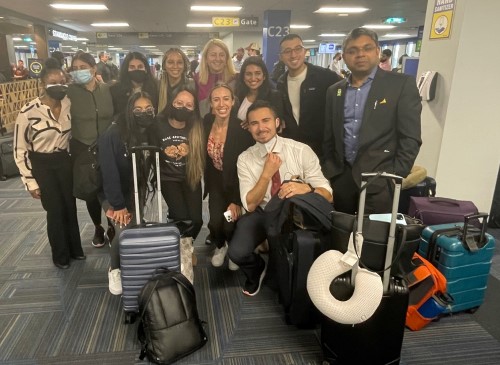 ---
Wellness Being Champion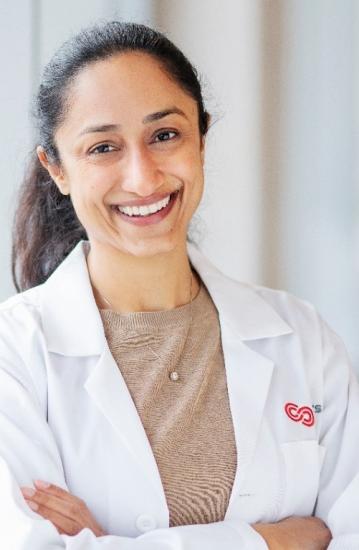 Dr. Sukmani Padda
We would like to congratulate Dr. Sukmani Padda for being selected as our chapter ACP Well-Being Champion. In this role, she assists in promoting the rationale for investing in clinician well-being, share key evidence-based strategies to improve clinician well-being and professional fulfillment, and foster the development of chapter-based communities that support well-being and professional fulfillment.
---
New ACP Fellows
We are happy to announce that the following people have been advanced to ACP Fellowship in our region within the last 6 months. Congratulations!
Gholamreza Badiee, MD, FACP
Priti Gagneja, MD, FACP
Mukul Gupta, MD, FACP
May S. Kyi, MD,MBBS, FACP
Aldo A Ilarde, MD, FACP
Sarfaraz A Mansuri, MBBS, FACP
Jeanette Sison Ilarde, MD, FACP
Chad S Sparks, MD, FACP
rant A Turner, MD, FACP
Noah Wald-Dickler, MD, FACP
---
REGISTER NOW
One Weekend and Only $200 = 20 Hours of In-depth Learning
24th Annual ACP California Virtual Live Internal Medicine Review and Update Course
July 30-31, 2022
Don't miss this chance to attend this popular weekend Virtual Live IM Board Review and Update Course.
This course has:
A 24-Year track record for a course that earned the acclaimed National ACP John Tooker Evergreen Award.
Live interactive learning guided by expert faculty who will help update your knowledge and prepare you for your exam.
Comprehensive, yet concise, 20 hours curriculum utilizing Reviews-Update and Practice Questions (RU-PQS) format.
Real-time polling to instantly gauge your learning against other attendees.
Online access to program material and recorded sessions for up to three months after the course.
Up to 20 AMA PRA Category 1 CME Credits(TM), and MOC points.
Virtual one-weekend course that you can attend from the comfort of your home or office with minimal disruption to your schedule.
High ratings and recommendations from prior attendees on: panelists, content and preparation for passing certification and re-certification exams!
Click here to view the program and register.
For more information, please contact our course coordinator, Natalie Kaczur, at acp.imreviewcourse@gmail.com.
Sincerely,
Maher Roman, MD, MACP; Alpesh Amin, MD, MACP; Ramdas Pai, MD, FACP and Sherif Khalil, MD, FACP
Course Directors
---
ACP Student Internist Award
Each year ACP honors a medical student from the David Geffen School of Medicine at UCLA, Keck School of Medicine and Western University with an award as the top student going into Internal Medicine residency training.
This year's winners include Nguyen Vo Bao Pham, MD from UCLA, Edison Xu, MD from USC and John Mogannam, DO from Western University. Congratulations to all three graduates!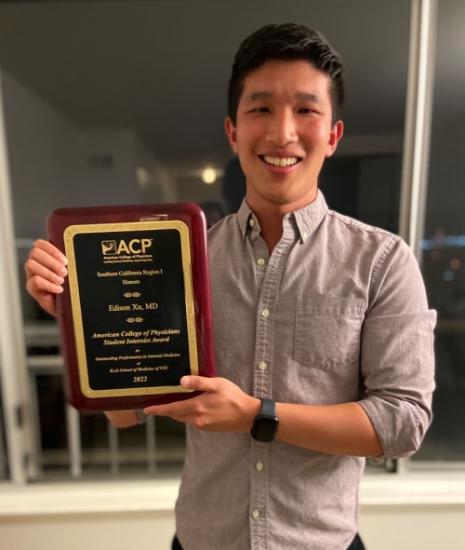 Edison Xu, MD
Keck School of Medicine @ USC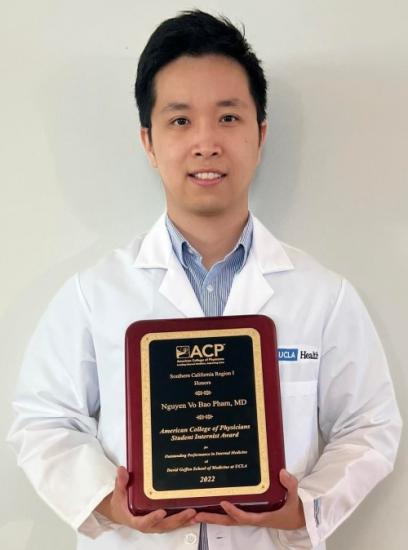 Nguyen Vo Bao Pham, MD,
David Geffen School of Medicine @ UCLA