---
---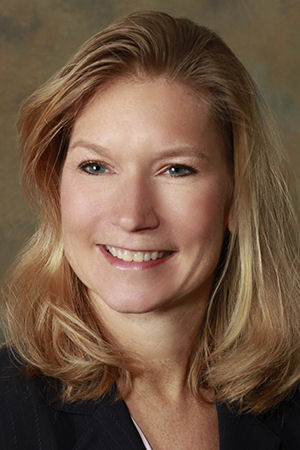 Julie A. McCormick, MD, FACP, ACP Governor
---
ACP's New Vision for Health Care
Happy New Year! I hope 2020 finds you and your family happy and healthy. In the new year ACP will be rolling out it's New Vision for Health Care, a comprehensive series of papers describing ACPs bold vision on how to reform the US healthcare system.
ACP has released a comprehensive series of policy papers that outline ACP's vision of a better health care system for all, published as a supplement in Annals of Internal Medicine. " Better is Possible: The American College of Physicians Vision for the U.S. Health Care System issues a bold call to action, challenging the U.S. to implement systematic reform of the health care system, and provides an ambitious new vision for better health care for all and expansive policy recommendations for how to achieve it.
ACP's "Envisioning a Better Health Care System for All" series of policy papers addresses issues related to coverage and cost of care , health care delivery and payment system reform , and reducing barriers to care and social determinants of health . They offer specific recommendations supported by evidence about ways the U.S. can change the status quo and improve the health care system for all.
ACP developed the papers based on examination and analysis of the strengths and weaknesses of the current U.S. health care system and ACP's analysis of the major problems with American health care. Using the best available data and evidence and a comprehensive review of the literature and recommendations as their foundation, potential solutions outlined in the papers build on ACP's day-to-day advocacy to support the daily practice and well-being of its members and health of patients.
ACP invites all members to join the conversation:
Engage on social media by using #ACPVision4HealthCare.
E-mail your thoughts, questions, and suggestions to us at newvision@acponline.org
---
Mark Your Calendars
March 21, 2020 – 9:00-11:00am ABIM MOC Module: 2019-2020 Update in Internal Medicine
UAA/ WWAMI classroom UAA Health Sciences Building, room 303, (3rd floor corner)
3795 Piper Street room 110, third floor
Anchorage , AK 99567
Matt Hollon, MD Governor of Washington Chapter ACP
$100 per attendee - members and non-members welcome!
Please register HERE
please arrive 15 min early if you need to register on site. Virtual attendance via Zoom into Meeting will also be available for those who pre register. Email Julie Lake @ Lake@mtaonline.net for further information as you will need to download Zoom Into Meeting in advance and receive materials, instructions, and meeting code/link via email.
Internal Medicine Meeting 2020
The next Internal Medicine Meeting will be held on April 23 - April 25, 2020 in Los Angeles, CA. So close to home, this gives our Alaska Chapter easy access to the meeting. If you have never been to a national meeting this would be the best time - right in our back door.
Alaska ACP/AKOMA CME 2020 , May 7-9 at the Sheraton of Anchorage. Plan on coming all three days and enjoy hearing from Robert McLean MD - more on policy of the New Vision and we will be looking forward to Jay Butler, MD coming home and sharing information on infectious disease. Postcards will be mailed with registration link soon, please consider using these to encourage your colleagues to attend.
Leadership Day May 12-13, 2020 , interested in joining the delegation? Chapter members interested in attending with medical students to meet with our legislators let Julie Lake know Lake@mtaonline.net or see email with application sent Jan 15.
---
ACP Issues Guideline for Testosterone Treatment in Adult Men With Age-Related Low Testosterone
ACP has published an evidence-based guideline in Annals of Internal Medicine. The paper has two recommendations, including that physicians should discuss whether to initiate testosterone treatment in men with age-related low testosterone with sexual dysfunction who want to improve sexual function and that physicians should not initiate testosterone treatment in men with age-related low testosterone to improve energy, vitality, physical function, or cognition.