---
---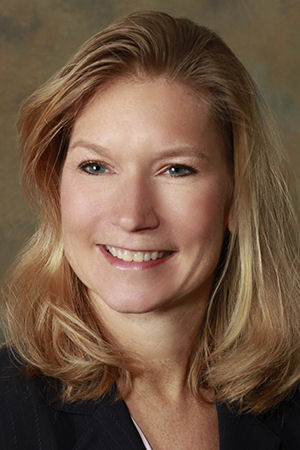 Julie A. McCormick, MD, FACP, ACP Governor
---
Governor's Message
Hope this fines you safe and healthy - Hunkered down with your family.
I want to let you know how ACP has been helping with our members - from education on COVID-19 to advocacy for telemedicine and payment models.
We are lucky in Alaska that our numbers are so much lower than in other communities - I have had the opportunity to communicate with Governors from across the country and they have been hit hard.
Our needs are different from the nation but there are excellent education materials on COVID-19 and treatment on the ACP website. Check out the "Novel Coronavirus: A Physician's Guide"
ACP is working on telemedicine - Currently the push is to get equal coverage for video and audio visits. The elderly who are more at risk and need more health care, are also those who can not connect with computer apps and Facetime. ACP is actively working with payment. ACP understands the independent practitioner struggles with keeping an office open and overhead costs. Our discussion on our latest leadership meeting was how to keep physicians working and their practices open during and after this crisis.
Telemedicine: A Practical Guide for Incorporation into your Practice
Telehealth Coding and Billing Practice Management Tips
---
ACP Updates
ACP is also delaying the membership dues until September - they did not want to burden physicians during this time.
As our local ACP meeting and the national meeting were cancelled, ACP plans to provide additional CME webinars to supplement our education. Look for an opportunity to earn 30 credits based on the national scientific meeting that was planned in Los Angeles in April. You can earn your CME without leaving the house!
The CARES Act is a way that physicians can get help with forgiveness of the loan - new funding was recently approved by our legislators. If you have not applied - look into the following helpful webinars
The Paycheck Protection Program (PPP) and the Economic Injury Disaster Loan (EIDL) emergency advance, which are managed by the Small Business Administration (SBA), offer low-interest loans to small businesses to cover payroll, benefits, rent, mortgage, utilities, and other business expenses.
---
COVID-19 Updates
ACP resources on COVID-19 are updated daily.
My hope is our physicians will stay healthy themselves, be able to continue to care for our patients currently and into the future as all of our practices will be profoundly affected.
Don't hesitate to reach out if you need help with education on COVID-19, financial assistance, or just to reach out for socialization. We are here for each other. Don't struggle on your own, we are united.