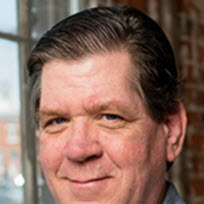 Joseph Cunningham, CPA, MBA, CGMA is an Associate Professor of Business and Accounting at Wilson College in Chambersburg, PA., where he also teaches Personal Finance. He is a graduate of both Villanova University and Widener University. He resides in Downingtown, PA with his wife and two children.
Money, like time, could be a scarce resource as you earn your medical school education. Here are some common-sense habits to help with your day-to-day (and monthly) expenses.
Develop a Plan
Write out a monthly budget of your income (if any) and living expenses. Also, track where you spend your money. Try to cover your expenses without incurring additional debt. If you do work, try to save 10% toward an emergency fund.
Buy textbooks from upper classpersons or in the secondary market, like eBay, Amazon, and Alibris. Ask professors if the last edition rather than the latest edition will suffice. My niece, a second-year medical student, uses the medical school library's copy of a textbook she needs only on occasion.
Sell off personal items you no longer use or want. Sporting gear, college textbooks, and clothing you no longer use can head to the yard sale.
Live close to campus, and avoid meal plans. Share housing costs, grocery bills, and chores. Many hands lighten the load! Better still, live at home if possible.
Day-to-Day Living
Pay bills on time—avoid late fees and interest. Don't use credit cards unless you can repay the amount with cash when the bill is due. Paying bills electronically through a bank or credit union saves both time and money.
Using public transportation or ride-sharing is a huge cost savings. If you have access to public transportation, certainly use it whenever possible. The cost savings add up.
Look for low-cost socializing opportunities that avoid costly restaurants. Game, covered-dish, and movie nights are all great alternatives to pricey entertainment and dining.
Do not grocery shop on an empty stomach. Use coupons where possible; consider generic products as bargain alternatives to name-brand products.
Long-Range View
Continually search out scholarships and grants for medical school. FASFAs track information on a yearly basis, and your financial aid packages can change your medical school costs. Are you eligible for work study? Certainly take advantage of that opportunity.
Have part-time employment lined up for time off from school. My brother was a laboratory technician in medical school until he began clinical rotations. My niece works in retail over winter and summer breaks.
Do not plan on large outlays of cash during medical school. New cars and luxurious vacations are out of your reach. Also, turn your vacation into a "staycation"—low-cost daytrips are great alternatives in lieu of expensive ones; save those for later.
Cover your insurance needs, including auto, renter's, health, and life insurance. Obtain three quotes on each policy you need. For life insurance, choose term insurance over whole life policies. Life insurance can cover any debts your estate owes in the case of an untimely death of a medical student.
Your financial needs during medical school can run from minimalistic to 180 degrees in the other direction. These are personal choices that can have a long-term impact on your finances. Be frugal!