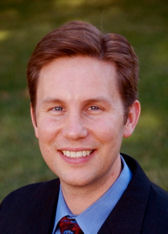 Alan Dow, MD, MSHA, FACP
Asst Vice President of Health Sciences for
Interprofessional Education & Collaborative Care
Seymour and Ruth Perlin Professor of Medicine and Health Administration
Virginia Commonwealth University
Interprofessional practice is the concept of collaborating across professions to deliver the best care to patients and their families. This concept may seem like common sense, but, in reality, it is challenging. Failures in collaboration across professions lead to patients receiving less comprehensive care, patient being harmed by medical errors, and practitioners having less professional fulfillment. Unfortunately, we too often practice in professional silos, learn in silos, and celebrate or commiserate in silos. There are also a number of systemic barriers to collaboration—like how we pay for health care, how we think about licensure, and prior mistreatment of people from one profession by people from another profession. Optimal interprofessional collaboration takes effort to happen.
One way to improve collaboration is through interprofessional education. Interprofessional education seeks to have students learn about, with, and from each other in order to build a more solid foundation for later collaboration in practice. Currently, all students participate in some sort of interprofessional education; however, this usually does not take place in the clinical environment in a purposeful way. The goal of this article is to provide some tips on how to make the most of opportunities to learn about interprofessional collaboration in the clinical environment outside of formal interprofessional education. Being a student in a clinical environment offers a tremendous opportunity to learn from other professions; yet, to learn the most, students need to be curious, humble, and collaborative.
Be Curious. Almost everyone in a teaching environment is excited you are there. People want to teach, and that includes faculty, other practitioners, staff, and patients. Embrace your role as a learner, and ask lots of question. This is good advice for being a student in general and even more important with interprofessional learning, because attending physicians and residents (who have been acculturated into professional silos) may not push you to learn about other professions. In the clinical setting, you will interact with nurses, pharmacists, therapists, chaplains, social workers, and many others from different professions. Be proactive about asking these people about their work and training. Most people like talking about their role, and all of us take a lot pride in our professions. Often, if you just ask, the learning will start to flow.
Be Humble. Being a health care practitioner in any field takes a lot of work. There is all the training necessary to become licensed, and then there is the day-to-day grind of taking care of complex health situations. Recognize that these individuals are experts in their work and that they may have surprising things to tell you about their professions. Engage from a place of curious humility, and be aware of when individuals may have more time to chat. For example, inpatient nurses are often busy with patient assessments and medication dispensing in the morning but less haggard midafternoon.
Be Collaborative. Know that learners have much to offer individuals from other professions, too. Beyond the joy of teaching and engaging with a learner from another profession, individuals may benefit from your knowledge of the specific medical plan for patients. Students can play an important role bridging the perspective of the medical team and the perspectives of health care practitioners from other professions. Not only is this good practice of collaboration skills, it also might help patients get better care. As you build rapport, you may make a difference as a clinician.
Being a learner in a clinical environment is a pivotal moment in medical education. At some point in the middle of the first clinical year, students magically start seeming more like doctors than students. A key ability for being an effective doctor is working with the interprofessional team to provide the best care. As you gain responsibility, your team is there to help you best fulfill your professional role. Embrace this time to learn about other health professions, and start using those skills in collaboration to help patients now and in the future.