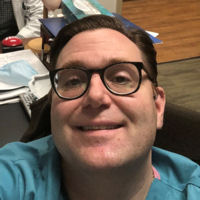 Nicholas J. Ruggiero II, MD, FACP, FACC, FSCAI, FSVM, FCPP
Director, Structural Heart Disease and Non-Coronary Interventions
Director, Jefferson Heart Institute Vascular Laboratory
Associate Director, Cardiac Catheterization Laboratory
Associate Director, Cardiovascular Diseases Fellowship
Associate Professor of Medicine
Sidney Kimmel Medical College
Thomas Jefferson University
Immediate Past President, Sidney Kimmel Medical College Alumni Association
Residency training: Internal Medicine
Internship: Thomas Jefferson University Hospital
Residency: Thomas Jefferson University Hospital
Chief Resident: Thomas Jefferson University Hospital
Fellowship training: Cardiology: Thomas Jefferson University Hospital
Interventional Coronary and Structural: Massachusetts General Hospital
Diagnostic and Interventional Vascular: Massachusetts General Hospital
Practice setting (e.g., academia, hospital or health system, private practice): Academic Medical Center: Thomas Jefferson University Hospital
Years in practice: 11.
How many patients do you see daily? 3–6 procedures 3–4 days per week. 25–40 clinic patients 1–2 days per week.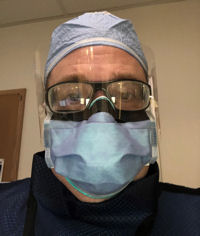 In a given week, what nonclinical duties do you have outside of patient care? Teaching fellows. Organizing trials. Writing papers.
The most challenging and rewarding aspects of caring for patients in your specialty or subspecialty: Challenging is fitting all aspects into 1 day. Reward is seeing people getting back to what they love.
What is the most important clinical skill in your daily practice? History and physical; always is and always will be.
What characteristics, or personal qualities, help you most in your specialty/subspecialty (e.g., being unafraid to ask probing questions)? Attention to detail.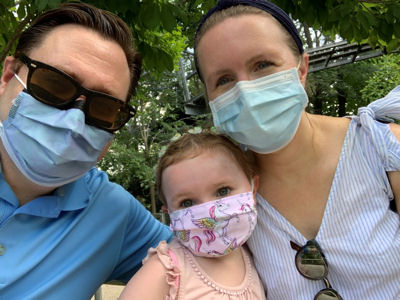 How do you feel about the balance of your professional and personal lives? I wish I could devote more time to my personal life, but the time with my family is 100% devoted to them.
Advice for diverse medical trainees in your specialty/subspecialty: Be a good doctor; that is most important for all trainees.
What resources do you suggest for trainees interested in your specialty/subspecialty (books, podcasts, articles, websites)? See as many patients as you can; that's where you learn the science and art of medicine.
What is your motto, or favorite saying, to describe your life in this specialty? Your I will is more important than your IQ.