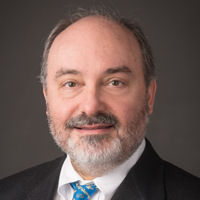 Perry Guaglianone, MD, FACP
Residency training: internal medicine: University of Southern California/Los Angeles County Medical Center.
Fellowship training: Medical Oncology: USC/LAC Med Center. Hematology/Oncology: University of California, Los Angeles.
Practice setting (e.g., academia, hospital or health system, private practice): Private practice in a single-specialty group.
Years in practice: 27.
How many patients do you see daily? 15–25.
In a given week, what nonclinical duties do you have outside of patient care? Hospice Medical Director, Committee Meetings, Group Practice Governance, Medical Meetings (now mostly virtual), reading journals (mostly online).
The most challenging and rewarding aspects of caring for patients in your specialty or subspecialty: It's challenging to keep up with the pace of work at the office, to plan the next day and to plan several steps ahead. It's rewarding to see a therapy show dramatic benefits, especially while participating in research protocols.
What is the most important clinical skill in your daily practice? We are trained to process large amounts of data, but we have to train ourselves to translate it into something the patient understands.
What characteristics, or personal qualities, help you most in your specialty/subspecialty (e.g., being unafraid to ask probing questions)? It's nice to tell someone good news and sad to tell bad news, but it's important to be honest with the information so the goals of therapy stay grounded.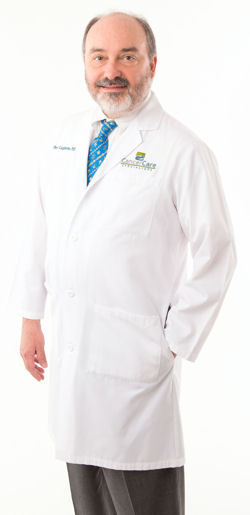 How do you feel about the balance of your professional and personal lives?I work hard at the clinic so I won't bring work home. It's helpful to plan vacations and time off. At work it is immersive, but that time can be separated from personal time.
Advice for diverse medical trainees in your specialty/subspecialty: I don't see any limitations. Patients are happy to talk to a doctor who is willing to hear what they have to say. I think that's universal.
What resources do you suggest for trainees interested in your specialty/subspecialty (books, podcasts, articles, websites)? The American Society of Clinical Oncology and the American Society of Hematology provide an abundance of resources.
What is your motto, or favorite saying, to describe your life in this specialty? I don't have a motto, but I try to stay grounded.