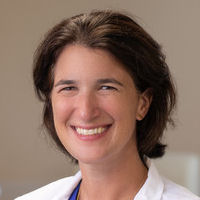 Jaimie P. Meyer, MD, MS, FACP
Specialty or subspecialty: Internal medicine, infectious diseases, addiction medicine.
Residency training: Internal medicine (at NY Columbia Presbyterian).
Fellowship training (if applicable): Infectious diseases (at Yale).
Practice setting (e.g., academia, hospital or health system, private practice): Academic medical center.
Years in practice: I finished clinical training in 2009 … so 12 years.
How many patients do you see daily? On clinic days, 3 to 6 in a half-day session. On hospital rounding days, 10 to 15. Some days none at all.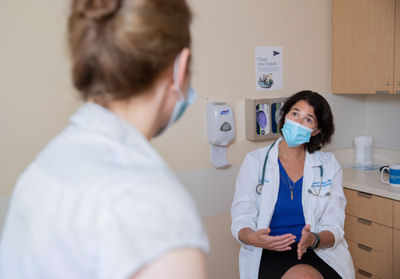 In a given week, what nonclinical duties do you have outside of patient care? I mostly do clinical research on HIV prevention in women (with a focus on criminal justice, drug treatment, and domestic violence service settings), so on days I'm not seeing patients in my HIV clinic or on the infectious disease service in the hospital, I run a clinical research lab. We are running several clinical trials, so I meet with my team to discuss the projects, review and analyze the data, and write papers and the next grants. Since the start of the pandemic, I've also been heavily involved as a medical expert on legal cases related to COVID-19 in prisons and writing and speaking about COVID-19 in the public media.
The most challenging and rewarding aspects of caring for patients in your specialty or subspecialty: Building trust and supporting people through some of their most challenging life experiences—coping with a new HIV diagnosis, returning home from prison, struggling with substance abuse, and getting started on treatment.
What is the most important clinical skill in your daily practice? Listening!
What characteristics, or personal qualities, help you most in your specialty/subspecialty (e.g., being unafraid to ask probing questions)? Reserving any personal judgment or feelings of personal discomfort. Caring deeply and passionately about health equity.
How do you feel about the balance of your professional and personal lives? I have a very flexible job and wonderfully supportive family and colleagues that help me make it all work. It's less about any sense of balance and more about getting used to comfortably juggling.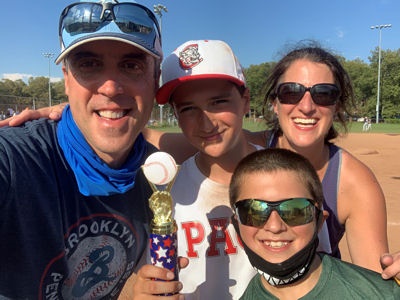 Advice for diverse medical trainees in your specialty/subspecialty: ID sits at the intersection of social justice and medicine. Diverse perspectives welcome and encouraged!
What resources do you suggest for trainees interested in your specialty/subspecialty (books, podcasts, articles, websites)? I'm pretty sure there is a required movie list: And the Band Played On, Philadelphia, Dallas Buyers Club, The Normal Heart. Anyone who is interested in more of the addiction medicine side of things, check out the "Crackdown" podcast by my colleague Ryan McNeil.
What is your motto, or favorite saying, to describe your life in this specialty? It takes a village.