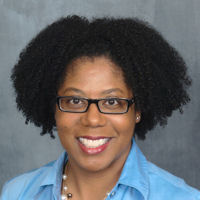 Karen Y. Luster, MD, FACP
Specialty or subspecialty: Internal medicine.
Residency training: Emory University School of Medicine in Atlanta, Georgia, completed 2004.
Fellowship training (if applicable): Women's health fellowship at Emory University School of Medicine, completed 2005.
Practice setting (e.g., academia, hospital or health system, private practice): I've done all of these things. Now, I'm in private practice. I am in my second year of ownership.
Years in practice: 15.
How many patients do you see daily? I honestly don't know. I never really look. I know it's more than 12, but I prefer not to see more than 25.
In a given week, what nonclinical duties do you have outside of patient care? The new one they do not teach you about in training is probably the e-mails and the text messages that are in the electronic health records. I have a love–hate relationship with this feature. Webinars and "administrative meetings": You will have these no matter what area of medicine you choose.
The most challenging and rewarding aspects of caring for patients in your specialty or subspecialty: The challenge of finding that hidden diagnosis that might have been missed even by you initially. But, oh, when you make that patient feel better … it is such a satisfying feeling.
The most frustrating challenge is probably all the unnecessary paperwork that is deemed "necessary." And it must be done, because it decides whether you are a "quality physician," whether your patients can get their medication, and whether you are properly reimbursed.
The most rewarding is the fun I have just going to work. You create these great relationships where patients really do feel like family. So, it drives you to take care of that "little sister" or "big brother."
What is the most important clinical skill in your daily practice? Listening and history-taking. That was probably my most important lesson I got at Tulane. I didn't think much about it when Dr. Durante told us how important it was to listen to the patient the first time and let them tell their story. He said that if you didn't, they will try until they find someone who does. I have made so many diagnoses that "got missed" just by listening.
What characteristics, or personal qualities, help you most in your specialty/subspecialty (e.g., being unafraid to ask probing questions)? I try to explain things to patients in a way that almost anyone can understand. And this may sound basic, but most of my new patients tell me they finally found a doctor who they can understand and who listens to them. They also seem to like the fact that I laugh. I think it makes me more human to them.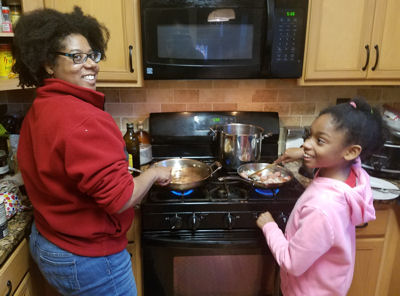 How do you feel about the balance of your professional and personal lives? I never cared much for this question. I'm not quite sure what they're getting at when this question is asked. I think I hear it through different ears. I hear it through the ears of a mother, wife, physician, and now business owner. In my experience, this has been an issue for every mother working inside and outside the home. I'm not sure if in any area of life people have that perfect balance. I believe it's just an ebb and flow, and you adapt to the current situation. If some situations take more time more energy, then you adjust.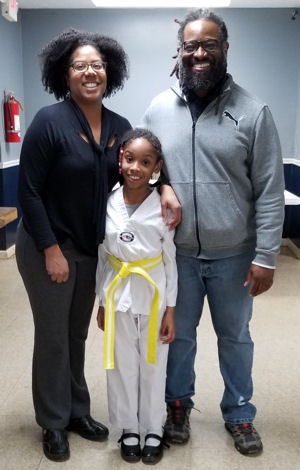 Advice for diverse medical trainees in your specialty/subspecialty: Remember there is not necessarily data on everything. Sometimes you may have to rely on your personal experiences, including cultural ones, to help make the best decisions for your patients. They didn't mention this so much in my training, but I find this to be true.
What resources do you suggest for trainees interested in your specialty/subspecialty (books, podcasts, articles, websites)? Essentials of Musculoskeletal Care edited by John Sarwalk. Review your DSM 5. The Fenway Guide to Lesbian, Gay, Bisexual, and Transgender Health, 2nd Edition. MKSAP forever.
What is your motto, or favorite saying, to describe your life in this specialty? In 1988, this song came out, and I didn't care for it much because I didn't understand it. It is "Roll With It" by Steve Winwood. He says, "When life is too much, roll with it, baby."