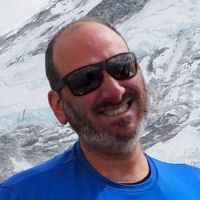 Joel M. Topf, MD, FACP
Assistant Clinical Professor of Medicine
Oakland University William Beaumont School of Medicine
Residency training: Indiana University Med-Peds.
Fellowship training: University of Chicago.
Practice setting (e.g., academia, hospital or health system, private practice): Superficially, I am a partner in a private practice subspecialty partnership. However, if you scratch the surface, the practice setting is a bit less typical. Our group has a contract with St. John Ascension Hospital to run the nephrology fellowship and provide nephrology teaching to the residents and medical students who rotate at the hospital. So, although I'm in private practice, I spend a lot of my time teaching fellows and residents.
Years in practice: 17.
How many patients do you see daily? One of the joys of my practice is the variability. I have clinic 3 days a week; on those days, I see around 20 to 30 patients, with about half in the clinic and half on the wards. On the other 2 days, I see my hospital patients and my dialysis patients, both home therapies like peritoneal dialysis and in-center hemodialysis. I have weekend call somewhere between one-in-three and one-in-four weekends.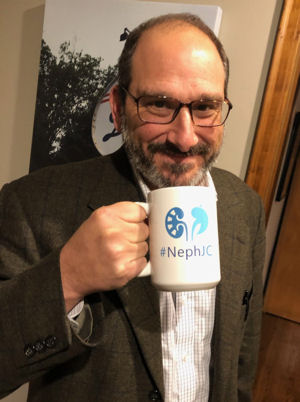 In a given week, what nonclinical duties do you have outside of patient care? My nonclinical duties are largely self-imposed. I have made it my mission to improve nephrology education, and to that end I have developed a number of social media programs. This includes two podcasts, a Twitter journal club, and a social media internship that trains 30 interns from around the world on how to use social media for medical education. Beyond that, I am the medical director for the clinical research division of my practice. This division is usually running a dozen or so pharmaceutical trials spanning the gamut from phase 2 to phase 4. I was recently made associate program director, formalizing the role I have been performing for a while.
The most challenging and rewarding aspects of caring for patients in your specialty or subspecialty: Nephrology is more intimidating than it is hard. Like any specialty, there is a limited scope of disease, and through repetition practitioners quickly get good at taking care of these problems. However, primary care physicians are often intimidated, and when patients cross over to severe kidney disease nephrologists often become the caregiver for some patients. So, a nephrologist needs to maintain their primary care skills to take care of their patients.
What is the most important clinical skill in your daily practice? Fastidiousness. There are many details in nephrology, and it is important for the physician to make sure they follow up on all of those.
What characteristics, or personal qualities, help you most in your specialty/subspecialty (e.g., being unafraid to ask probing questions)? Dedication. My career as a nephrologist does not follow any strict hourly limits. It does not have shifts or time when I am off. My phone rings on weekends and evenings. As a nephrologist, you establish relationships extending over years with very sick patients, and the times that they need you do not always fit inside a 9-to-5 schedule. I think being receptive to that type of meaningful career is a critical quality in a nephrologist.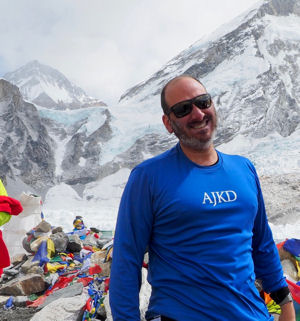 How do you feel about the balance of your professional and personal lives? See above.
Advice for diverse medical trainees in your specialty/subspecialty: If you are hesitant about exploring nephrology because you think that it is hard, it isn't. A 2-year fellowship is plenty of time to master all of the skills needed to be a nephrologist. The reputation nephrology has gained for being difficult was gained from years of poor nephrology teaching in the preclinical years. It is a great field with lots of career options. Come on in; the water's great.
What resources do you suggest for trainees interested in your specialty/subspecialty (books, podcasts, articles, websites)? Come to NephJC journal club on Twitter. We meet every other Tuesday at 9:00 p.m. Eastern on Twitter, hashtag: #NephJC. It is a great community, and you will meet a lot of supportive people.
What is your motto, or favorite saying, to describe your life in this specialty? Saying the product of the kidneys is urine is like saying the product of a factory is pollution. Urine is a byproduct. The product is homeostasis.