Get answers to frequently asked questions regarding our Career Connection site.
Do I need an account?
You don't need an account to search for jobs, but it's a good idea to create one so that you can apply promptly and let employers know you're looking.You can also save searches and setup alerts to receive notification when new jobs are posted.
Is there a fee to establish an account?
No, there is no charge to register and use ACP's Career Connection.
I'm having trouble logging in.
You may need to reset your password. Be sure to enter the e-mail address that was used to set up your account.
How do I change my e-mail address, password, or contact info?
Log into your account. Select "My Tools" and click on "Account Information" or "Account Profile" to update these items.
I didn't include a CV when I first registered. Can I upload one at any time?
Yes, you can add your CV any time you are logged in by going to the, "My Account" page
How do I delete my account?
Sorry to see you go! Just click here and we'll take care of it within 1 business day.
What types of jobs are posted on this site?
ACP's Career connection accepts postings primarily for Physicians (MD, DO). Healthcare profesional and Academic Opportunities are available in a variety of specialties, practice settings, and geographic locations. Consulting alternate national, local, or niche job boards for other employment may be more appropriate for non-physician positions.
How do I improve my job search results?
This site offers "Quick" and "Advanced" search forms. Our advice is to begin your search as broadly as possible and narrow it as you go. With "Quick Search," you'll want to select at least a specialty and state. You'll obtain the most relevant results with "Advanced Search" and detailed criteria. For in-depth advice, refer to contextual help.
How do I create a job alert?
If the right opportunity isn't immediately available, a job alert lets you know as soon as a relevant opening is posted. Click the "New Search" link, enter your criteria and run a search. When results are displayed, click the "Create Saved Search Alert" button. Then name your search, choose alert frequency, and click "Save."
How do I edit or delete an alert?
This page will help you with that (make sure you're logged in first). To delete an alert, click the red "X." To edit an alert, click its name; on the subsequent screen, enter modified criteria. Consider changing alert frequency to "never" rather than deleting it entirely.
Where did my saved jobs go?
Employers control the duration of each posting. A job might appear online for a week or for several months. This system doesn't retain expired jobs. Please print the job listing or create a PDF if you'll need it for future reference.
Why should I post my CV?
Post a CV so that you can apply immediately to positions of interest. When you're looking for a job, posting a "Confidential" or "Public" CV is an excellent way to let employers know of your qualifications and interest.
Do employers or recruitment firms have access to the CV's on ACP's Career Connection site?
Not at this time. There is an option to allow your CV to appear in searches of our resume database but we will not be granting advertisers access at this time. You can change this preference at any time by visiting "My Account".
What are the privacy settings?
Private (default): Your CV is not searchable and employers can see it only when you apply directly to a posting.
Confidential: Your CV would searchable but contact information is masked. This hides e-mail, name, address, phone, and current company name.
Public: All information in your CV would be available to employers having access to the CV database.
*Please note that advertisers at this time do not have access to searching any CV's on the ACP's Career Connection site.
How do I ensure my privacy?
It's most secure to maintain your CV in "Private" status. Be sure to remove contact information from uploaded documents. With step-by-step or cut and paste CV builder, use only designated fields for address, phone, and e-mail.
How do I post my CV?
This system conveniently allows you to maintain multiple CVs and cover letters within your account. There are three options for posting a CV:
Build your CV: The system walks you through a step-by-step process for building your CV from scratch.
Cut and Paste: Name your CV and designate its privacy status. Before pasting from a Word or an HTML document, please click the appropriate icon in the tool bar to strip out invisible code. Be sure to place your contact data only in designated fields.
Upload: Word (.doc), Acrobat (.pdf), or Text (.txt). The maximum recommended file size is 100K. If you wish to remain anonymous, do not include contact information in your uploaded documents.
Do I need to be a registered user in order to search for open positions?
No, anyone can search for open positions.
Do I need to be a registered user in order to apply for a position online?
No, almost all ads will contain direct contact information so you can apply without registering. However if you plan on applying to multiple positions, registering is a very quick way to store multiple CV's and cover letters to simplify the process.
I still have a question or problem not addressed here.
Contextual help is available on many database screens. Look for the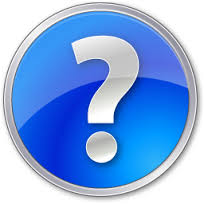 icon.
If you don't find an answer, please contact us at jobcenter@acponline.org.