You are here
Physician Well-being and Professional Satisfaction
Physician Well-being and Professional Satisfaction
The American College of Physicians is concerned about the health of internists and internal medicine.
The Physician Well-being and Professional Satisfaction initiative is designed to foster a culture of wellness, reduce administrative burdens on physicians, improve practice efficiency and enhance individual physician well-being. The initiative is being led by the Physician Well-being and Professional Satisfaction Task Force and includes tools and programs for individual members, their practices, and ACP Chapters, all focused on helping you and your patients thrive.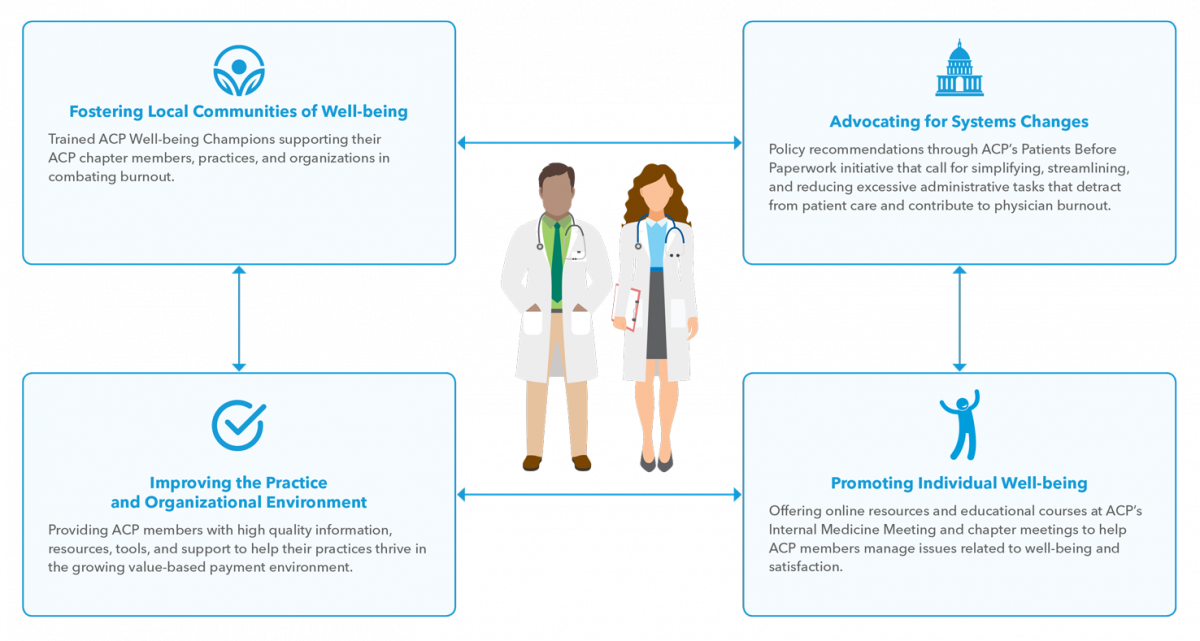 Download infographic
---
Learn about ACP's Ongoing Commitment
ACP's strategy to address this complex issue is multi-faceted.
---
Enhance Your Personal Well-being
You are not alone. Use these resources to seek help or to improve your individual well-being.
---
Improving the Practice and Organizational Environment
ACP is committed to providing members with high quality information, resources, tools, and support to help your practices thrive in the growing value-based payment environment.
---
Publications and Collaborations