You are here
I.M. Emotional Support Hub
I.M. Emotional Support Hub
It's common right now to feel overwhelmed, stressed, or depressed.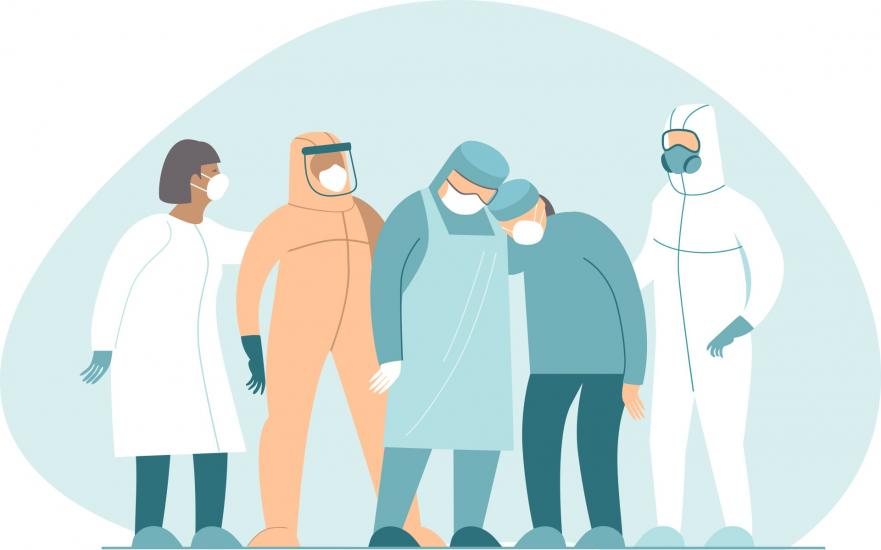 Taking care of ourselves and encouraging others to practice self-care sustains our ability to care for those in need.
Protect your health and well-being by connecting with easily-accessible peer support through the Physician Support Line, and affordable, confidential counseling is available through The Emotional PPE Project and The Therapy Aid Coalition.
​
If you or someone you know is in crisis, help is available 24/7. Text 741741 or call the National Suicide Prevention Lifeline (1-800-273-8255) or Disaster Distress Hotline (1-800-985-5990).
Peer Support
Call the Physician Support Line (1-888-409-0141) for free and confidential just-in-time peer support. Visit their resource page for tips to maintain and enhance your well-being.
Partner with an accountability buddy. Establish formal peer support and use quick check-ins (face-to-face, telephone, text, or e-mail) to provide encouragement and reminders.
Counseling
Protect your mental health and well-being by connecting with affordable, confidential counseling for health care workers through:
Additional Support Resources
For Individuals
Center for Study of Traumatic Stress Resources
Fact Sheet: Sustaining the Well-Being of Healthcare Personnel during Coronavirus and other Infectious Disease Outbreaks
Fact Sheet: Notifying Families after a COVID-19 Death
Fact Sheet: Fight COVID-19 with Better Sleep Health: A Guide for Hospital Workers
Self-compassion Resources
Connect Through the Arts
For Organizations and Leadership
ACP Webinars with CME
Peer Support
Center for Study of Traumatic Stress Resources
Fact Sheet: Supporting Healthcare Professionals in Times of Disaster: Reflections on "At-Risk Employees"
Fact Sheet: Grief Leadership During COVID-19
American Federation for Suicide Prevention Resource