Preventing Firearms-related Deaths and Injuries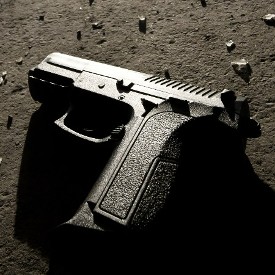 Firearm-related death and injury is a public health crisis in the U.S. ACP has long advocated for a public health approach and common-sense measures that would help to curb this escalating crisis. ACP continues to address firearm injury through public policy and advocacy efforts, publication of related research and other content in Annals of Internal Medicine, events that examine the impact on clinicians and the public, and collaboration with others to enact change.
---
Latest from Annals of Internal Medicine
Annals of Internal Medicine has a robust collection of firearm-related resources. Content includes special articles, position papers, original research, reviews, editorials, summaries for patients, and much more. All firearm-related content is free to the public.
Take the Pledge!
Since Annals of Internal Medicine first asked physicians to pledge to discuss firearm safety with their patients in 2017, over 3,000 physicians have committed to talking with patients when risk factors for harm are present.
---
Multimedia

Physician to Physician Conversations: Talking to Patients About Firearms Safety
Dr. Sue Bornstein offers practical strategies for physicians about speaking with their patients about firearms safety.
Firearm violence is a public health issue that continues to plague our city and nation. At the Annals of Internal Medicine Story Slam, storytellers shared moving stories of hurt, hope, and resilience related to firearm injury.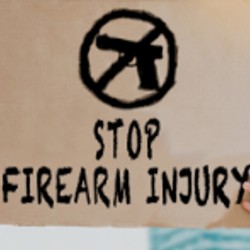 In January 2023, ACP and Annals of Internal Medicine hosted a virtual forum to discuss the firearm health crisis. Read a summary of the event, and watch a recording of the presentation.
ACP Policies
Firearms violence is a public health crisis that needs immediate action. ACP advocates for common-sense measures that would help to reduce injuries and deaths due to firearms.
How ACP Members Can Advocate for Change
This toolkit was developed to help ACP members in advocating for policy change in their states.
Collaborations
ACP collaborates with a number of organizations to enact change to the public health epidemic. Recent examples include joining the Healthcare Coalition for Firearm Injury and Prevention, working with organizations like the AMA and CDC on multi-organizational stakeholder groups; to partnering with the Giffords Organization to promote common sense solutions to the firearms crisis in the U.S. ACP is also a partner with the American Foundation for Firearm Injury Reduction in Medicine (AFFIRM) at the Aspen Institute, a non-profit dedicated to ending the American firearm injury epidemic using a health-impact approach. ACP is also a sponsor of the Medical Professional Firearms Safety Summit, representing over 47 medical and public health professional organizations.