You are here
GOVERNOR'S NEWSLETTER June 2015
GOVERNOR'S NEWSLETTER June 2015

---
---
From the Governor
Fellow internists,
Hello and I hope all is well with you. Welcome to the new interns joining our medical centers and best of luck to those that are retiring or moving over to civilian (or other government) practice. Stay safe to our deployed colleagues.
---
2015 National ACP
Our chapter had a great showing at the National ACP meeting in Boston, MA. Our chapter's team, represented by CPT Adam Barelski, CPT Jack Hutter, and CPT Michael McMahon of Walter Reed National Military Medical Center, advanced to the final 4 teams by finishing second in their first round game, then winning their second round competition. This marks the third time in the 16 years the Army team has been competing that our team has advanced to the finals. And there are over 70 regions a year that are eligible to send a team! I received many compliments on the performance of our residents.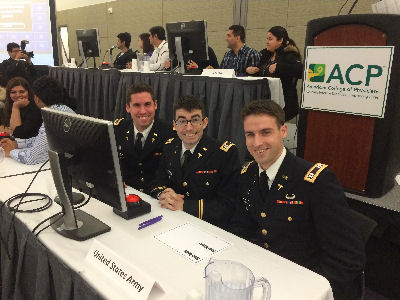 Several residents also earned their way to the National ACP by winning a chapter competition or being selected from one of the thousands of abstracts submitted. Congratulations to CPT Victoria Fernandez (MAMC), CPT Bernadette Villarreal (MAMC), CPT David Schmitt (DDEAMC), CPT Zorana Mrsic (DDEAMC), CPT Ryan Burkhart (WBAMC), Dr. Pratik Naik (WBAMC), CPT Arthur Holtzclaw (DDEAMC), CPT Michael McMahon (WRNMMC), and CPT Cynthia Philip (WRNMMC).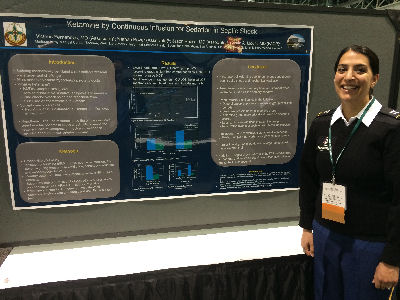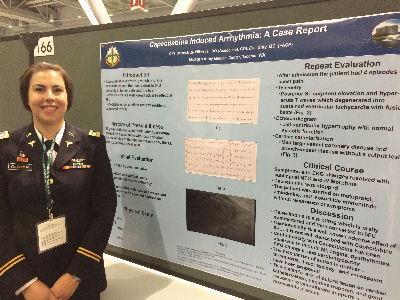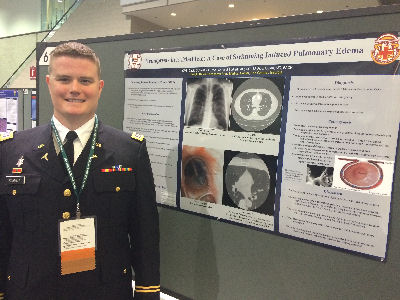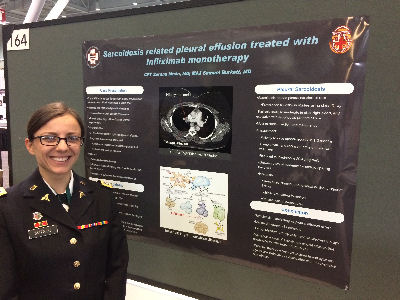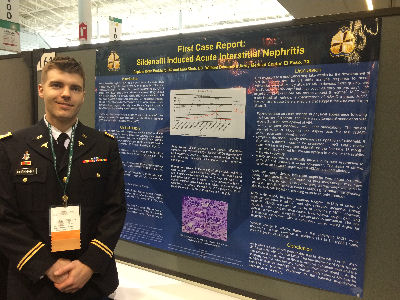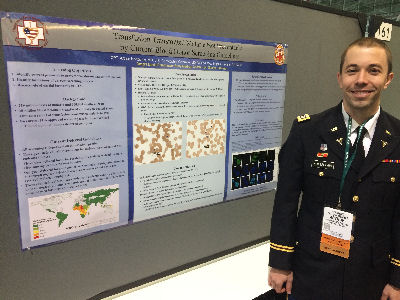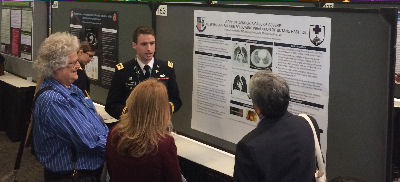 Fellows Convocation
Congratulations to the members of our chapter that earned FACP designation. MAJ Charlie Magee and Dr. Bobby Jones joined me in the convocation ceremony.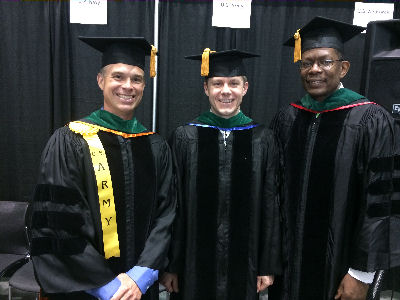 ---
DynaMed Plus will be available 3 Aug 2015
As part of your ACP benefit, a new evidenced-based clinical decision support tool, Dynamed Plus, will be available starting 3 Aug 2015. DynaMed Plus has been redesigned from the ground up for busy clinicians, focused on providing a comprehensive clinical decision resource, optimized to deliver the fastest time-to-answer possible. Content is written by a world-class team of physicians who synthesize the evidence and provide objective analysis. Beginning in the summer of 2015, ACP will collaborate with EBSCO Health on the development of internal medicine topics for DynaMed Plus. Daily updates ensure you are always getting the most current information available. Please click here for more information: https://www.acponline.org/clinical_information/dynamed_plus/
---
What did the ACP do for you in 2014?
I know that many members of our chapter are employed by the federal government and therefore must forgo active or implicit lobbying of the government. For instance, I must (and do) leave the room when the ACP discusses such matters. But federal employees are still permitted to be a member of such organizations. As such, for your interest only with no endorsement on my part, here is a link to what the ACP did for its members in 2014: http://www.acponline.org/advocacy/where_we_stand/other_issues/top_wins_2014.htm
---
ACP Publishes Second Edition of the Fenway Guide to LGBT Health
The ACP frequently develops new educational resources to keep you current. With the repeal of "Don't Ask, Don't Tell" and other changes in society, the health needs of LGBT individuals have become more prominent. The Fenway Guide to Lesbian, Gay, Bisexual, and Transgender Health is written for clinicians, students, public health professionals, researchers, and policymakers about the unique health care needs of lesbian, gay, bisexual and transgender (LGBT) people, its goal is to help the health care community in making their practices welcoming, inclusive of, and educated about LGBT patients. The new edition has been updated, with approximately 80 percent new content, to address the clinical and social changes that have emerged over the past eight years, since the first edition was published.
---
It's almost election time for my replacement!
While I will be your Governor for two more years, it is nearly time to select my replacement. This fall, you will receive your ballot. Please vote for one of the excellent candidates! I would like to thank COL(ret) Lisa Zacher, for chairing the selection committee, as well as the committee members COL Alexander Niven, LTC Patricia Short, MAJ Nathalie Paolino, CPT Pamela Tipler, and CPT Dorothy Shum for their assistance in selecting the candidates.
---
Save the date: Webinar Chapter meeting tentatively scheduled for 4 Dec 2015
Despite our best efforts, we were unable to schedule an in person chapter meeting again this year. I know that many of you miss the camaraderie of our meetings in the past. We still hope to have one in 2016. In its place, we are arranging for a webinar meeting, tentatively scheduled for 4 Dec 2015 (Friday), starting at 1300 EST. More details to follow.
See you (virtually) in December!
LTC Kent J. DeZee, MD MPH FACP
Governor, ACP US Army Chapter