IM: Update in the Upstate
Live events are changing, and American College of Physicians is helping lead the way with the ability to learn, network, and engage like never before!
Presented both live and virtually October 27 - 28, 2023, ACP's SC Chapter is pleased to offer a safe meeting space to earn CME/MOC, recharge, and engage with one another. Sessions will be held live at the Hyatt Regency Greenville, Greenville SC as well as through exclusive virtual keynote and education sessions.
Learn, Connect, and Engage in Person or from Home or Office. Attend or tune in to exclusive live, interactive sessions with your local Chapter colleagues. Regardless of location, you can engage with each other to discuss topics important to you and your community, both professionally and socially.
These flexible options provide access to top-notch education, help you connect with each other, and learn about ways to get involved with your Chapter. This Meeting will help you meet your needs as a physician and help you provide the best care for your patients using the latest knowledge.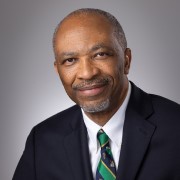 Steve P. Saunders, MBBS, FACP
ACP Governor, South Carolina Chapter
---
Meeting Highlights
Young at Heart & Young in the Body: Intergenerational Learning
Headaches and Migraine Disorder
Sports Medicine Update for the Internist
Infections and Injection Drug Use
Management of Atrial Fibrillation
New Drug Updates 2023
POCUS
Resident/Fellow Members' Presentations
Program Committee
Kimberly Davis, MD, FACP, Medical University of South Carolina
Mary Beth Poston, MD, MSCR, FACP, University of South Carolina School of Medicine
Sentheran Ravindran, MD, Prisma Health Upstate
Patricia Sadler, MD, FACP, Hospice of Laurens
Steve Saunders, MBBS, FACP, Prisma Health Upstate
---
12 CME & MOC Available
Release Date: October 28, 2023
Termination Date: October 28, 2024
The American College of Physicians is accredited by the Accreditation Council for Continuing Medical Education (ACCME) to provide continuing medical education for physicians.
The American College of Physicians designates this live activity for a maximum of 12 AMA PRA Category 1 Credit(s) TM. Physicians should claim only the credit commensurate with the extent of their participation in the activity.
Successful completion of this CME activity, which includes participation in the evaluation component, enables the participant to earn up to 10 medical knowledge MOC points in the American Board of Internal Medicine's (ABIM) Maintenance of Certification (MOC) program. Participants will earn MOC points equivalent to the amount of CME credit claimed for the activity. It is the CME activity provider's responsibility to submit participant completion information to ACCME for the purpose of granting ABIM MOC credit.
Agenda
Friday, October 27
Time
Session
6:30-7:30 AM
Exhibit Setup
7:30-9:30 AM
Continental Breakfast, Visit Exhibits, Resident/Fellow Posters Setup
8:15-8:20 AM
Welcome & Intro to Resident/Fellow Members Presentations
8:20-10:20 AM
Resident/Fellow and Medical Student Members' Oral Finalist Presentations
Inpatient Echocardiography-What is the Utility of Serial Studies? Justin Durland, MD
Atrial Fibrillation in Patients with COVID-19 Infection: A single-Center Retrospective Chart Review Dakota Becker-Greene
Nitrous Oxide Induced Subacute Combined Degeneration Fahim Syed, MD
Syphilitic Lymphadenitis: The "Great Imitator" Strikes Again Hayley Fowler
Qualitative Analysis of the Intersections of Ethnic Determinants of Health Ruth Bishop, MD
Proton Pump Inhibitor Over-Prescription in an Internal Medicine Resident Clinic Yianni Protopapadakis, DO
An Unusual Case of Back Pain: Recognizing a Chronic Contained Rapture of an Abdominal Aortic Aneurysm Emma Wetmore
Impact of an Antimicrobial Stewardship Intervention on Ambulatory Antibiotic Prescriptions for Acute Sinusitis Hannah Castles
A quality improvement Initiative to Increase Shared Decision Making for Prostate Cancer Screening in a Resident Clinic Rya Glasshof
A Case of Embolic Stroke Due to Native Mitral Valve Pasteurella Multocida Infective Endocarditis Alexia Foy-Crowder, MD
Rare Case of Duplicate IVC and Thrombosis Jared Bradley, DO
Insights from a Rare Case of MRSA Enterocolitis in the Setting of Rectal Cancer Alia Sedek
Racial Disparities of Patients Admitted with Acute Liver Failure: Insights from the National Inpatient Sample Vivek Varughese, MD
Need for vaccination at the collegiate level for meningococcal meningitis in the state of SC: Case-Based Evidence Chloe Caudell
Immune Thrombocytopenia Following COVID Vaccination: A Case Series Emma Gray
10:20-10:40 AM
Coffee Break and Visit Exhibits
10:40-Noon
Resident/Fellow/ECP Members' Poster Presentations
Noon-1:00 PM
Resident/Fellow Members' Luncheon/Residency Showcase
1:00-1:10 PM
Opening Remarks/Introductions/Announcements
1:10-2:10 PM
Sports Medicine Update for the Internist


Scott A. Annett, MD

2:10-3:10 PM
Headaches and Migraine Disorder: Approach to the Patient with Headache


Jilian Sansbury, MD, FACP, FHM

3:10-3:30 PM
Break, Visit Exhibits
3:30-4:30 PM
Sepsis and Septic Shock


Justin Gregg, MD

4:30-5:30 PM
Infections and Injection Drug Use


Prerana Roth, MD, MPH

5:30-6:30 PM
Happy Hour/Awards Reception
6:30-7:30 PM
Happy Hour/Doctor's Dilemma Competition/Council of Resident Members' Mixer
Saturday, October 28
Time
Session
7:15-9:00 AM
Continental Breakfast, Visit Exhibits
7:15-8:00 AM
Fellowship Mentoring Breakfast
8:00-8:55 AM
Council Meeting
8:55-9:00 AM
Opening Remarks/Introductions/Announcements
9:00-10:00 AM
Charles Bryan Lecture: 'The Young at Heart' and the 'Young in the body': Intergenerational Learning and its Impact on Healthcare Teams


George M. Abraham, MD, MPH, MACP, FIDSA, FRCP

10:00-11:00 AM
New Drug Update 2023


Wayne Weart, PharmD, FAPhA, FASHP, BCPS

11:00-11:30 AM
Break, Visit Exhibits
11:30 AM - 12:30 PM
Management of Atrial Fibrillation


Adam S. Barnett, MD

12:30-1:30 PM
Luncheon/Town Hall Meeting
1:30-2:30 PM

ACP College Update
George M. Abraham, MD, MPH, MACP, FIDSA, FRCP

2:30-3:00 PM
Break, Visit Exhibits
3:00-5:00 PM
POCUS


Keith R. Barron, Jr., MD, FACP

5:00 PM
Adjourn
South Carolina Chapter Registration
| Categories | In Person Registration Rates | Virtual Registration Rates |
| --- | --- | --- |
| ACP Member | $160 | $120 |
| ACP Resident/Fellow Member | $0 | $0 |
| ACP Medical Student Member | $0 | $0 |
| ACP Affiliate Member | $160 | $120 |
| Nonmember Physician | $225 | $165 |
| Nonmember Resident | $0 | $0 |
| Nonmember Medical Student | $0 | $0 |
| Nonmember Allied Health Professional | $160 | $165 |
| | Register Now | Register Now |
Questions? If you have trouble registering online, please contact Member and Product Support at 800-ACP-1915 or direct at 215-351-2600 (M-F, 9 a.m. - 5 p.m. ET).
FAQ
Registration Information
Registration fee includes continental breakfasts, lunch, and Happy Hour on Friday for in-person attendees, and all scientific sessions and materials and CME documentation for all attendees.
Members whose dues were not paid for the current fiscal year will receive the nonmember registration rate.
Meeting Handouts
There will be no meeting handouts.
Can I follow along on social media?
Yes, follow/like the SC Chapter through the meeting on social media! Use the hashtag #IMProud.
Facebook: @southcarolinachapteroftheamericancollegeofphysicians
Instagram: @scacpchapter
How do I access the virtual meeting?
Sessions are accessible through the Virtual Meeting Hub and on your chapter website. Click the "join virtual session" links in the agenda. If you have just purchased the meeting and get an access denied message, please log-out of your ACPonline account and log back in. This will refresh the purchases on your account. If you require additional assistance, please contact us (M-F, 9 a.m. to 5 p.m. ET) via web chat or call 800-ACP-1915 or 215-351-2600 or via e-mail at
help@acponline.org
Hotel Accommodations
We have reserved a block of rooms at the following rates until October 5, 2023. When making your reservation, be sure to mention that you will be attending the ACP SC Chapter meeting. The rooms are available on a first-come, first-served basis, so make your reservation as early as possible by calling the hotel directly at 8642351234 or registering online.

Use Group ID: 1751
Single/Double: $172.00
Hyatt Regency Greenville
220 N Main St
Greenville, SC 29601
MyACP Account
If you have any difficulty accessing your MyACP account, you can reset your username and password. You can do so by clicking on the MyACP link at the top of the ACP website. Nonmembers are advised to use their e-mail address as their username when creating a password. If you require additional assistance, please contact us (M-F, 9 a.m. to 5 p.m. ET) via web chat or call 800-ACP-1915 or 215-351-2600 or via e-mail at
help@acponline.org
Participant Photography
As a participant in the chapter meeting, your photograph may be taken as a focus or background subject, to be used in chapter communications. If you would not like your photo taken, please inform chapter staff.
ACP Chapters Meeting Code of Conduct
ACP is a community that values collegiality, respect for patients and each other, and medicine's standards of ethics and professionalism. ACP members are guided by the content and spirit of the ACP Pledge and by their commitment to the ethics of medicine, including those in the ACP Ethics Manual. "Physicians' conduct as professionals and as individuals should merit the respect of the community."
ACP expects members, staff, and others who participate in events and activities involving ACP to treat others as you would like to be treated – with courtesy, respect for differences, and in ways that appropriately represent the profession of internal medicine. As set forth in ACP's An-Harassment Policy, ACP does not tolerate any form of harassment, including intimidation, hostility, or other unwelcome and offensive communication or treatment.
If you experience or observe harassing, inappropriate, or otherwise unprofessional behavior, or you have concerns about how you have been treated by an ACP member or staff or anyone else at an ACP meeting or event, you may report the incident to Chapter Staff.
The chapter reserves the right to take any action deemed necessary and appropriate; including immediate removal from the meeting without warning or refund, in response to any incident of unacceptable behavior, and the chapter reserves the right to prohibit attendance at any future meeting, virtually or in person.
For other questions about the chapter meeting, contact April Koon, Executive Director at 803-612-4187 or aprilkoon@scmedical.org.