Building Community Through Education and Advocacy
The NV Chapter is pleased to offer a safe meeting space to learn, recharge, and facilitate face-to-face discussion with your peers, chapter leaders, and guest speakers!
Join your internal medicine colleagues at the next NV Chapter scientific meeting October 6 - 7, 2023:
Earn CME credits and connect with other internists who know your challenges and can help you find solutions.
Experience top-notch education from expert faculty, meet new people and connect with old friends, and learn about ways to get involved with our Chapter.
This meeting will help you meet your needs as a physician and help you provide the best care for your patients using the latest information.
We look forward to seeing you at the UNLV Thomas and Mack Center in Las Vegas Nevada!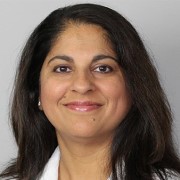 Sandhya Wahi-Gururaj, MD, MPH, FACP
ACP Governor, Nevada Chapter
---
Meeting Highlights
ACP Advocacy Update
Infectious Disease Pearls and Pitfalls
Hospitalist and Rheumatology Updates
Addressing Intimate Partner Violence
SBIRT Training
Program Committee
Aditi Singh, MD, FACP
Kartika Shetty, MD, FACP
Kimberly Bates, MD, FACP
Jeffrey Murawsky, MD, FACP
Mark McKenzie, MD
Sujatha Pitani, MD
Edwin Avallone, DO
Omar Canaday, MD
Shreeya Joshi, MS 4 UNR SOM
Kachon Lei, MD, Cardiovascular Medicine Fellow
---
12.5 CME Available
Release Date: October 7, 2023
Termination Date: October 7, 2024
This activity has been planned and implemented in accordance with the accreditation requirements and policies of the Accreditation Council for Continuing Medical Education through the joint providership of the University of Nevada, Reno School of Medicine and the Nevada Chapter of the ACP. The University of Nevada, Reno School of Medicine is accredited by the ACCME to provide continuing medical education to physicians.

The University of Nevada, Reno School of Medicine designates this live for a maximum of 12.25 AMA PRA Category 1 Credit(s)™. Physicians should claim only the credit commensurate with the extent of their participation in the activity.

This program meets the Nevada State Board of Medical Examiners' requirement for 2 hours of training related to ethics, pain management, or addiction care during each licensure period.

This program provides 1 CME credit towards the Nevada State Board of Medical Examiners' requirement for 2 hours of training related to screening, brief intervention & referral to treatment (SBIRT).

** Friday, 10/6/2023
12 – 1 pm = 1 AMA PRA Category 1 Credit(s)™ with approval for 1 ethics
4 – 8:00 pm = 3 AMA PRA Category 1 Credit(s)™ with approval for 1 ethics for the 7 – 8 pm session

Saturday, 10/7/2023
8 am – 5 pm = 8.25 AMA PRA Category 1 Credit(s)™ with approval for 1 SBIRT and for 1 ethics
Agenda
Friday, October 6
Time
Session
Noon-1:00 PM
How to be an ACP "JEDI" Advocate - Be A "Force" for Justice, Equity, Diversity, Inclusion


Elisa Choi, MD, FACP, FIDSA



This Session is held at the Kirk Kerkorian School of Medicine Medical Education Building, 625 Shadow Ln, Las Vegas, NV 89106
4:00-6:15 PM
Registration, Exhibits, and Medical Student and Resident Scientific Abstract Competition/Posters
6:15-7:00 PM
Dinner and Abstracts
7:00-8:00 PM
Stop the violence - "Intimate Partner Violence - A Hidden Public Health Epidemic"


Keynote Speaker: Elisa Choi, MD, FACP, FIDSA
Saturday, October 7
Time
Session
7:15-7:45 AM
Sign-in and Continental Breakfast
7:45-8:00 AM
Welcome, Business Meeting, Announce Winners of Poster Contest


Sandhya Wahi-Gururaj, MD, MPH, FACP




Aditi Singh, MD, FACP

8:00-9:00 AM
SBIRT Training for Medical Staff


Oscar Flores Sida, MS, LCPC, LCADC, CPGC

9:00-10:00 AM
The Power of Purple: ACP Advocacy Shines During Challenging Times


Shari Erickson, MPH

10:00-10:15 AM
Break
10:15-11:15 AM
Rheumatology and Primary Care


Mitchell Forman, DO




Winn Chatham, MD

11:15 AM-12:15 PM
Infectious Diseases Pearls and Pitfalls


Elisa Choi, MD, FACP, FIDSA

12:15-1:15 PM
Lunch and Wellness Activity
1:15-2:15 PM
Poster Winners Present
2:15-3:15 PM
Opportunities for AI in Healthcare: Innovator or Disruptor?


Jeffrey Murawsky, MD

3:15-3:30 PM
Break
3:30-4:15 PM
Updates in Hospital Medicine


Pinak Shah, MD

4:15-5:00 PM
Doctor's Dilemma© Competition


Chief Resident Council
Nevada Chapter Registration
| Categories | Registration Rates |
| --- | --- |
| ACP Member | $120 |
| ACP Resident/Fellow Member | $0 |
| ACP Medical Student Member | $0 |
| ACP Affiliate Member | $0 |
| Nonmember Physician | $170 |
| Nonmember Resident | $80 |
| Nonmember Medical Student | $0 |
| Nonmember Allied Health Professional | $50 |
Questions? If you have trouble registering online, please contact Member and Product Support at 800-ACP-1915 or direct at 215-351-2600 (M-F, 9 a.m. - 5 p.m. ET).
FAQ
Registration Information
Registration fee includes continental breakfast, lunch, all scientific sessions and materials, and CME documentation.
Members whose dues were not paid for the current fiscal year will receive the nonmember registration rate.
Can I follow along on social media?
Yes, follow/like the NV Chapter through the meeting on social media! Use the hashtag #IMProud.
Cancellations and Refunds
Notice of cancellation must be made in writing (fax, mail, or e-mail). Cancellations will not be accepted by telephone. $25.
Individuals who fail to attend the course (no-shows) will not be entitled to any refund.
Hotel Accommodations
We have reserved a block of rooms at the following rates until September 14, 2023. When making your reservation, be sure to mention that you will be attending the ACP NV Chapter meeting. The rooms are available on a first-come, first-served basis, so make your reservation as early as possible by calling the hotel directly at 702-369-3366 or registering online.

Single/Double: $120.00
Hyatt Place Las Vegas
4520 Paradise Road
Las Vegas, Nevada 89169
MyACP Account
If you have any difficulty accessing your MyACP account, you can reset your username and password. You can do so by clicking on the MyACP link at the top of the ACP web site. Nonmembers are advised to use their e-mail address as their username when creating a password. If you require additional assistance, please contact us (M-F, 9 a.m. to 5 p.m. ET) via web chat or call 800-ACP-1915 or 215-351-2600 or via e-mail at
help@acponline.org
Participant Photography
As a participant in the chapter meeting, your photograph may be taken as a focus or background subject, to be used in chapter communications. If you would not like your photo taken, please inform chapter staff.
ACP Chapters Meeting Code of Conduct
ACP is a community that values collegiality, respect for patents and each other, and medicine's standards of ethics and professionalism. ACP members are guided by the content and spirit of the ACP Pledge and by their commitment to the ethics of medicine, including those in the ACP Ethics Manual. "Physicians' conduct as professionals and as individuals should merit the respect of the community."
ACP expects members, staff, and others who participate in events and activities involving ACP to treat others as you would like to be treated – with courtesy, respect for differences, and in ways that appropriately represent the profession of internal medicine. As set forth in ACP's Anti-Harassment Policy, ACP does not tolerate any form of harassment, including intimidation, hostility, or other unwelcome and offensive communication or treatment.
If you experience or observe harassing, inappropriate or otherwise unprofessional behavior, or you have concerns about how you have been treated by an ACP member or staff or anyone else at an ACP meeting or event, you may report the incident to Chapter Staff.
The chapter reserves the right to take any action deemed necessary and appropriate; including immediate removal from the meeting without warning or refund, in response to any incident of unacceptable behavior, and the chapter reserves the right to prohibit attendance at any future meeting, virtually or in person.
For other questions about the chapter meeting, contact Katina Shehie, Executive Director at 708-790-2894 or nvacpchaptered@gmail.com.