You are here
Nebraska Governor's Newsletter March 2017
Nebraska Governor's Newsletter March 2017

---
---

Marvin J. Bittner, MD, FACP, ACP Governor
---
From the Governor
Marvin J. Bittner MD FACP
Dear Colleagues:
I was outraged . . . for 40,000 reasons.
Why? It was something our Vice-Governor, Devin Fox, had just said.
We were in a meeting several weeks ago. Devin described an event in Des Moines. An outlying hospital asked to transfer a patient to a Des Moines hospital. The Des Moines hospital said "no."
Unknowingly, they had, by saying "no," violated EMTALA. Did the outlying hospital politely say: "Because of EMTALA, you must accept our patient"? Did the Feds politely say: "Because of EMTALA, don't do this again"? No and no.
What they did was stick the well-meaning doctor and the well-meaning hospital with a $40,000 fine. That was outrageous.
That's not the only outrageous thing I've heard in the past few months. Last year the ACP office in Philadelphia reviewed documents we sent them to get CME credit for our annual meeting of the Nebraska chapter. One of our presenters had signed a statement saying that he had no conflicts of interest. The date of the signature was, however, after a deadline. How much did this affect the educational value of our meeting? Zero.
How did the Philadelphia office respond? With a threat to withdraw our ability to get CME credit if we ever again committed such an act! I asked our former chapter Governor and current Board of Regents Chair, Tom Tape, why the Philadelphia response was so harsh. Answer: the scrutiny of the Accreditation Council for Continuing Medical Education (ACCME).
Can the ACP do anything about the draconian EMTALA enforcers and the draconian staff of the ACCME? Well, yes and no.
ACCME is a council of professional organizations. ACP is the largest medical specialty organization. We have a loud voice. My colleagues on the ACP Board of Governors can pass resolutions calling on ACP to speak up to ACCME.
EMTALA is another story. Occasionally the federal regulators deign to listen to professional organizations. However, reining in the EMTALA enforcers may require political action. ACP is a not-for-profit organization that doesn't engage in political activity. For political activity on behalf of internists, join ACP Services PAC.
Have you yourself encountered outrageous actions that have no place in the practice of medicine?
Well, you can do something about it. Get in touch with our chapter leadership. Develop a resolution we can bring to the ACP Board of Governors. Encourage all your colleagues to join ACP so our voice will be even louder.
If it's something that requires political activity, then you'll need to turn to the ACP Services PAC. Again, the voice of internal medicine will be louder if more and more of us get involved.
---
Council of Early Career Physicians
Lauren Nelson MD, Chair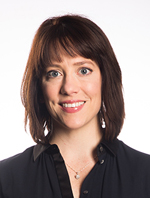 We have another successful year behind us, and the Council of Early Career Physicians is anxious to add more engaging activities in 2017.
What have we been up to this past year?
2016 was our inaugural ECP abstract competition, with the winner presenting at the chapter meeting. We had some impressive entries and hope to continue to grow the field. Local winners will be able to compete on a national level, as the ECP abstract completion grows across the country. This is a great opportunity to present research and speak at a statewide or even national conference. What work would you like to share in 2017? Start thinking now and look for more information this spring.
The ECP also hosted an engaging women-in-medicine event with the Metro Omaha Medical Society. We had wine, yoga, dinner and great conversations with colleges from many different fields. This was a fun way to network and relax. We are excited to partner with MOMS for future events. Whisky and Taekwondo anyone?
Coming this spring, we will be hosting a speaker on opiate prescription and management. This is a timely and certainly useful topic. We are also hoping to plan some family friendly and social gatherings this summer.
I hope these events help not only educate our early career physicians, but also provide a way to get involved with the ACP.
If you have any wonderful ideas, or simply would like to take a more active role with the early career physicians, please send me an email.
---
Membership Committee
Mahmoud Abu-Hazeem MBBS, Chair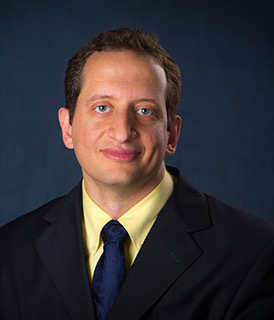 Not being a morning person myself, I have always tried to come up with a routine that can help me start the day with energy and optimism. Usually I like to start by checking my email…. flag important ones, delete spam and respond to the urgent ones. Well, after flagging 20-25 ones I stop at an email from the department of Family Medicine asking to answer a quiz online about Hepatitis C for a research project they have… Gosh! I know there are a lot of new developments in regards to Hep C treatment and I am not sure if I am up to the task… Not a problem, I say to myself, flag it and move on.
I turn on the TV hoping for some cheerful news to help me start the day with positivity and joy… however the news is about the executive order "EO" banning citizen's from seven countries from entering the US for the next 3 months and it hits me directly in the Brocas area! My jaw drops more and more as I hear the names of those countries! Holy bananas! We interviewed applicants to our residency program from those countries! I desperately search for a "flag" button on the TV remote control with no hope! I am sure this will come up at work today and we need to do something!
Moving on… I decide to check my calendar and see what today holds for me! Oh, right! I am meeting with Dr. Scarlett Johansson! She is an excellent third year internal medicine resident and she is interested in being a hospitalist and wants to ask me for advice… I need to come up with ideas to help her in her job search.
Okay, what else am I doing today? Right! A new nurse practitioner student will be shadowing me part of the time. Hmmmmm, I feel like we have more and more NPs and PAs integrated in our health care system now days, and I wonder how they are doing, and if they have the support they need to help them succeed and provide the very needed help for the patients and health care system? I have to ask her that and see what I can do!
Oh geez! Another thing on the list! Dr. Devin Fox is moderating Jeopardy and wants a team of attendings to go against the residents!! Those smart mouths with smarter brains and know-it-all creatures! I know he always has "What's in Journals" category. I hope I don't embarrass my team.
Facing all these challenges with bad cup of coffee I knew I needed help! As I kneeled down asking for a divine intervention my eye glimpsed at the Annals of Internal Medicine journals I like to keep around. This is it!! ACP always had my back!
I opened the journal and guess what? In The Clinic is discussing Hepatitis C and treatment! Great, I can spare ten minutes, read the article, take the quiz and show those family medicine docs who is the boss!
Okay, let's see how ACP and Annals can help me in my other dilemmas! I grab another issue of the Annals to find my favorite part, the best way to keep up with latest research, The Journal Club! I browse through it and this should cover me for Devin's journal club Jeopardy, hehehehe.
What's next…? Oh, Johansson, how to help sweet, smart, kind and intelligent Johansson! Here you go! ACP's Career Connection is the right tool that saves time and effort. At least I won't be disappointing Scarlett today.
Keep going, you are making progress. I opened the ACP website and portal to discover that more and more NPs and PAs are joining ACP nowadays! As a matter of a fact, about 10 affiliate members joined the Nebraska chapter in the last few months! No surprise with the support and resources they provide to all health care providers! The list is getting shorter and shorter.
Getting to work wasn't as bad as I thought initially it would be, but now we have an EO issue to execute or not to execute. Everyone was brainstorming, thinking logically, weeping, and trying helplessly not to clench teeth and pull hair! We decided to work on all fronts. Call our local representatives and contact physicians' advocacy organizations to react to the EO that puts patients and physicians in harm's way. And before we know it, the ACP releases the strongest statement in my opinion on the topic. They didn't just go cursing this or that as one's initial emotions might reflect, but they made the argument point-by-point and proved beyond any reasonable doubt that ACP has its members' best interest at heart.
Handling every day's stressors of a physician's life can be really challenging, and for us and our patients to win we need to unite and speak as a group, and there is no better leadership for this right now than the American Colleague of Physicians.
The question is: if you are not a member yet, why not?
What do you look for to help in your career and how do you imagine ACP can help you with your goals? ACP is listening... For me I think they have me covered. I got my MOC points during the scientific meeting in Omaha last October, and planning to get more CME points in San Diego at the ACP national meeting in March.
Well… I might write national and ask for assistance in walking my dog and feed my fish :) Too much?? Will see!
---
NE American College of Physicians Welcomes New Masters James R. O'Dell, MD MACP and Thomas G. Tape, MD MACP
The Nebraska ACP is pleased to announce that Dr. James O'Dell and Dr. Thomas G. Tape have been selected for advancement to Mastership within the American College of Physicians.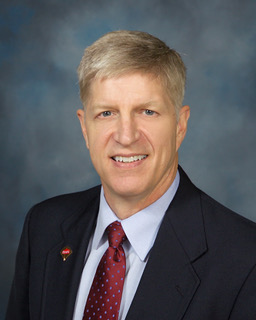 Dr. James R. O'Dell is Bruce Professor of Medicine; Chief, Section of Rheumatology; and Vice-Chair of the Department of Internal Medicine at the University of Nebraska Medical Center. He has served as the Residency Program Director for the Department of Internal Medicine at UNMC for over 25 years. He has been the principal investigator or co-investigator in upwards of 40 trials and clinical protocols, and is a prolific publisher of studies, with nearly 100 published, peer-reviewed articles to his name, in addition to over 20 published books and chapters. Dr. O'Dell is a highly respected and engaged clinician and educator, admired and appreciated by house staff, students and patients alike. He is the recipient of numerous teaching, research, and leadership awards at the local, regional and national level, and served as the President of the American College of Rheumatology in 2011 and 2012.
Dr. Thomas G. Tape, is the Chair of the Board of Regents of the American College of Physicians (ACP), the nation's largest medical specialty organization. A resident of Omaha, Nebraska, Dr. Tape is a Professor of Internal Medicine at the University of Nebraska Medical Center where he serves as Chief of the Division of General Internal Medicine. He is also the Medical Director of the Primary Care Clinical Program for Nebraska Medicine. He most recently served as Chair and a member of the Board of Regents for ACP. Previously, he served as Chair of ACP's Board of Governors and prior to that as Governor of Nebraska Chapter. Dr. Tape was also the Chair of the ACP's Health & Public Policy Committee. Dr. Tape earned a bachelor's degree from Dartmouth College, and he attended medical school at Washington University School of Medicine in St. Louis. He completed an internal medicine residency and fellowship at the University of Rochester. He co-edited Diagnostic Strategies for Common Medical Problems, an ACP book. His surveys of ACP physician members have been published in the Annals of Internal Medicine and the American Journal of Respiratory and Critical Care Medicine. His main areas of professional interest include studying physician judgment and decision-making as well as health care policy. Dr. Tape serves on a medical center task force to study health care reform and provide health policy expertise to the Nebraska region.
---
2017 Chapter Meeting
Kris Rahm, Executive Director
Hello Everyone! I am so excited to tell you that we've just completed planning on the NE ACP 2017 Chapter Scientific Meeting. Special thanks to our planning committee –Allison Ashford, Paul Millner, Mohsin Mirza, Mahliqha Qasimyar, and Nancy Stewart.
This year the meeting begins in Omaha on Friday, October 27th at the Harper Center, 602 N. 20th St.
Highlights include:
-Physician Wellness Workshop
-QI Collaborative Work Session
-Heart Failure for the Internist
-VTE Treatment
-Comprehensive Care Program
Looking forward to seeing you there!
REGISTRATION AVAILABLE ONLINE AFTER JUNE 1ST
PLEASE WATCH EMAIL FOR DETAILS
---
2016 Chapter Excellence Award
I am pleased to announce that our chapter is in receipt of the 2016 Chapter Excellence Award! The award recognizes chapters, which successfully meet the standards for managing a chapter. In order to achieve the Chapter Excellence Award, chapters must meet all basic criteria and ten optional criteria. Criteria include such activities as formulating an effective Governor's Council and committees, communicating frequently with membership, providing educational opportunities, recruiting and advancing members and celebrating membership through local awards.
I would like to extend a special thanks to those chapter members who assisted me in all of these endeavors! For their hard work and dedication, we received this award.
Marvin J. Bittner, MD FACP, Governor
---
Call for Fall 2017 Board of Governors Resolutions
Are you concerned about a practice or clinical issue or have an idea you'd like to suggest? If so, you might consider submitting a resolution to your Governor or chapter council.
Initiating a resolution provides ACP members an opportunity to focus attention at the ACP national level on a particular issue or topic that concerns them. Participating in the Board of Governors resolutions process provides the ACP grassroots member a voice and allows you to shape College policy that impacts the practice of internal medicine. When drafting a resolution, don't forget to consider how well it fits within ACP's Mission and Goals In addition, be sure to use the College's 2016-2017 Priority Initiatives to guide you when proposing a resolution topic.
Not sure how to begin drafting a resolution? Researching the College's position on an issue can give you a start. Visit the ACP Online homepage and click the "Advocacy" link in the right-hand, top margin to access ACP policy positions, read about recent ACP advocacy activities, or search ACP's library of policies and recommendations. Visit your chapter website, too, and click the link under "Advocacy" to access Electronic Resolutions System (ERS) where you can search past or proposed resolutions. A copy of the resolutions process is available on the ERS which furnishes more details on formatting resolutions, as well the process for submission, review, and approval.
Members must submit resolutions to their Governor and/or chapter council. A resolution becomes a resolution of the chapter once the chapter council approves it. If effecting change interests you, the deadline for submitting new resolutions to be heard at the Fall 2017 Board of Governors Meeting is April 7, 2017.
---
Mark-Your-Calendar:
March 30
April 1 IM 2017 – San Diego
March 31
SD, IA, KS and NE Annual Meeting Reception RSVP required – Click here to see the flyer!
May 23 – 24
Leadership Day – Washington, DC
June 22
National ACP Advocacy Event – Bob Doherty
Midtown Crossing Rooftop Club Room
200 S. 31st Ave., Omaha, NE
October 27
12:00 pm - NE ACP Council Meeting – Harper Center at Creighton
October 27 - 28
Nebraska Annual Chapter Meeting – Harper Center, Omaha, NE
---
New Members – Last Six Months
Kelly Cawcutt, MD
Rachel Renae Johnson, MD
Natalie Ann Manley, MD MPH
Jessica Novotny, MD
---
New Fellows – Last Six Months
Mary Gallagher Jansen, MD FACP
Steven J Lisco, MD FACP
Tabatha H Matthias, DO FACP
Kailash Mosalpuria, MBBS FACP
David Stearnes, DO FACP
Rachel E Thompson, MD FACP
Carrie L Valenta, MD FACP
Nebraska Governor's Newsletter March 2017