You are here
Mississippi Governor's Newsletter July 2016
Mississippi Governor's Newsletter July 2016

---
---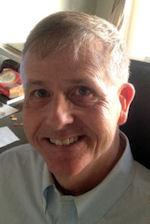 Dan Woodliff, MD, FACP, ACP Governor
---
Alabama/Mississippi Scientific Meeting
The first Mississippi and Alabama combined ACP chapter CME conference in Birmingham, Alabama, from June 2nd through June 5th was a huge success. We were honored to have our new President-Elect Jack Ende with us. He presented an update and overview of ACP and current events and also participated in a challenging clinical problem solving exercise.
The Alabama and Mississippi speakers were superb, and topics included updates in diabetes, thyroid disorders, and neurology, as well as resistant hypertension, hospital medicine, medical apps, and MACRA and MIPS. MACRA (Medicare Access and Chip Reauthorization Act), MIPS (Merit-based Incentive Payment Systemt), and APM (Advanced Alternative Payment Model) were reviewed. This has already resulted in many questions and concerns. Some members are requesting more time to prepare for these payment models. Information from the ACP on these payment models is available here.
---
Board of Governors (BOG) Meeting
At the BOG meeting prior to the start of IM 2016, the College recognized Steven Weinberger for his years of service as Executive Vice-President and Chief Executive Officer. Shortly after IM 2016, the College announced that Darilyn Moyer has been named as his successor. In light of those changes, the aforementioned Jack Ende has replaced Dr. Moyer as President-Elect of the College.
The Maintenance of Certification (MOC) progress continues. The ABIM has announced major improvement in the cost, administration, and practicality of the MOC process, including an option not to take the MOC exam at 10 year intervals, but instead to take more frequent assessments outside of a testing center. It is important to note that these changes are not final and are planned to take place no sooner than January 2018. Those who are scheduled to recertify in 2016 and 2017 will continue with the MOC exam, also known as the long-form assessment. You can find out more about MOC at acponline.org or at the ABIM website.
---
Leadership Day
Savannah Duckworth and Jeb Clark, who are both completing their second year of residency, represented our chapter on Capitol Hill to help influence healthcare policy. They were joined by Bob Brahan, Dan Woodliff, and Calvin Thigpen. Unfortunately, there were no congressional members or senators available due to the session being in recess during that week. We did make sure, though, to honor the chapter tradition of eating lunch at Pete's Diner.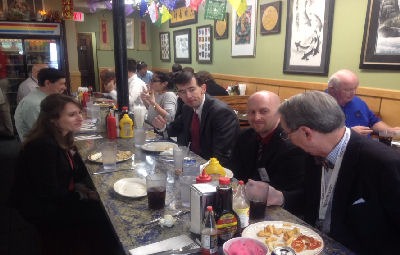 ---
IM 2016
Representing our chapter with outstanding poster presentations this year were Clark Henegan, Ben Horton, Keith Murdock, Nancy Harrison, Tara Lewis, and Talal Younes.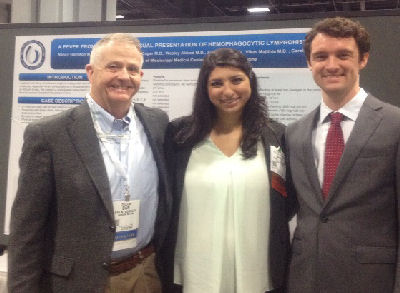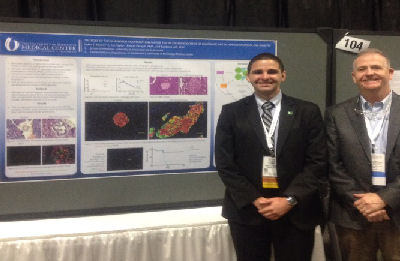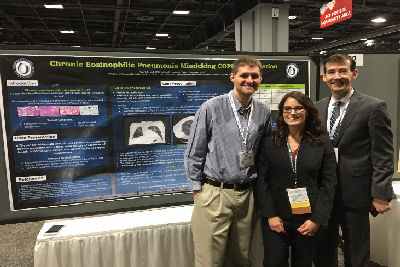 Additionally, Dr. Eric Harding of New Albany was recognized as a new fellow of the college at Convocation.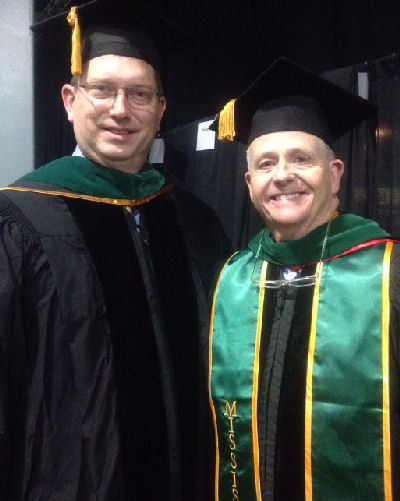 Afterwards, Ben Horton caused us to violate the rule "Never eat anything bigger than your head" at Filomena Ristorante. Overall, it was another outstanding Internal Medicine meeting, even if the weather tried hard not to cooperate for much of the week.
---
Next Alabama/Mississippi Chapter Meeting
Our next Alabama/Mississippi combined chapter meeting will take place in Point Clear, Alabama, at The Grand Hotel Marriott Resort June 1-4, 2017. Please go ahead and mark your calendars for the event.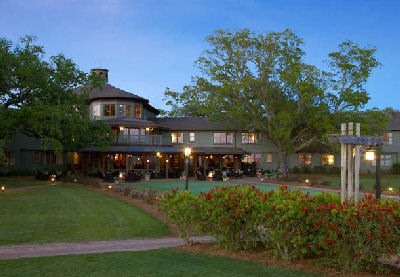 As always, if you have any additional thoughts on our 2016 chapter meeting or on what should be included at next year's meeting, please pass them along. You can do so by contacting Nancy Youngblood, Dan Woodliff, or Calvin Thigpen.
---
New Members
Renee L. Bowling, MD
Kimberly Bridges, MD
Nikki N. Cager, MD
CAPT Stephanie Degen, MD
David E. Gilliam, MD
Parvesh Goel, MBBS
Gagandeep Singh Grewal, MD
Samantha Houston, MD
Brandon W. Lennep, MD
Day S. Lennep, MD
Max R. Lopez, MD
Mary M. McLeod, MD
Seger S. Morris
2LT Spencer A. Motley, MD
Meghan P. Poole, MD
James M. Rhinewalt, MD
Claire Brabec Rosenblatt, MD
Jawauna Stewart, MD
Michael H. Vaughan, MD
---
Contact Information
Mississippi Chapter Governor: Dan M Woodliff, MD, FACP
Chapter Staff:
Nancy Youngblood
Executive Director
Telephone: 601-519-6877
Fax: 601-372-1678
E-mail: anyoungblood@att.net